Tube Bending Services for Oklahoma
High Quality Oklahoma Tube Bending and tube fabrication services for metallic pipe and tube stock to meet your needs.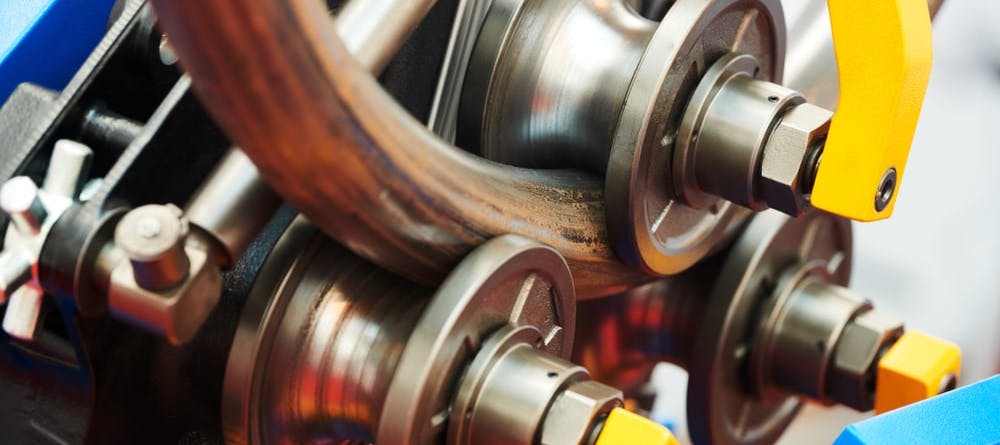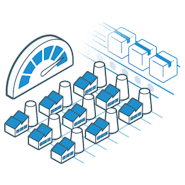 Endless Options
Choose from millions of possible combinations of materials, finishes, tolerances, markings, and certifications for your order.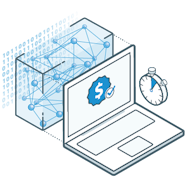 Easy to Use
Get your parts delivered right to your door without the hassle of sourcing, project management, logistics, or shipping.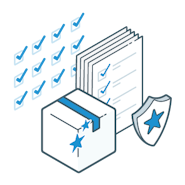 Quality Assurance
Our number one job at Xometry is making your custom parts to your specifications.
Your Oklahoma Tube Bending Service
Tube bending consists of a series of manufacturing processes that alter the shape of a pipe or tube to create the desired geometry or features that meet specific requirements. In the process, tube stock is loaded into a bending machine which uses mechanical forces to push the tube against dies and rollers that cause the tube to conform to a shape. Tubes can be bent two-dimensionally where the openings remain on the same plane or in three dimensions where they sit on different planes.
Xometry offers a full suite of custom tube bending services for your application. Whether you are looking for standard rotary draw tube bending or highly precise mandrel tube bending, Xometry offers different processes to meet your requirements for tube fabrication services in both low and high volumes. Xometry also offers laser tube cutting services for parts that include cut features such as holes, slots, and more. Material choices for our tube bending services include stainless and mild steel, aluminum, brass, copper, and titanium.
The Xometry Quoting Engine makes beginning a project with us fast and straightforward. All you need to do to get started is upload a supported 3D CAD file and a drawing defining specific requirements such as centerline radii, tube profile, etc. You can use our simple drop-down menus from our quoting interface to specify tube bending as your manufacturing process and define your volume needs, desired material, finishes, and more.
Our project managers and experts personally review and manually quote each tube bending project to ensure we meet your unique needs while providing a fast and easy manufacturing experience.  Review our capabilities in the sections below to learn more about the different tube bending machines and techniques.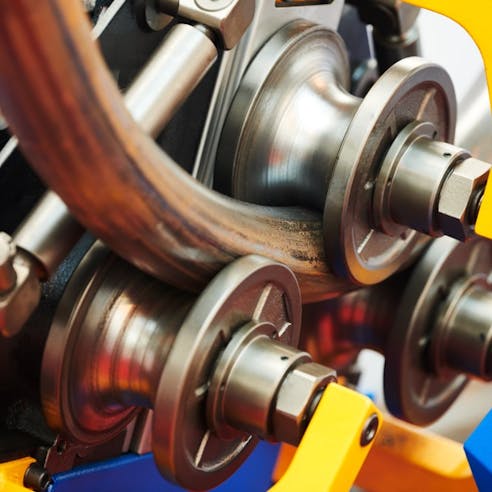 Tube Bending Capabilities in Oklahoma
Xometry offers a full range of tube bending capabilities and pipe bending services. These services include:
Roll Tube Bending
Rotary Draw Tube Bending
Mandrel Tube Bending
Compression Bending
Roll Tube Bending – In roll tube bending (also known as roll bending), three dies (or rollers) are used to lock down the tube, where a piston presses down on the tube, and the operator "rolls" the pipe through the machine, causing a gradual bend (also known as an arc). The tube is reset into the dies, the piston is lowered further, and the process is repeated until the desired profile is achieved. This method is often a manually-powered process; however, it can also be motorized for additional power input. Roll tube bending offers variable bends and angles without additional tooling and is ideal for large, gradual bends, but its accuracy and repeatability are limited. 
Rotary Draw Tube Bending – by far the most popular method, rotary draw benders use a clamping die, radius (or bend) die, and pressure die to hold the tube to form during the entire bending process. The tube is clamped to the bend die and is "drawn" around the other dies via hydraulic or electrical power, resulting in a highly accurate and repeatable bend. Rotary draw tube bending processes can be manual, semi-manual, or CNC-operated. Computer-guided rotary draw bending allows unmatched precision (especially for high-volume applications). However, setup time can be longer, and each unique bend requires tooling to be created. 
Mandrel Tube Bending – This method (also known as mandrel bending) is similar to rotary draw bending; however, it fully retains the internal tube profile throughout the bend. This process is accomplished using internal support known as a mandrel that preserves the structure of the tube during bending, ensuring that little to no unwanted deformation occurs. The mandrel tube bender has a long bed with a mandrel rod, which holds the mandrel right at the tangent point of the bend. The tube slides over the mandrel, the machine clamps down on it, and the tube is bent while the mandrel remains stationary. Mandrel tube bending is especially useful for thin wall thicknesses, large diameters, and tight radii, where collapsing during bending is common.
Compression Bending – With compression bending, the tube or pipe is clamped in place, and force is directly applied, which creates the bend. This process is primarily utilized for single bend applications. No internal support is used with compression bending, which typically produces an oval cross-section and may result in crushing of the bend. Bends generally are limited to angles of 120 degrees or less.
Material Options
It is important to note that piping and tubing are two different products that will require specific tooling or machines to bend effectively. Tubing is measured by its wall thickness (i.e., outer diameter - inner diameter). In contrast, pipe sizes are measured in schedules (i.e., ½" schedule 80 pipe) and are helpful in standardized applications. Both tube and pipe will require their own dies and tooling for use in bending.
Xometry offers tube bending for a wide selection of metal tubing and pipe materials, including steel, stainless steel, aluminum, brass, copper, and titanium.
The table below summarizes the tube and pipe materials for which Xometry can provide bending services. Our instant quote engine will allow you to select specific sizes and specifications for your chosen material.
Oklahoma Tube Bending Material Options
Tube and Pipe Materials
Material
Round Tube
Pipe
Rectangular Tube
Square Tube

Material

Round Tube

Aluminum 6061
Aluminum 6063
Aluminum 2024

Pipe

Aluminum 6061
Aluminum 6063
Aluminum 6101

Rectangular Tube

Aluminum 6061
Aluminum 6063

Square Tube

Aluminum 6061 *
Aluminum 6063 *

Material

Round Tube

Alloy Steel 4130
Cold Roll Steel A513

Pipe

Rectangular Tube

Mild Steel A500
Mild Steel A513

Square Tube

Mild Steel A500
Mild Steel A513

Material

Round Tube

Stainless Steel 304
Stainless Steel 316

Pipe

Stainless Steel 304
Stainless Steel 316

Rectangular Tube

Stainless Steel 304
Stainless Steel 316

Square Tube

Stainless Steel 304
Stainless Steel 316

Material

Round Tube

General Purpose Brass Tubing**

Pipe

Rectangular Tube

Square Tube

Material

Round Tube

Pipe

Rectangular Tube

Square Tube

Material

Round Tube

Pipe

Rectangular Tube

Square Tube
* Also available in rounded corner variant.
** General purpose round tubing may include any of the following brass alloys: 260,270,272,330.
For other materials not shown here, contact us directly for personalized assistance and recommendations.
In terms of pipe geometry or profile, the round tube is the most common shape that is bent due to its superior structural strength compared to other profiles. Different shapes (rectangular, square, etc.) can be bent, but care must be given to avoid pipe wall collapse. 
Tube Bending Services near Oklahoma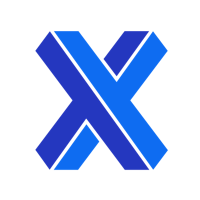 Ready to start your tube bending quote?