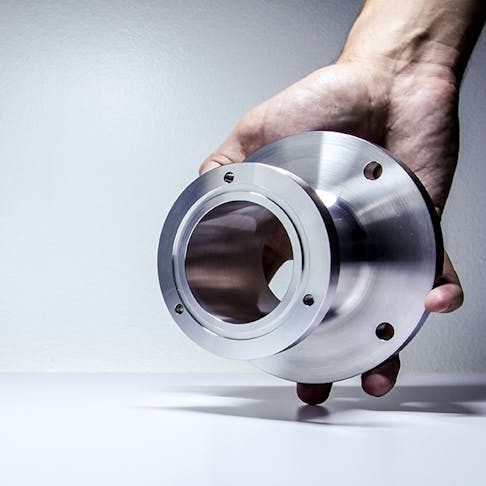 On-Demand Webinar: Lead Time Friendly Designs For Your CNC Machined Parts
Learn from our in-house experts about the main cost drivers of CNC machined parts and how to catch and fix lead time killers before they cost you time and money.

By William Krueger
October 9, 2020
Time and time again we see parts come in to be CNC machined with DFM issues that extend lead times from a few days to a few weeks. These DFM issues are often small and easy to fix with a little upfront work.
Join Greg Paulsen, Xometry's Director of Molding and New Manufacturing Technologies, and Tim Bowman, Xometry's Lead CNC Applications Engineering Manager and CNC Machining Expert, as they take a deep dive into the main cost drivers and lead time killers of CNC machined parts, providing you with the knowledge you need to recognize these DFM issues early and fix them before they cost you time and money.
You can view the slide deck used in this webinar HERE.
Agenda:
Live demo of Xometry's quoting platform
Main cost drivers for CNC machined parts
How to catch and fix lead time killers
Open Q&A with our experts

William Krueger
As a digital marketing specialist, William works with all forms of media from photography and video to content writing and graphic design to tell the story of American manufacturing. He holds a B.A. in Communication from Wittenberg University.