eBook: The Ultimate Guide to Drill Bits
This ebook is for shop operators, shop managers, and machinists alike, and reveals tips and tricks for understanding drill bits.
Drill Bits Tips and Tricks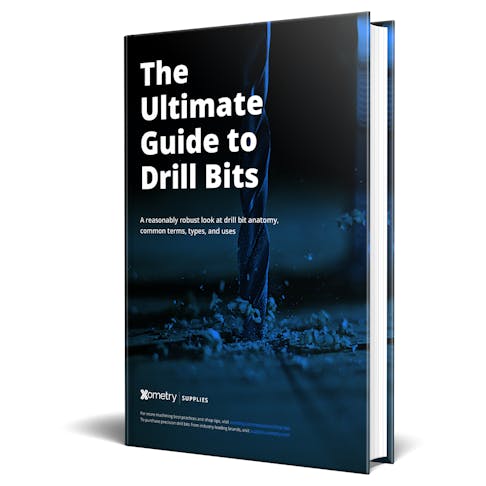 What's Inside
When you're choosing a drill bit for your upcoming project, there are a multitude of options you must take into close consideration. To keep it all straight, we've put together this reasonably robust look at drill bit anatomy, common terms, types, and uses. So, let's talk about drill bits, their differences, how to choose the right one for your work, and how to extend the life of your tools.
The Anatomy of a Drill Bit
Different Types of Drill Bit Styles, Tips, and Coatings
Tackling Drill Bit Breakage and Tool Life

William Krueger
As a digital marketing specialist, William works with all forms of media from photography and video to content writing and graphic design to tell the story of American manufacturing. He holds a B.A. in Communication from Wittenberg University.