Polypropylene 3D Printing
Get instant online quotes for 3D printing with polypropylene. Free shipping on all US orders. ISO 9001:2015, ISO 13485 and AS9100D certified.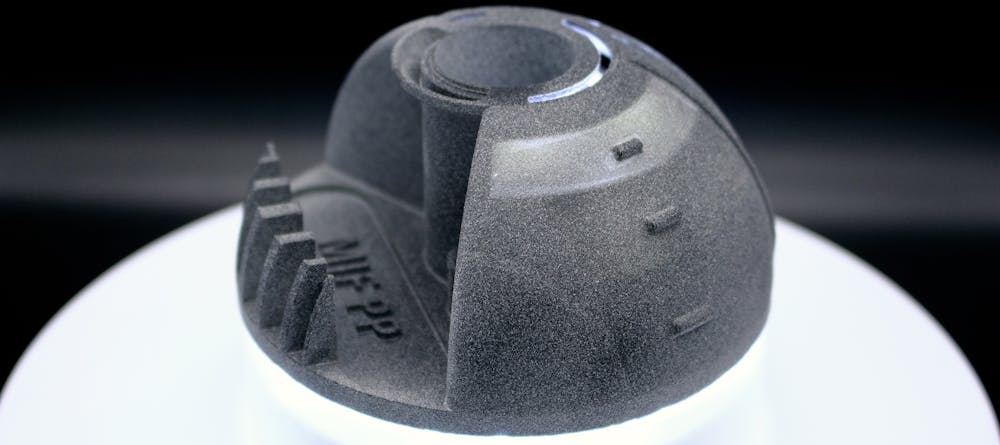 About Polypropylene 3D Printing
Polypropylene is a versatile material due to its chemical and moisture resistance. MJF printing results in parts with isotropic mechanical properties that have the same performance as they would if the part was injection molded. This means that time spent on product development can be dramatically reduced as parts can be printed and subjected to real-world testing.
Polypropylene (PP) is a common engineering plastic that has excellent chemical resistance and resists moisture ingress, making it ideal for components that are continuously exposed to fluids. Polypropylene properties make it a popular material in the automotive, chemical, and medical industries.
3D Printed Polypropylene at a Glance
MJF Polypropylene
The excellent chemical resistance properties of PP make it ideal for use in applications where the parts are exposed to corrosive chemicals. It must be noted that polypropylene for HP Multi Jet Fusion can, however, break down in the presence of aromatic and halogenated hydrocarbons and oxidizing agents. Typical applications can include food containers and skin-contact medical devices.
MJF Material Properties
| Tensile Strength (MPa) | Elongation at Break (%) | Elongation at Yield (%) | Heat Deflection Temperature (℃) | Impact Strength Notched (kJ/m2) |
| --- | --- | --- | --- | --- |
| Tensile Strength (MPa) | Elongation at Break (%) | Elongation at Yield (%) | Heat Deflection Temperature (℃) | Impact Strength Notched (kJ/m2) |
Finishes
3D printing with polypropylene using MJF technology offers a few surface finishes. Parts can be vapor-smoothed to improve their aesthetics and mechanical properties. In addition to this, some basic surface finishes are listed below. 
Standard: Parts are removed and de-powdered with a grit-blasting process. MJF parts have a smooth grey matte surface finish straight off the machine.
Dyed Black: A uniform matte black surface finish can be achieved by heating the part in a dye solution.  
Custom: Custom surface finishes like painting, plating, and additional sanding can be requested.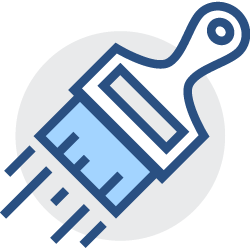 Cost-saving Design Tips
DFM: MJF 3D printing on polypropylene can produce high-fidelity functional parts. When designing parts for 3D printing in MJF, make sure any enclosed areas have holes to remove any unbound powder after printing. It is also important to note that if you are creating a prototype for an injection-molded part, it must follow design-for-manufacturing principles for injection molding. A complex 3D printed part may be impossible to create using injection molding. 
Material Choice: PP is a relatively low-cost plastic but it still costs more than other commodity thermoplastics like PLA or ABS. Its use should be limited to applications that can benefit from its chemical and moisture resistance.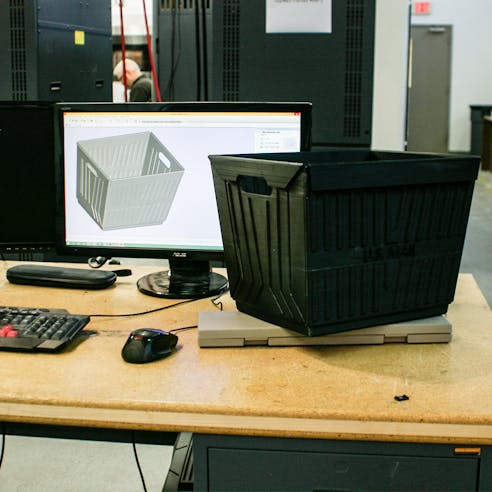 Need Parts 3D Printed in Polypropylene?