TPU MJF 3D Printing
TPU (thermoplastic polyurethane) for Multi Jet Fusion printing is a thermoset polyurethane exclusive to MJF printers. TPU has excellent flexibility, shock absorption, and elasticity. These properties make this material useful in a range of industries for automotive parts, sports equipment, and medical devices. It is also ideal for complex flexible lattice components.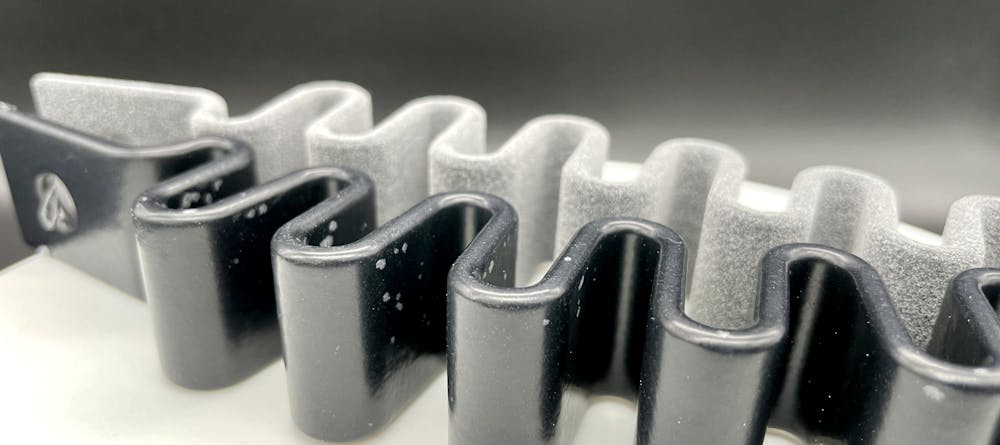 About 3D Printing in TPU
Most 3D printed plastic materials take the form of rigid thermoplastics, which limits the potential for prototyping in flexible materials. TPU bridges the gap by allowing for a thermosetting polyurethane to be 3D printed. As is the case with any elastomeric polymer, TPU for MJF 3D printing has excellent resilience, impact resistance, and general toughness.   
3D Printed TPU at a Glance
| | |
| --- | --- |
| | Sports footwear, orthopedic models, car internal components |
| | UV resistance, hydrolysis resistance |
| | |
| | |
| | |
| | 0.020" (0.508 mm) or greater |
| | 0.012" (0.305 mm) is possible for parts up to a size of 4" (101.6 mm). For every inch thereafter, an additional 0.003" (0.0762 mm) is added to the tolerance. |
| | Up to 15" x 11" x 15" (381 mm x 279.4 mm x 381 mm) |
MJF TPU 88A
3D printing in TPU 88A is ideal for applications that require flexibility and resilience. Its elastomeric nature allows parts to deform to a high degree and then return to their original shape. Applications can include soft robot grippers, complex shock-absorbing shoe soles, or flexible bellows.
MJF TPU 88A Properties
| Tensile Strength (MPa) | Elongation at Break (%) | Hardness (Shore A) | Melting Temperature (℃) | Glass Transition (℃) |
| --- | --- | --- | --- | --- |
| Tensile Strength (MPa) | Elongation at Break (%) | Hardness (Shore A) | Melting Temperature (℃) | Glass Transition (℃) |
Finishes
3D printing in TPU using MJF technology offers a few options for surface finishes. Parts have a smooth white matte appearance out of the machine. 
Standard: Parts are removed and de-powdered with a grit-blasting process. MJF parts have a smooth matte surface finish straight off the machine.
Dyed Black: A uniform matte black surface finish can be achieved by heating the part in a dye solution.  
Custom: Custom surface finishes like painting and additional sanding can be requested.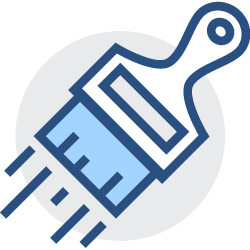 Cost-saving Design Tips
DFM: MJF 3D printing in TPU can produce high-fidelity functional parts. When designing parts for 3D printing in MJF, make sure that any enclosed areas have holes from which to remove unbound powder after printing. It is also important to note that if the part is a prototype for a polyurethane casted part, it must follow DFM principles for polyurethane molding. A complex 3D printed part may not be possible to create using a mold. 
Material Choice: TPU is a relatively low-cost plastic but is still more expensive than other commodity thermoplastics. Its use should thus be limited to applications that can benefit from its flexibility and resilience.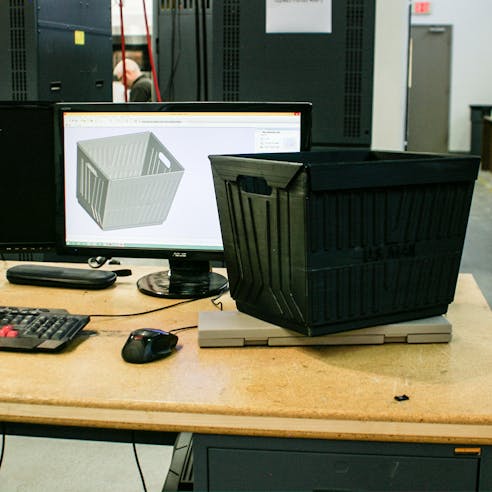 Need Parts 3D Printed in TPU?