Nylon 66 CNC Machining
Get instant quotes on custom nylon machined parts with our Online Nylon 66 CNC Machining Service. Make quick turn prototypes and production parts in days with free standard shipping on all US orders. ISO 9001:2015, ISO 13485 and AS9100D certified. ITAR registered.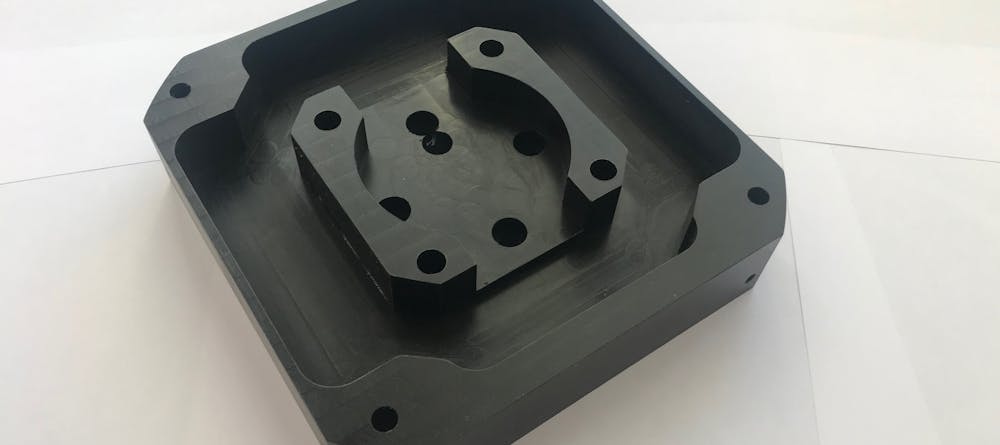 About CNC Machining Nylon
Nylon, generically polyamide, is a thermoplastic synthetic polymer. As a thermoplastic, it can be molded into various shapes via thermoforming. While nylon can be formed into fibers for rope and fabric, extruded, and injection molded, it has advantages when manufactured via CNC machining. Nylon has excellent thermal, mechanical, and chemical resistance properties when cut from solid stock.
Nylon 66 is a widely-used engineering plastic with good toughness, abrasion resistance, and hardness characteristics. Nylon 66 properties make it ideal for load-bearing mechanical components and as such, it is often a good substitute for metals. CNC machining in nylon 66 results in inexpensive, high-performance parts.
Nylon 66
Nylon 66, also written as nylon 6-6, nylon 6,6, or nylon 6/6, is a more crystalline version of nylon 6. It is also referred to as polyamide 66 or PA 66. It has improved mechanical properties due to its more ordered molecular structure. Nylon 66 material for machining has improved temperature resistance and lower rates of water absorption when compared to standard nylon 6. Typical applications include wear pads, guide wheels, and slide bearings.
General Nylon 66 Material Properties
| Tensile Strength, Yield (MPa) | Elongation at Break (%) | Hardness (Shore D) | Heat Deflection Temperature (°C) | Melting Point (°C) |
| --- | --- | --- | --- | --- |
| Tensile Strength, Yield (MPa) | Elongation at Break (%) | Hardness (Shore D) | Heat Deflection Temperature (°C) | Melting Point (°C) |
Finishes
As is the case with most plastics, the surface-finishing options are limited. This is especially the case with nylon which cannot be easily plated. Furthermore, sanding produces a frayed surface that often looks worse than the machined surface. Some possible finishes are listed below:
As machined: CNC machining in nylon 66 will often leave an excellent surface finish. Xometry machinists achieve this with sharp HSS (high-speed steel) cutting tools with appropriate high rake and relief angles.
Bead Blast: Nylon 66 can be further smoothed with bead blasting operations to achieve a lower surface roughness.
Dying: Nylon readily absorbs liquid, so dyeing is a common finishing option. Solvent dyes are used to dye the surface of the white nylon parts in various colors.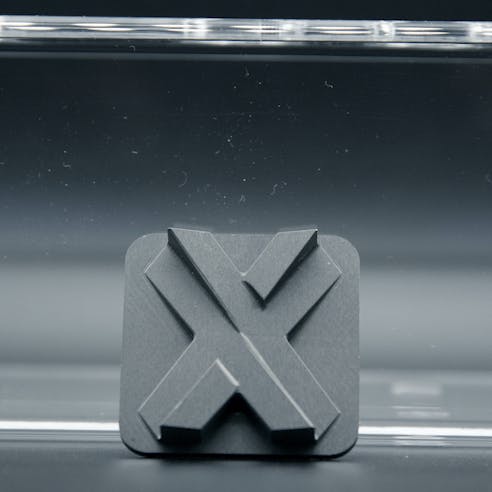 Cost-saving Design Tips
Nylon 66 is a relatively inexpensive engineering plastic, however, to further save on machining costs, try the following:
Keep parts simple: to minimize machining set-ups and reduce the cost of the machine required (in other words, using a 3-axis machine versus a 4-axis or 5-axis machine), keep the geometry as simple as possible. A part with complex geometry may be a better candidate for 3D printing in Nylon 12 via SLS (selective laser sintering) or HP Multi Jet Fusion.
Keep parts consistent: keep internal corner radii and tapped holes to consistent measurements to reduce the number of tool changes required by a manufacturer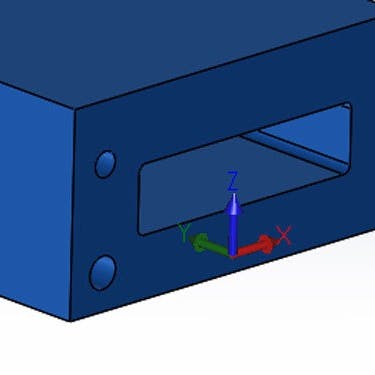 Need CNC Machined Parts in Nylon 66?