Polycarbonate CNC Machining Service
Get instant quotes on custom polycarbonate machined parts with our Online Polycarbonate (PC) CNC Machining Service. Make quick turn prototypes and production parts in days with free standard shipping on all US orders. ISO 9001:2015, ISO 13485 and AS9100D certified. ITAR registered.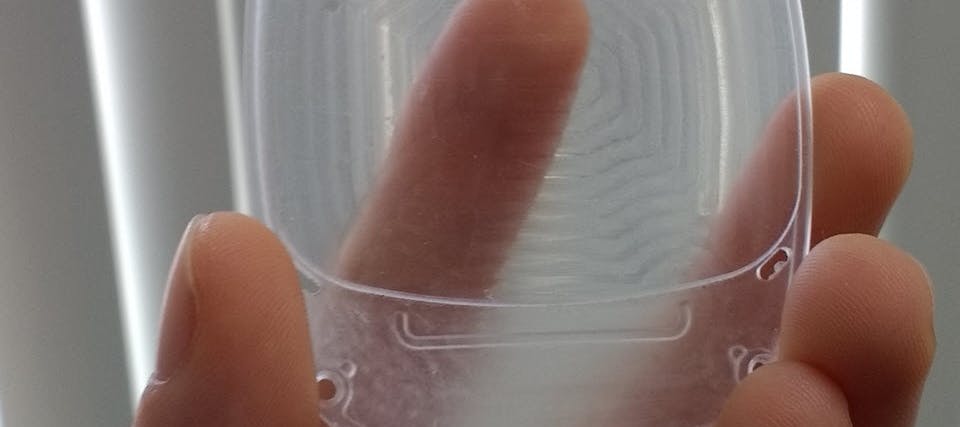 About CNC Polycarbonate Machining
Polycarbonate, or PC, is an amorphous thermoplastic. Its amorphous nature means that it tends to first soften before melting and does not have a set melting point. Xometry machines polycarbonate in black or clear sheet and bar stock. Its clarity, shatter-resistance, and lighter weight make it an excellent replacement for glass. It also handles high temperatures better than acrylic. CNC machining in polycarbonate does not inherently yield optically transparent parts, however, so some further finishing is required.
PC (polycarbonate) is an engineering plastic with exceptional fracture toughness. It is able to hold up to impacts while simultaneously offering optical clarity, UV resistance, and higher-than-normal temperature resistance compared to other engineering plastics.
Generic PC (polycarbonate) at a Glance
Generic PC (Polycarbonate)
CNC machining in polycarbonate is relatively popular. The material's exceptional impact resistance makes it ideal for structural components. With nearly double the impact strength of ABS, polycarbonate exhibits one of the highest impact strengths of all the common engineering plastics. It is easily formed without cracking or breaking.
General PC Properties
| Tensile Strength, Yield (MPa) | Elongation at Break (%) | Hardness (Shore D) | Heat Deflection Temperature (°C) | Glass Transition Temperature (°C) |
| --- | --- | --- | --- | --- |
| Tensile Strength, Yield (MPa) | Elongation at Break (%) | Hardness (Shore D) | Heat Deflection Temperature (°C) | Glass Transition Temperature (°C) |
Finishes
Only a limited range of surface finishes work on plastics. This is especially the case when CNC machining in polycarbonate because the material tends to scratch easily. Some possible finishes are listed below:
Vapor polishing: CNC machined polycarbonate often comes out with tool marks on the surface. This is not ideal for applications that require optically clear components. Polishing, in general, is the process of removing tool marks or blemishes, and one of the more effective methods when it comes to polycarbonate is vapor polishing. This works by exposing the surface to a solvent that reacts and causes that surface layer to melt and flow. The process evens out the surface and fills in any tool marks. 
Scratch-resistant coating: One of the disadvantages of polycarbonate is its propensity to scratch easily. Some coatings on the market help maintain the optical clarity of polycarbonate while improving its scratch resistance.
Cost-saving Design Tips
Polycarbonate is a relatively costly plastic. Listed below are some cost-saving design tips. 
Sub-assemblies: PC for machining is supplied in either sheet or bar stock. As such when CNC machining in polycarbonate it is important to design parts with standard sizes in mind. Large parts machined from a single block of polycarbonate can become prohibitively expensive. Instead, consider designing separate sub-assemblies that will later bolt together or get fused via plastic welding.
Consistent features: Design with consistent features in mind to reduce specialized tooling or tool switching. For more tips, view our CNC Machining Design Guide.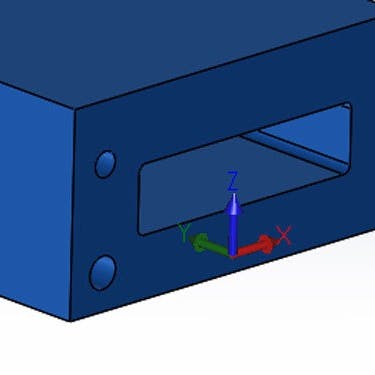 Need CNC Machined Parts in Polycarbonate (PC)?