Spindle Grinding Services
High-quality Spindle Grinding Services in Days Not Weeks | Free Standard Shipping on All US Orders | Subject to availability. Xometry doesn't guarantee that we can provide this service at any given time.
Spindle grinding is a precision technique that utilizes a grinding wheel fixed to a horizontally or vertically rotating shaft. Spindle grinding is ideal for precise internal features such as: holes, bores, or slots and for creating tapered, curved, or angled surfaces. Additionally, the process is great for spindle repair and for balancing and realigning damaged spindles. Companies like spindle grinding for the precision and functionality it can impart on new and existing parts alike. 
From engine-block cylinders to plastic-injection-mold cavities, Xometry can complete high-quality spindle-ground items for a variety of applications across numerous industries. Our thorough industry experience paired with our broad manufacturing network ensures that your parts meet the highest quality standards without any delays.
Xometry offers spindle grinding as a value-added, turnkey service to our primary manufacturing processes, including CNC, 3D printing, injection molding, casting, sheet cutting, etc. A product can be fully customized using the Xometry Instant Quoting Engine®. Xometry does not provide secondary processing or finishing to parts supplied by a third party, with few exceptions. Our manufacturing experience across a variety of industries, coupled with our extensive manufacturing network, ensures that your part will be fabricated to the highest standards, within lead times that will get your finished products to your customers on time.
Spindle Grinding Process
The spindle grinding process requires detailed and thorough planning so that parts meet your specific tolerances. At Xometry, we first establish spindle grinding process parameters such as spindle speed, workpiece rotational speed, the ratio between the two different speeds, and the material removal rate. They're specifically formulated to match your tolerance requirements. With the process parameters established, we shift focus to the spindle itself. It is essential to inspect the spindle, grinding wheel, and other grinding equipment for any wear and excessive dust before beginning. Thorough spindle and grinding wheel inspection will prevent faults. Finally, the wheel's circular shape is then "trued" and its surface dressed for operation. 
After the spindle and grinding wheel have been deemed acceptable for use, we start grinding the part. If it is round, the part may be fixed in a rotating vise and turned in the direction opposite the grinding wheel. Otherwise, the part may be fixed on a flat tabletop so the rotating wheel can grind away surfaces. After spindle grinding is complete, we do a quality control check to ensure that your requirements have been satisfied.
Spindle Grinding Materials
Spindle grinding is a versatile and adaptable process that can be tailored to achieve precise tolerances in different types of materials. Steel, aluminum, and ceramics are all compatible with spindle grinding. Their specifics are described in more detail below.
Steel
Steel finds its way into many different industries due to its strength, toughness, and relatively cheap cost compared to other structural metals like: aluminum, titanium, and magnesium. Spindle grinding can be tailored for use on both large and small steel parts, be they angled or rounded. Even internal features like: holes, undercuts, and slots are common targets. In addition to achieving precise dimensions, spindle grinding can also produce smooth, reflective, or textured surfaces on parts.
Aluminum
Aluminum is renowned for its low weight, high strength-to-weight ratio, and natural corrosion resistance. Like with steel, spindle grinding can be adapted for use on many different types of aluminum parts. From small, complex parts in avionic housings to large engine blocks in automobiles. Spindle grinding is a great technique for producing precise dimensions and beautiful surface finishes on aluminum parts.
Ceramic
Ceramics are known for their brittleness, heat resistance, and corrosion resistance. Ceramics are made by the shaping, forming, and heating of inorganic materials like: clay, alumina, and zirconia. Though grinding steel and aluminum is rather simple, grinding ceramics requires more attention and planning to prevent cracking or chipping in the material. Spindle grinding is a great surface grinding method for ceramic parts, particularly for the medical industry where ceramics are used in implants and diagnostic equipment.
Advantages of Spindle Grinding
You'll find many reasons to choose spindle grinding over processes like Blanchard grinding or surface grinding depending on your part's geometry and material. The different benefits of spindle grinding are described below.
Improved Performance
Spindle grinding performs better when it comes to achieving precise tolerances on internal features like holes and slots or on non-flat surfaces like angles and tapers. This is because even hard-to-reach places and small areas can be spindle ground if the grinding wheel is the right size. Spindle grinding's ability to produce a variety of surface finishes on complex parts — be they smooth and reflective or textured — makes it an excellent process for producing high-quality, precise, and aesthetically pleasing surfaces.
Extended Spindle Life
Grinding spindles last quite a long time if they're properly used and maintained. Because it's an automated process, both the spindle speed and the pressure exerted on the part remain constant. Constant pressure and speed improve the spindle and tool's useful life. Additionally, excessive dust and dull grinding wheels can affect both surface quality and tool life. The automation of spindle grinding, coupled with routine maintenance, is a great way to ensure that you produce high-quality surfaces reliably and routinely. And when you break the spindles used in lathes and other rotating machinery, you can often repair or refurbish them via a spindle grinding process so you don't have to buy new and expensive equipment as often.  
Cost-Effective
Spindle grinding is a cost-effective surface grinding technique. It's largely CNC-automated and has a high rate of material removal. The automation allows the process to reliably reproduce specific tolerances on complex parts while its high material removal rate makes the process fast and efficient. These two things together make spindle grinding a cost-effective technique for machining precise metal and ceramic parts.
In need of custom spindle grinding services?
Disadvantages of Spindle Grinding
There are a few inherent drawbacks of spindle grinding. The disadvantages are listed and described below.
Severe Damage
It is possible for a spindle grinder to severely damage or destroy parts. Excessive heat generation may cause both burn marks and deformation that change the part's mechanical properties. Often, these issues render parts unusable. Proper and comprehensive operator training, coupled with diligent and detailed CNC programming, is essential to reduce the likelihood of damage. 
Limited Repair
Tool changes, heavy radial loads, and constant high torque will eventually wear your spindles down. While spindle grinding can itself be used to repair spindles, such repairs should be viewed only as temporary solutions. Realistically, you can only repair spindles that have become off-center and unbalanced. Spindle grinding cannot be used to repair spindles whose shafts or bearings have been damaged.
Spindle Grinding Applications and Industries Served
Spindle grinding is used in many different applications and across numerous industries. Described below are some that are served by Xometry's spindle grinding services:
Manufacturing
Automotive
Aerospace
Woodworking
Metalworking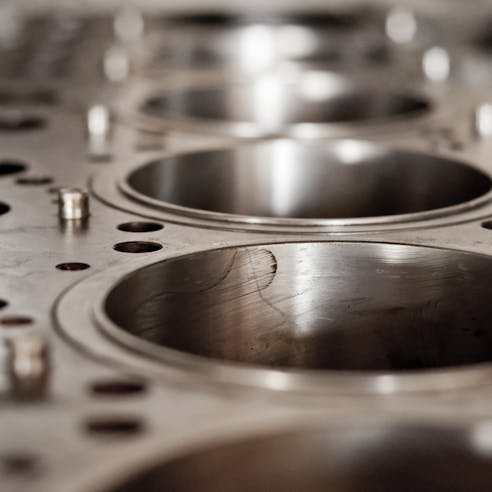 Manufacturing
Spindle grinding is widely utilized in manufacturing — not just for the fabrication of parts for businesses and consumers, but also for building the manufacturing machinery itself. Spindle grinding is great for repeatedly achieving precise dimensions in mating parts such as: gear teeth, bearings, and mated angles or curves.  
Automotive
The automotive industry frequently utilizes spindle grinding to generate precise dimensions and attractive surfaces. Examples include: engine block cylinders, gears, cams, and more. Spindle grinding is great for automotive parts specifically because of its precision. It often goes into assemblies like: camshafts, airbag housing assemblies, and transmissions.
Aerospace
The aerospace industry uses spindle grinding to satisfy stringent tolerance requirements. The process serves everything from jet engine components like turbine blades to landing gear components like bearing races to structural brackets and ribs. Its ability to reliably and repeatedly produce precise parts with beautiful surface finishes in a cost-effective manner makes the process great for the aerospace industry.
Woodworking
While spindle grinding on metal parts is most often focused on precise dimensions, in woodworking, it is employed for shaping, smoothing, and finishing wood surfaces. The process can take on the job of profile, edge, or contour sanding and consistently turns out quality surfaces for complex parts like: furniture legs, moldings, and trim pieces. Additionally, spindle grinders can remove imperfections like scratches and blemishes from wooden parts like cabinets and doors.
Metalworking
Similar to woodworking, metals can receive both finishing processes and precise shaping via spindle grinding. The process shows up in many industries including: automotive, aerospace, machinery, medical, and more. Spindle grinding is popular for metalworking because it can be adapted to different parts and applications and still reliably reproduces precise results.
Why Choose Xometry for Spindle Grinding Services?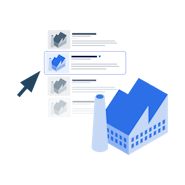 Endless Options
Choose from millions of possible combinations of materials, finishes, tolerances, markings, and certifications for your order.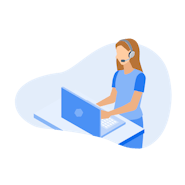 Easy to Use
Get started with our easy-to-use platform and let our experts take care of managing the project from locating the right manufacturing partner to delivery logistics.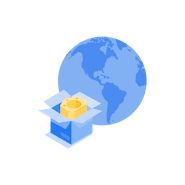 Vetted Network
We are ISO 9001:2015, ISO 13485, and AS9100D certified. Only the top shops that apply to become Suppliers make it through our qualification process.
Ready to use Xometry's spindle grinding service?