Customer Testimonials
See customer reviews for Xometry's manufacturing services, including CNC machining, industrial 3D printing, sheet metal fabrication, injection molding, and urethane casting. Xometry customers range from university students to startup entrepreneurs to engineers at Fortune 100 companies.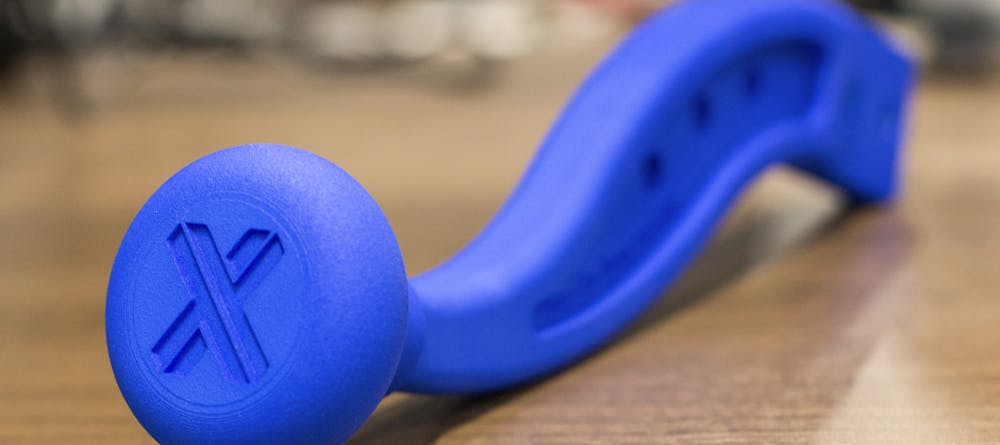 Reviews of Xometry Custom CNC Machining and Fabrication
"Our Xometry parts came in and are beautifully cut. There are no bad tool marks, no divots. They look like the CAD model. Xometry's machinists have old-world knowledge and the fact that there's a service to connect me to these people is fantastic."
Will Bales
Lead Design Engineer of Hypershock Battlebots Team
"Xometry has always given us exactly what we needed. We've received parts with holes in the right places, with the right finish, and on time. Even having a user-friendly website, with options laid out in a logical way, translates to a faster turnaround time for us."
Jackson Siu
Mechanical Engineer at Asylon

"We asked for a lot, and Xometry delivered. Not only that, but Xometry's supplier management passes savings on to us. Parts are so fast and cheap that we can change the way we work and design. Xometry's CNC machining service saved the day."
Jimmy Hill
Lead Mechanical Design Engineer at NASA Marshall Space Flight Center
"Most machine shops put small project folks at a disadvantage because they will only take an order if the customer wants a large number of the same part. The great thing about Xometry is that one or a thousand of a part can be ordered at a reasonable price with no problem for the end user."
Brooks Marshall
Product Development Consultant
"Many thanks to the Xometry team for working with us on this effort. Parts arrived and looks very nice. Hope to do more business in the future."
Greg
Measuring Instrument Manufacturer
"I just wanted to express my thanks and gratitude for the exceptional job you guys performed for us on the spin fixture part. It looks top-notch. I was able to show off the part to a few of our engineers here and they were thoroughly impressed."
Lester
Engineering Technician
"Xometry is consistently on the cutting edge of technological advancements. I am always searching for leaders who advance manufacturing lead times, cost, and quality with the latest technologies. Xometry is at the forefront."

Troy Lane
CMM Dynamics, Inc
Reviews of Xometry Custom 3D Printing Service
"Xometry has really been key for my efforts so far, for 3D printing and now CNC, and has really enabled me to rapidly develop and prototype systems. Xometry's support and services have been fantastic, and I have been very impressed with the quality and turnaround for parts. I have many more parts in the works, and I look forward to continuing to send them to Xometry!"
Michael Bretti
Founder and Lead Engineer at Applied Ion Systems

"We use Xometry to create multi-process fixtures incorporating lightweight 3D printed parts with CNC machined and off-the-shelf parts. Xometry takes care of fulfillment so I don't need to juggle or manage suppliers. We buy the quote, and Xometry takes care of the rest."
Ryan Lambert
Tooling Design Engineer at BMW
"If I suddenly needed 3,000 of these custom SLS switches, I'd have to go to Xometry and order 3,000. You're the only people I would go to for that."
Weston Miller
Mechanical Engineer at Melton Machine & Control Company

""I have recommended Xometry to current and past colleagues as well as friends. The simplicity of rapid quoting, low price, and diverse manufacturing process makes 3D printing more accessible. Compared to competitors I am getting better pricing.""
Jason Costello
Manufacturing Engineer
"Your software and quoting system are phenomenal. When it automatically gives you the quote and offers intelligent design feedback, you're seeing a solution in real-time."
Dr. Thomas Bensky
Professor at California Polytechnic State University

Reviews of Xometry Custom Injection Molding Service
"Given the estimated market value of Tuning Forks, it made the most sense to do injection molding over any other method. Xometry is helpful, patient, and awesome. The whole team was more than welcoming and willing to help me out throughout the process."
Keith Shetler
Founder of Earlyhuman, LLC

"Our project with Xometry had some very challenging parts for any molder, and they got it done without requiring us to compromise the design intent. Other rapid tooling shops seem to only accept the very simplest part geometries."
Lucas Taylor
Mechanical Engineer at Satellite Displays, Inc.

"We ordered tools from a larger tooling supplier at the same time as Xometry and the company doesn't have the parts to us yet. The other partner measures their lead time in months, not days."
Bruce Kyles
Engineer at Thermaco

"Xometry has truly become my go-to manufacturing partner. Their online quoting platform is extremely easy to use, and I particularly like that I can upload engineering drawings to call out specific geometric tolerances or part attributes. They are always very quick to respond to new orders or requests."
Paul B
Medical Device Industry
Praise for Xometry's Speed, Quality, and Customer Service
"I had the parts manufactured and delivered by Xometry before I was able to even receive a quote for the same parts from a local machine shop."
Matthew J. Bandalt
Assistant Professor at Materials and Structures Laboratory at New Jersey Institute of Technology

"Xometry provided a spectacular prototyping service. Manufacturing 9 prototypes in 20 days while providing reliable manufacturing and materials feedback helped us test our idea."
Mike Dresher
Mechanical Engineer and CEO of Jogalong Stroller

"It's beautiful to see how fast Xometry can get things done. We're two companies with passions for saving the world during an emergency situation."
Jasun Tate
Chief Security Officer at X.Labs

"Working with Brian and Joe at Xometry has been rewarding. Both are very eager to please. I appreciate how they're handling my projects. Your prices are competitive and the quality is very good too. I look forward to building a long relationship with Xometry."
Daryll
Medical Device Company
"It's been a pleasure working with Xometry. Working with Joe has been great. He is very responsive and easy to work with. I've been very pleased with Xometry's pricing, delivery and most of all, quality of work."
Stan
Medical Device Manufacturer
"The parts we ordered worked perfectly for our investigation on an engineering change for a vehicle. I would like to thank the Xometry team for their support and quick turnaround."
Toru
Automobile Part Manufacturer
Xometry Suppliers Are Customers, Too.
Here's a review from NYC CNC, a CNC manufacturer within our Manufacturing Supplier Network.
Reviews of Xometry from Students: Aerospace, Electric Racing, and Senior Capstones
"The time the Xometry sales reps and engineers took to sit down with us and go through our parts in detail was invaluable. Other manufacturers would have made great parts but would have manufactured exactly what we had on the page."
Ellie Weinstein
Founder of Cocoa Press

"Xometry got us out of a tight place by being there and being able to manufacture that part exactly how we wanted it, in very little time. It was a very streamlined experience. It was very smooth and fast."
Ayrton Kessel
Operations Team Lead at PENN Electric Racing

"We're so enamored by the work that Xometry has done for us. You all have completely exceeded our expectations. We're very happy to have chosen Xometry."
Mitchell Martinez
Former Chief Engineer of UC Irvine Rocket Team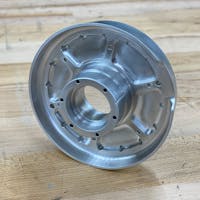 Ready to Try Xometry Custom Manufacturing?
How Xometry Works
Get an overview of Xometry's on-demand manufacturing capabilities and lightning-fast quoting engine. Xometry is the largest marketplace for on-demand manufacturing, connecting customers with optimal manufacturing solutions through patented AI technology. Our global network of thousands of manufacturing facilities enables us to provide fast lead times and competitive prices for a broad array of capabilities including CNC machining, eight types of industrial 3D printing, sheet metal fabrication, injection molding, and urethane casting.