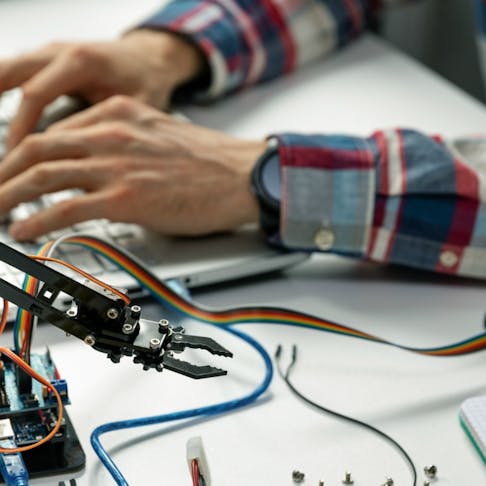 A Letter from Xometry CEO Randy Altschuler on COVID-19
Xometry's response to the COVID-19 outbreak and evolving situation.

By Randy Altschuler
October 9, 2020
 2 min read
Dear Xometry Community Member,
As we monitor the spread of coronavirus (COVID-19) this March 2020, I wanted to update you on Xometry's preparations. The safety of our employees, customers, and manufacturing partners is our highest priority. We care deeply about helping you, our customers, build the amazing and important projects you bring to life. We're committed to ensuring you receive the high quality parts you need.
Xometry continues to provide our full complement of custom manufacturing services, including the standard, expedite, and economy options. Our distributed and diverse network of over 3,000 suppliers across 46 US states gives us great flexibility to reroute work in case there is a disruption to one of our suppliers. We are actively monitoring and managing our network to ensure delivery of parts. To date, none of our US-based suppliers have closed their facilities due to the spread of COVID-19.
We have experience leveraging our flexible supply chain during regional natural disasters such as hurricanes, and have put in place the systems required to manage even greater disruptions such as this evolving situation.
We are also adjusting our operations with the safety of our employees and partners in mind, including limiting visitors, curtailing business travel, and offering remote work options across our multiple employee locations in California, Kentucky, Maryland, and Tennessee.
If you have any further questions, please do not hesitate to reach out to me personally. We look forward to continuing to serve you.
Sincerely,
Randy Altschuler
CEO, Xometry

Randy Altschuler
I'm the Chief Executive Officer at Xometry. I'm passionate about revolutionizing manufacturing using big data, machine learning, and a skilled manufacturing workforce.