eBook: Custom Manufacturing for Aerospace and Defense
Download this ebook to learn all about the materials, sourcing, and design requirements in the wild world of aerospace and defense parts procurement.
Download the eBook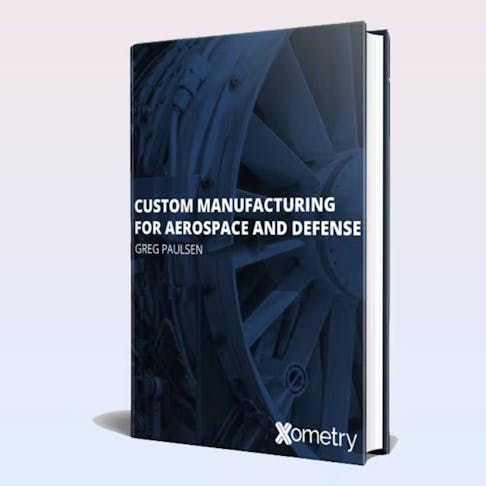 Manufacturing for aerospace and defense comes with special challenges and requirements. From specialized alloys and certified finishes to hardware traceability and specific quality inspections, we know that these challenges can make it hard to find a reliable supplier and communicate your needs.
Download your copy of this ebook to read about the types, properties, and nomenclature of aluminum alloys, sourcing challenges and solutions, aerospace example applications, and best practices for CAD and drawings.
About Xometry
Xometry offers instant pricing for manufacturing, including precision CNC Machining, 3D Printing, Sheet Metal Fabrication, injection molding, and Urethane Casting services. Xometry also provides live engineering support from our team of experts. Upload a 3D CAD file to get an instant quote.

Greg Paulsen
They call me the Director of Application Engineering at Xometry. This means I not only get to produce great design-for-manufacturing content, but also consult on a variety of custom manufacturing projects using CNC machining, additive manufacturing, sheet metal, urethane casting, and injection molding. If you have a question, I'm your guy.