Complete Guide to Engineering Career Development
Curious about exploring a career as an engineer, or are you an experienced engineer looking to propel your career to the next level? Learn more by exploring this eBook!
Download the eBook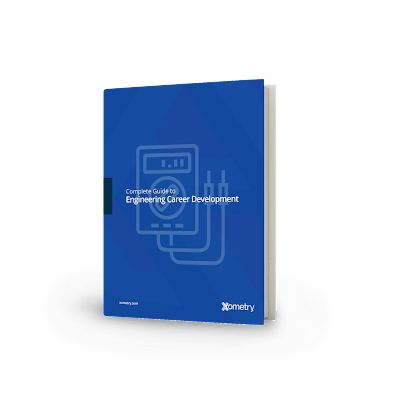 Engineering is one of the hottest fields today, but it's changing rapidly so it's important to stay on top of the trends and focus on professional development no matter what career stage you're in. This guide breaks down engineering roles, provides salary expectations, and uncovers whether a Professional Engineer license is worth it. You'll gain insight into crafting your elevator pitch, differentiating yourself in today's engineering market, and the 5 soft skills that will boost your career.
Table of Contents
Part 1: Explore Your Engineering Career Path
1. Types of Engineers and Their Roles
2. 9 Steps to Finding the Engineering Job of Your Dreams
3. Pitch Yourself to Potential Employers: Elevator Pitch Examples for Mid-career Engineers and Students
4. How to Differentiate Yourself in Today's Engineering Job Market 
5. Salary Expectations for Engineers
Part 2: Build Your Skill Set
6. Is a Professional Engineer License Worth It?
7. 5 Vital Soft Skills for a Successful Career in Engineering
8. How to Learn New Professional Skills
Part 3: Grow Your Career
9. 4 Tips for Career Success as a Recent Engineering Graduate 
10. How to Tell It's Time to Move on from Your Current Role — Even if You Still Like It
11. Engineering Jobs of the Future 
Further Reading
Sources
Endnotes

Team Xometry
This article was written by various Xometry contributors. Xometry is a leading resource on manufacturing with CNC machining, sheet metal fabrication, 3D printing, injection molding, urethane casting, and more.