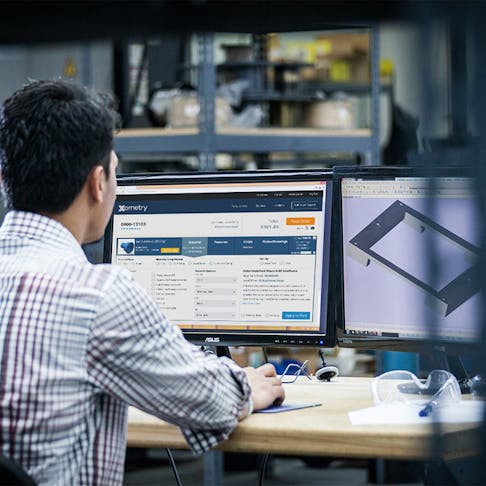 5 Ways to Take Your Machine Shop's Website to the Next Level
Whether you're building a new site, or updating an existing one, here are 5 quick and easy things you can do to improve your online presence.

By Team Xometry
September 23, 2020
 2 min read
Make it easy to contact you.
Whether it's a contact form on your site or a highly visible phone number, it's important that customers are able to quickly see how to get in touch with you.  You'd be shocked to hear how often people forget this. You've worked hard to get customers to your site, now make sure they can contact you.
Show your capabilities.
Among the first things a customer wants to know about you is what your shop is capable of. If they don't see that you can handle their job, they may look for someone else.  Give yourself an advantage by listing your capabilities front and center on your website.
An example of a shop with a great website is Halsey Manufacturing. Halsey, a Xometry Partner out of Denton, TX, strives to keep their site informative and real, and the result is truly exceptional.

Team Xometry
This article was written by various Xometry contributors. Xometry is a leading resource on manufacturing with CNC machining, sheet metal fabrication, 3D printing, injection molding, urethane casting, and more.