Guide to Quoting Flight Parts through Xometry
Guide to Quoting Flight Parts through Xometry
Trusted by NASA, GE, Firefly Aerospace, the US Army, and 85% of Fortune 500 Aerospace Companies
  All uploads are secure and confidential.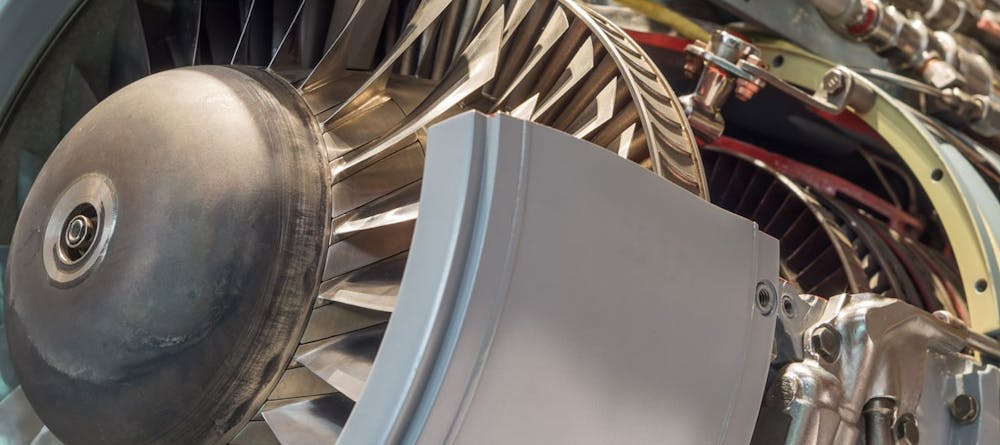 Manufacturing of Flight Parts through Xometry
Xometry can reach a variety of qualifications and standards, including those that are acceptable for "flight" components. This can include FAIR per AS9102, EAR requirements, DFARS, ITAR, complex geometry, specialized finishing, and non-destructive testing (NDT) such as dye penetrant or magnetic particle inspection.
In aerospace, Flight Parts are the manufactured components found on an aircraft. This can include landing struts, instrumentation, consoles, and more. "Flight" may also be used when describing critical parts for spacecraft--in other words, Spaceflight Parts. In some cases, such as life support items, we have seen terms like Human Spaceflight explicitly listed.
Flight, Spaceflight, and especially Human Spaceflight hardware quotes must be reviewed for accuracy by Xometry's Expert Engineering team to ensure all requirements are accounted for in the quote.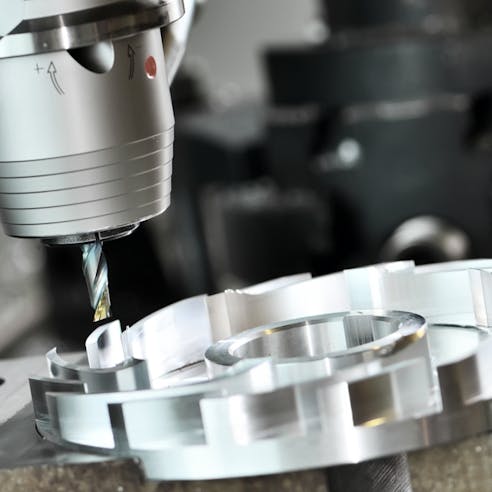 Here is the best way to request Flight Parts using Xometry:
Please follow these steps to the best of your ability. Need help? Contact us at support@xometry.com
Upload your 3D CAD file(s) to our Xometry Instant Quoting Engine℠ as you would normally do for a quote.
Specify as much as you can by clicking "Modify Part" on the part line item.
Ensure a technical drawing is attached, as well as any inspection templates (if applicable) In the notes field, please put "Flight Parts."
In the upper left-hand corner of the quote summary, click "Add Certifications" and check any appropriate requirements for ITAR/EAR, certifications, and traceability.
If the quote has moved to "Manual Quote Required," please submit the manual quote.
If the quote is still in an auto-quoted state, please contact your Xometry account representative or support@xometry.com with a message for us to finalize the quote for the flight components.
A representative will reach out to ensure we have all the details and requirements for making your project successful.
What will our Xometry experts look for on your Flight Parts quote?
Qualification and inspection requirements, such as FAIR per AS9102
Any restrictions pertaining to material sourcing, inspection, machining, or finishing (e.g., Approved Mills List, NADCAP, etc.)
Export restrictions or specific certifications
The level of acceptable traceability
Is this a Non-Flight or Research Part intended for production flight?
Please let us know if any notes, like secondary inspections and documentation, do not apply to the drawing.
Please advise of any other material, features, dimensions, or finishes exceptions.
Please be explicit if an approved supplier is required for finishing or NDT on non-flight components.
Have any Questions?
Contact Xometry or your dedicated account representative. We are happy to get technical experts on the line to guide your project to successful completion!
Trusted by Aerospace Engineers and Designers at 9 of the Top 10 Fortune 500 Aerospace Companies
Federal agencies, aerospace companies, and defense contractors can build a more agile supply chain with Xometry as they focus on new markets for aerospace and and NewSpace. Xometry complies with International Traffic in Arms Regulations (ITAR), Defense Federal Acquisition Regulation Supplement (DFARS), and Defense Logistics Agency Joint Certification Program (JCP) security-related standards. All parts uploaded to our application are encrypted at rest and in transit and controlled in line with DFARS. With ITAR, we will only use partners that are ITAR Registered by the Directorate of Defense Trade Controls.
Aircraft OEMs
Tier 1 suppliers
Defense contractors
Satellite manufacturers and operators
Aircraft maintenance, repair, and overhaul service providers
Space launch operators
Commercial, industrial, and military drone/UAV manufacturers
Federal agencies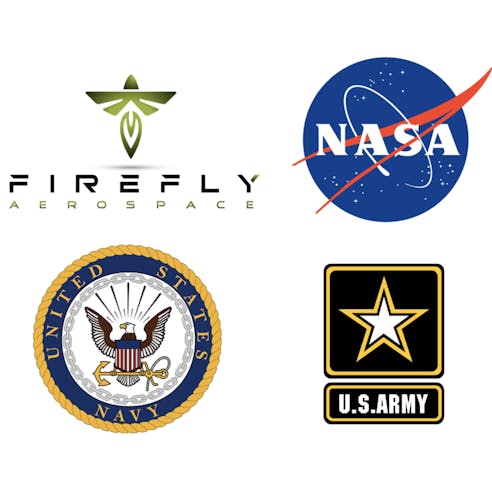 Aerospace Case Study
NASA Partners with Xometry to Fast-track Critical Life Support Systems on the ISS
""Xometry's supplier management passes savings on to us. Parts are so fast and cheap that we can change the way we work and design.""
Jimmy Hill
Lead mechanical design engineer at NASA Marshall Space Flight Center
Aerospace Manufacturing Capabilities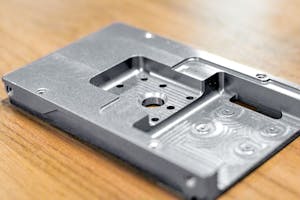 Custom Online CNC Machining Services
Get instant quotes on custom metal and plastic machined parts with our Online CNC Machining Service. Make quick turn prototypes and production parts in days with free standard shipping on all US orders. ISO 9001:2015, ISO 13485 and AS9100D certified. ITAR registered.
Custom Online CNC Machining Services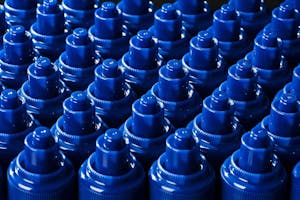 Custom Plastic Injection Molding Service
Get custom plastic molded prototypes and production parts in as few as five business days. We provide expert engineering reviews and $500 off your first mold. Dozens of materials and finishes are available.
Custom Plastic Injection Molding Service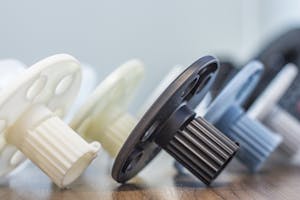 Custom Online 3D Printing Service
Get instant online quotes on parts in over 80 metal and plastic materials. Order 3D Printed items and get Free Shipping on all US orders. ISO 9001:2015, ISO 13485 and AS9100D certified.
Custom Online 3D Printing Service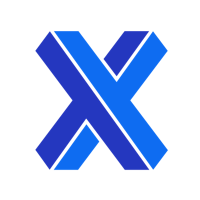 Download our expert design guides to access tips and resources