You don't have to sacrifice part performance or efficiency in order to lower the costs of each part you design and create. We've consulted with our in-house engineers to put together a new infographic filled with top recommendations on reducing Computer Numerical Control (CNC) Machining costs.
Here are our favorite ways to reduce pricing while designing and manufacturing on CNC Machining: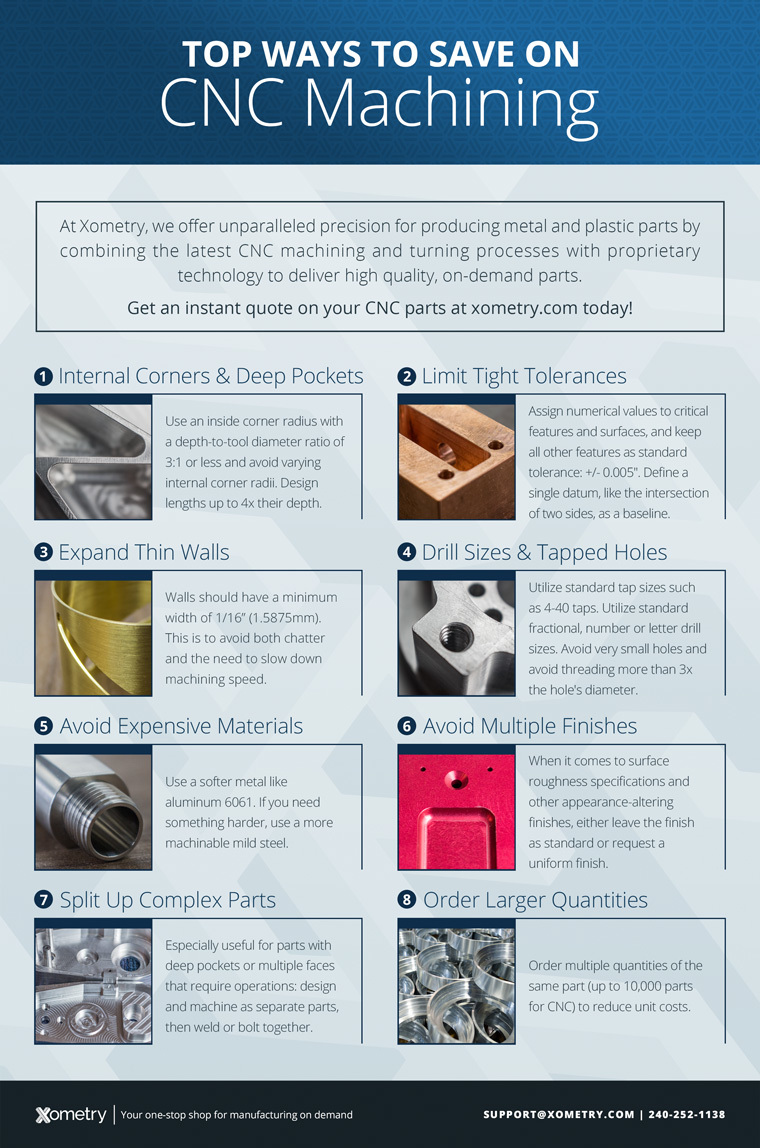 For your convenience, download a free printable PDF of our infographic below to view and share with colleagues!
More resources: