CNC Machining in China
High-quality machined parts made in China | Take the complexity out of sourcing CNC parts in China with Xometry's managed service
Custom CNC Machining in China With Xometry
Xometry's highly-vetted overseas network of CNC machining suppliers makes high-quality parts to spec and can meet a range of budget and lead time needs. Our US-based team handles the communication with the Chinese facility and fully manages your order from quote to delivery. If you want domestic CNC machining, we have that as an option as well. Simply specify the geography you want on the quoting form.
CNC Services offered in China include:
ISO 9001 and ISO 13485 registered facilities
Milling, turning, lathe, grinding, and routing
3-axis, 4-axis, and 5-axis options are available
Small and large parts
We help you navigate the complexities of CNC machining in China. Our skilled team of engineers:
Understands your end-use (prototype, saleable, low to high volume) and helps identify the right manufacturing solution
Works with you to find the right Chinese supplier based on your unique needs
Manages all communication with the overseas supplier so you don't have to. We have team members on the ground in China to help manage your project
For an instant quote and design-for-manufacturability feedback, please upload your CAD file. We want to earn your business. If you get a lower CNC machining quote, send it to us and we will try to beat it.
Xometry's Chinese CNC Machining Services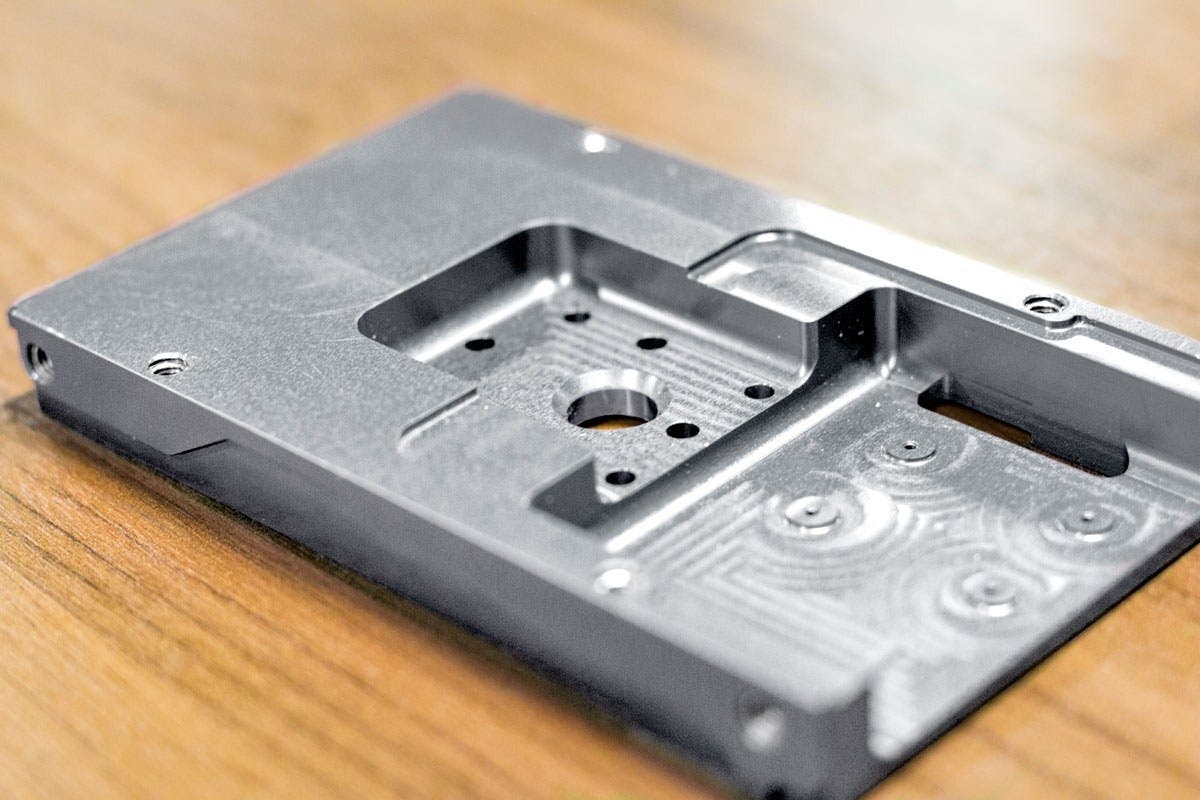 Custom Online CNC Machining Services
Get instant quotes on custom metal and plastic machined parts with our Online CNC Machining Service. Make quick turn prototypes and production parts in as fast as one day with free standard shipping on all US orders. ISO 9001:2015, ISO 13485 and AS9100D certified. ITAR registered.
Custom Online CNC Machining Services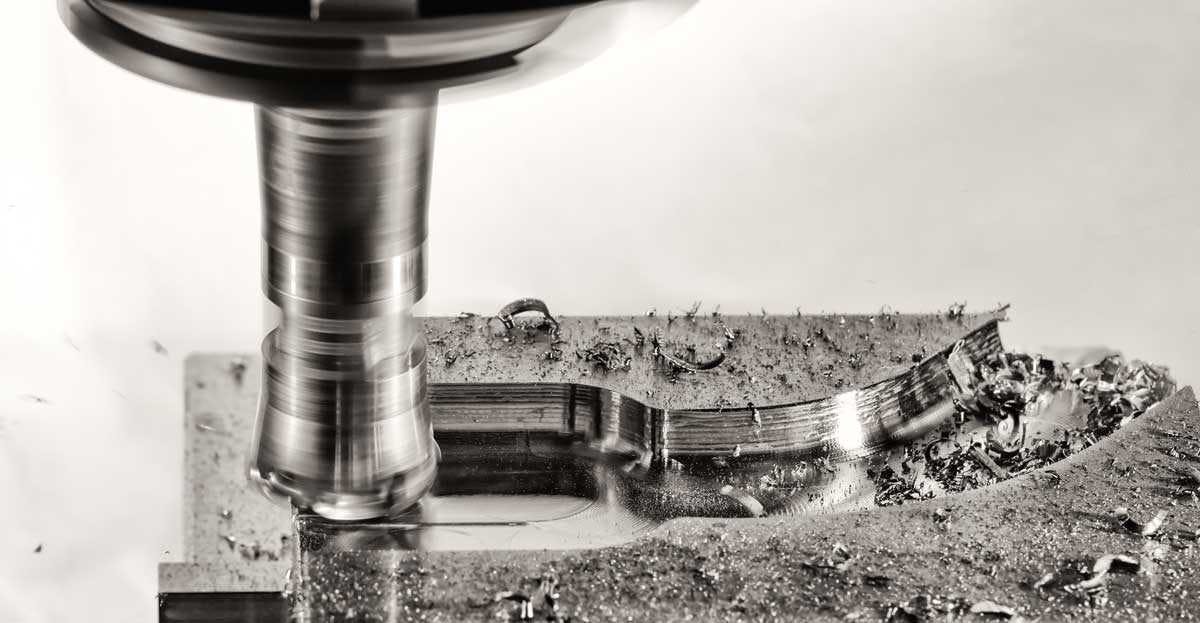 CNC Milling Service
CNC Milled Prototypes and Production Parts in as Fast as 1 Day | AS9100D | ISO 9001:2015 | ISO 13485 | ITAR Registered | Free Standard Shipping on All US Orders
CNC Milling Service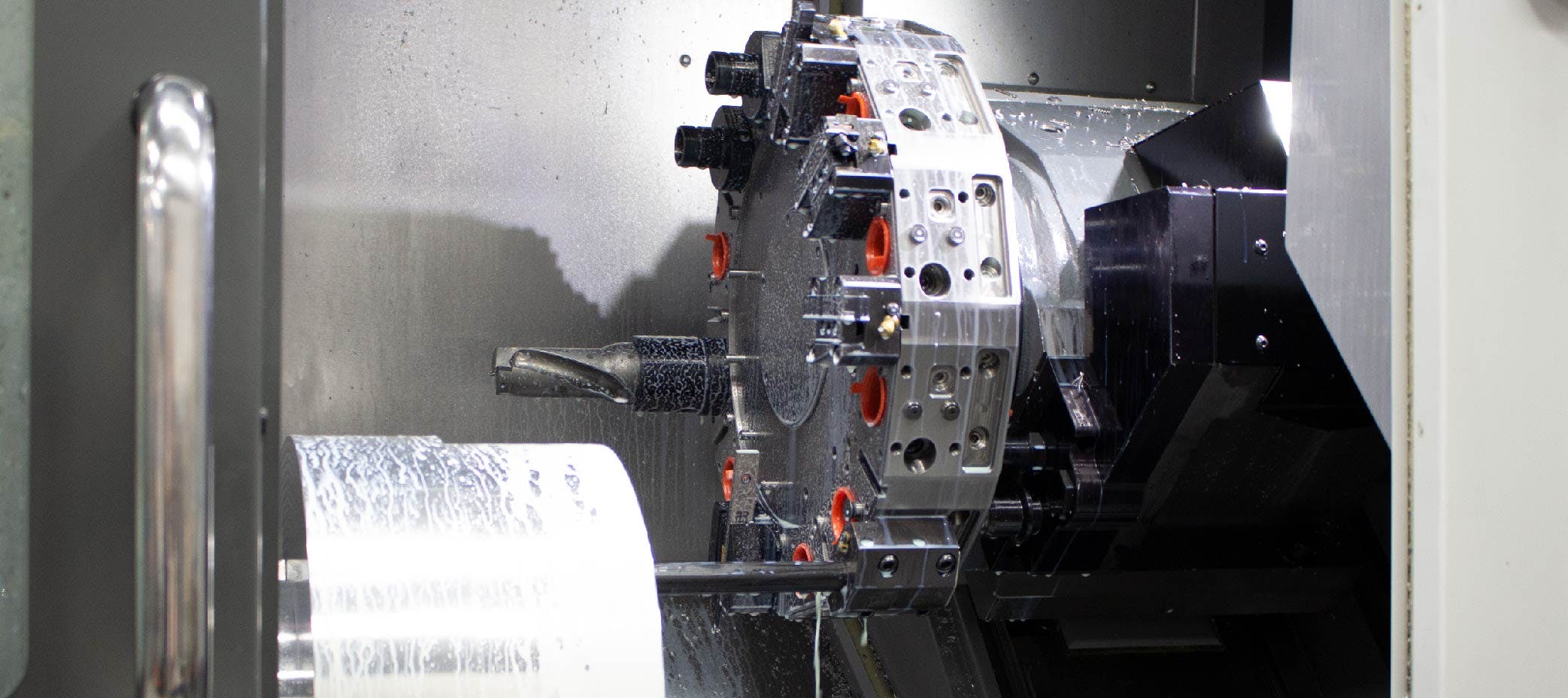 CNC Turning Service
CNC Turned Prototypes and Production Parts in as Fast as 1 Day | AS9100D | ISO 9001:2015 | ISO 13485 | ITAR Registered | Free Standard Shipping on All US Orders
CNC Turning Service
Frequently Asked Questions About Machining in China
Will I get finishing certs when my CNC parts are made in China?
No. Xometry does not provide finishing certs for parts that are made in China.
Is there a quality difference between parts that are made in the US vs parts that are made in China?
Does Xometry collect duties and tariffs?
Yes. Duties and tariffs are included in your part price. You are not required to pay any additional fees.
Does Xometry inspect parts from China?
CNC Machining Finishes Available in China
Standard Finish (as-milled)
The finish option with the quickest turnaround. Parts are left with visible tool marks and potentially sharp edges and burrs, which can be removed upon request. Surface finish is comparable to 125 uin Ra finish.
The part surface is left with a smooth, matte appearance.
This is a batch-based process that tumbles vibrating media to remove sharp edges and burrs on machined parts. Tumbling can remove machine marks on exterior surfaces. Parts over 8" may require a manual review.
Anodized (Type II or Type III)
Type II  (MIL-A-8625, Type II) creates a corrosion-resistant finish. Parts can be anodized in different colors—clear, black, red, and gold are most common—and is usually associated with aluminum. Type III (MIL-A-8625, Type III, Class 1/2 "hardcoat") is thicker and creates a wear-resistant layer in addition to the corrosion resistance seen with Type II.
A surface finish for titanium per AMS-2488 Type 2 specification. Also called Tiodize, this finish increases fatigue strength and the wear resistance of a part. Titanium anodized parts are common in aerospace and medical device manufacturing. Non-pigmented titanium anodize finishes will dull shine.
PTFE Impregnated Hard Anodize
A hard coat anodize process that embeds PTFE to create a self-lubricating, dry contact surface with Type 3 hard coat's protective properties. This finish can be used on aluminum alloys or titanium and increases the service life of the product. This finish conforms to the AMS-2482 Type 1 Hard Coat Anodizing with Teflon (Non-Dyed).
Provides corrosion resistance and good conductivity properties. Can be used as a base for paint. Can leave surface yellow/gold. Adds very little thickness, about 0.00001"-0.00004". Chem film will conform to MIL-DTL-5541, TYPE I/II.
Improves corrosion resistance for 200 and 300 series and precipitation hardened corrosion-resistant steels. Thickness is negligible, about 0.0000001". Conforms to ASTM A967, AMS-QQ-P-35, MIL-STD-171, ASTM A380, or AMS 2700.
This is a process where powdered paint is sprayed onto a part that is then baked in an oven. This creates a strong, wear- and corrosion-resistant layer that is more durable than standard painting methods. A wide variety of colors are available to create the desired aesthetic.
An electrochemical process cleans steel parts to reduce corrosion and improve appearance, by making the metal brighter. Removes about 0.0001"-0.0025" of the metal. Conforms to ASTM B912-02.
Electroless Nickel Plating
Provides uniform nickel coating which offers protection from corrosion, oxidation, and wear on irregular surfaces. The finished part will be brighter. Thickness starts at .0001". Conforms to MIL-C-26074.
Silver offers high solderability and electrical conductivity but is susceptible to tarnish. Conforms to AMS QQ-S-365D. Thickness is about 0.00002" - 0.0003."
Gold Plating provides good corrosion and tarnish resistance with excellent solderability. Default application specification is MIL-G-45204 and ASTM B488, CLASS 00, 0, OR 1. Thickness is about 0.00002" - 0.00005."
Provides uniform zinc coating which offers protection from corrosion, oxidation, and wear on irregular surfaces. Conforms to ASTM B633-15.
Ready to get started on your China CNC machining quote?