Teflon (PTFE) CNC Machining
Get instant quotes on custom Teflon parts with our Online Teflon (PFTE) CNC Machining Service. Free standard shipping on all US orders. ISO 9001:2015, ISO 13485 and AS9100D certified. ITAR registered.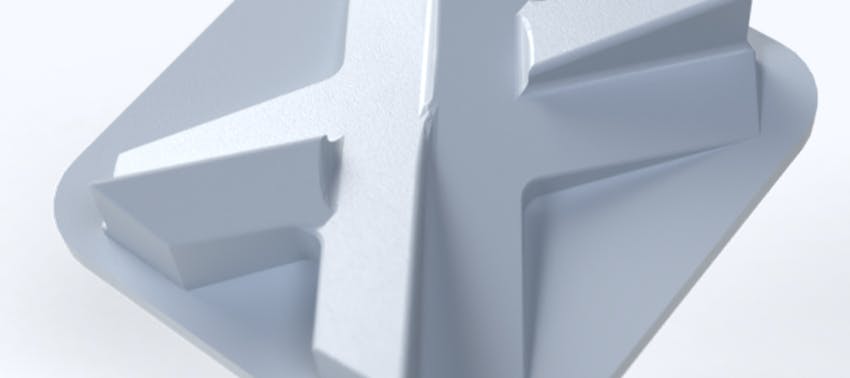 About PTFE-Teflon for CNC Machining
PTFE, or polytetrafluoroethylene, is a fluoropolymer-based thermoplastic made up entirely of carbon and fluorine atoms. It is commonly known by its DuPont trade name, Teflon. Teflon's temperature resistance properties are among the highest of all common engineering plastics. It's also exceptionally corrosion-resistant thanks to its fluoropolymer chemical makeup. CNC machining in PTFE-Teflon is CNC machining PTFE-Teflon is relatively easy due to its low strength and relative softness, though it may be difficult to maintain high levels of precision.
PTFE-Teflon is distinguished from most engineering plastics because of its very high melting point, low friction coefficient, and is chemically inert. These unusual properties have landed PTFE-Teflon coatings their well-known role in non-stick cookware and additional applications in the food and beverage, petrochemical, medical, and electrical components industries.
Generic PC (polycarbonate) at a Glance
| | |
| --- | --- |
| | Medical implants, pipe coatings for corrosive chemicals, electrical component insulation |
| | Food-safe, hydrophobic, high-temperature resistance, low friction coefficient |
| | Creates toxic fumes when overheated, poor abrasion resistance |
| | Lead time is generally a minimum of 3 days. However, this can increase depending on availability or if the parts are to be internationally manufactured. |
| | |
| | Machining tolerances of 0.010" (0.25 mm) are achievable. |
| | A minimum wall thickness of 0.03" (0.8 mm) is achievable. This can vary depending on the ratio of wall thickness to planar dimension. |
| | The maximum size of the part is determined by the machines available and the complexity of the part. |
Virgin PTFE-Teflon
Despite the material's use primarily as a coating, some medical implants are manufactured via CNC machining in PTFE-Teflon. Teflon is inert and therefore medical implants made from this material are not rejected by the body. Its low friction coefficient makes it ideal for sliding-contact components like bearings.
General PTFE-Teflon Properties
| Tensile Strength, Yield (MPa) | Elongation at Break (%) | Hardness (Shore D) | Heat Deflection Temperature (°C) | Melting Temperature (°C) |
| --- | --- | --- | --- | --- |
| Tensile Strength, Yield (MPa) | Elongation at Break (%) | Hardness (Shore D) | Heat Deflection Temperature (°C) | Melting Temperature (°C) |
Finishes
Teflon is highly resistant to coatings due to its nature as a non-stick surface. Teflon tends to leave burrs on machined edges, but Xometry automatically removes these before shipping the finished product. 
As Machined: It is best to leave the part in its machined state. 
Bead Blast: For a smoother finish and to remove irregularities, parts may be bead blasted for a uniform surface smoothness.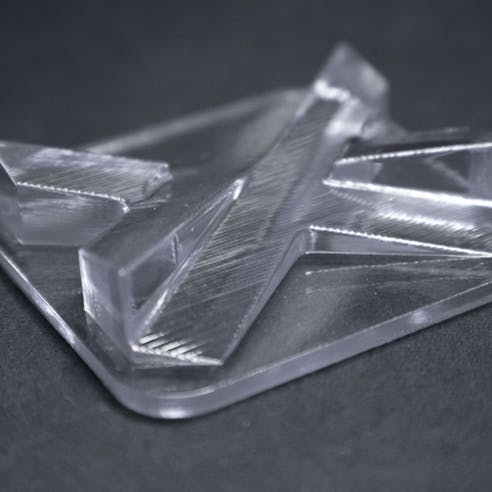 Cost-saving Design Tips
CNC machining in PTFE-Teflon can be challenging, especially if tight tolerances are required. As such, it is important to ensure that the machining process is as hassle-free and quick as possible.
Design features on the same axis planes: This will minimize the need for more costly 4- and 5-axis CNC machines.
Consistency is key: Keeping features such as internal corner radii and tapped holes consistent will also help save time and money on parts by reducing the need for tool changes. Find more design tips in our CNC Machining Design Guide.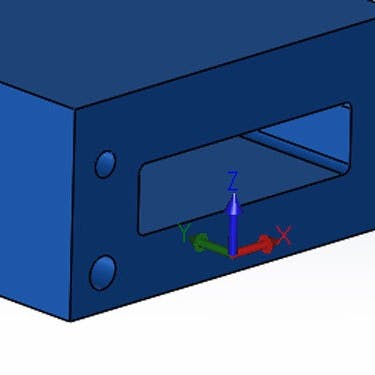 Need Teflon (PTFE) CNC Machined Parts?