PVC CNC Machining
Get instant quotes on custom CNC machined PVC parts with our Online CNC Machining Service. Make quick turn prototypes and production parts in days with free standard shipping on all US orders. ISO 9001:2015, ISO 13485 and AS9100D certified. ITAR registered.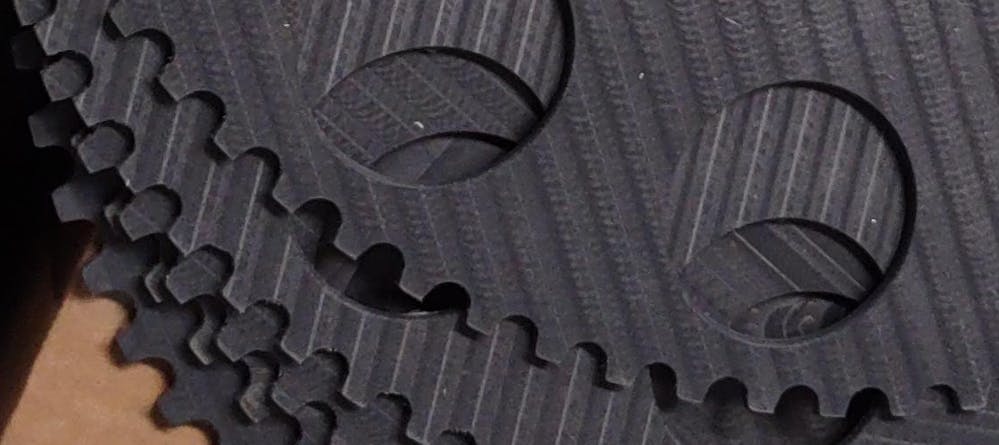 About PVC for CNC Machining
PVC is one of the most widely used engineering plastics. It generally comes in two forms: plasticized and unplasticized PVC. Unplasticized PVC is used in rigid parts like pipes and fittings. CNC machining in PVC is generally done with this rigid version of the material. Plasticized PVC is used in applications that require flexibility like cables or small tubes. The production of PVC uses fewer nonrenewable raw materials by volume than most other plastics, making it one of the greenest plastics available. CNC machining in PVC is similar to that of other engineering plastics, and thanks to its rigidity and hardness, it machines relatively easily.
PVC material, or polyvinyl chloride, is an engineering plastic with excellent ultraviolet (UV) resistance, insulating properties, and resistance to moisture ingress. It is a popular choice for piping and construction materials, as well as for the electrical, energy, and medical industries. You can select PVC as a material for CNC machining in the Xometry Instant Quoting Engine℠.
Rigid / Unplasticized PVC
Machining PVC results in low-cost parts that have excellent mechanical properties and come with the added benefit of being resistant to the elements. The material's moisture and UV resistance make it attractive for applications like piping and pipe fittings.
Rigid / Unplasticized PVC
| Tensile Strength, Yield (MPa) | Elongation at Break (%) | Hardness (Shore D) | Heat Deflection Temperature (°C) | Flammability Rating (UL 94 (1.5 mm)) | Color |
| --- | --- | --- | --- | --- | --- |
| Tensile Strength, Yield (MPa) | Elongation at Break (%) | Hardness (Shore D) | Heat Deflection Temperature (°C) | Flammability Rating (UL 94 (1.5 mm)) | Color |
Finishes
Unlike most other engineering plastics, PVC can be readily painted both for aesthetic purposes as well as to further increase its outdoor lifespan. It must also be noted that though its mechanical properties remain consistent, transparent PVC tends to discolor over time when exposed to the sun or other UV sources.
Painted: PVC can be painted as long as the paint does not contain solvents that attack polyvinyl chloride. Ensure that your paint has been formulated to work on PVC without degrading its mechanical properties.
As Machined: PVC is readily machined and produces a smooth, relatively shiny surface finish without the need for any additional operations.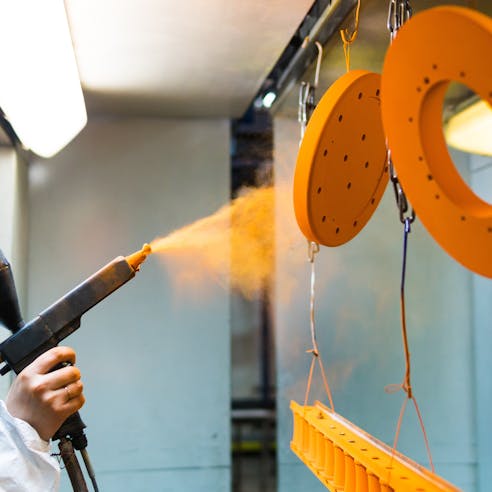 Cost-saving Design Tips
CNC machining in PVC produces lightweight and low-cost components. Nevertheless, the following tip can help minimize costs even further:
Subassemblies: PVC is available as sheet or bar stock in varying sizes. Plan on your design such that you can create components from these stock sizes and assemble them later into the final part. PVC glues are easy to obtain and can be used to cost-effectively create complex parts from multiple sub-assemblies.
CNC plastics follow the same design conventions as CNC machined metals, so use machining design best practices whenever possible.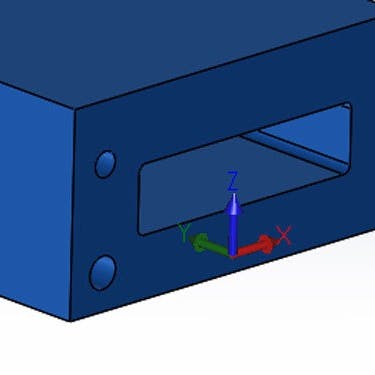 Need CNC Machined Parts in PVC?