UHMW-PE CNC Machining
Get instant quotes on custom UHMW-PE parts with our Online CNC Machining Service. Make quick turn prototypes and production parts in days with free standard shipping on all US orders. ISO 9001:2015, ISO 13485 and AS9100D certified. ITAR registered.
About UHMW-PE for CNC Machining
Ultra-high Molecular Weight Polyethylene, or UHMW Polyethylene and UHMW-PE for short, is a subset of HDPE (high-density polyethylene) compounds with some additional advantages. The material's extremely long polymer chains help improve its overall toughness. It has a friction coefficient comparable to Teflon, but with better abrasion resistance. CNC machining in UHMW-PE is similar to machining other engineered plastics.
UHMW-PE is an advanced engineering plastic with exceptional toughness, chemical resistance, and wear-resistance characteristics that are even better than steel. UHMW-PE is widely used in the automotive and marine industries. Its low porosity and chemical inertness also make it food-safe.
Generic UHMW-PE
UHMW machining produces tough and abrasion-resistant parts, making it ideal for applications that are exposed to impact loads and abrasive materials. Common applications include wear plates and seals. UHMW-PE is susceptible to creep and is not ideal for applications in which the parts are under continuous stress.
General Acrylic Properties
| Tensile Strength, Yield (MPa) | Elongation at Break (%) | Hardness (Shore D) | Heat Deflection Temperature (°C) | Melting Point (°C) |
| --- | --- | --- | --- | --- |
| Tensile Strength, Yield (MPa) | Elongation at Break (%) | Hardness (Shore D) | Heat Deflection Temperature (°C) | Melting Point (°C) |
Finishes
UHMW-PE's low friction coefficient makes it inherently resistant to coatings since the slick surface is difficult to bond to. While it is best to leave UHMW-PE in its machined state, Xometry can custom finish UHMW-PE with a variety of finishes.
As Machined: This results in a finish with some visible tool marks and surface roughness comparable to 125 uin Ra finish.
Annealing: UHMW-PE can be heated to a temperature that removes internal stresses from machining and therefore increases part performance.
Bead Blast: UHMW-PE can be bead-blasted to remove any irregularities as a result of the cutting process.
Powder Coat: This can be used to introduce a surface layer of color into a part.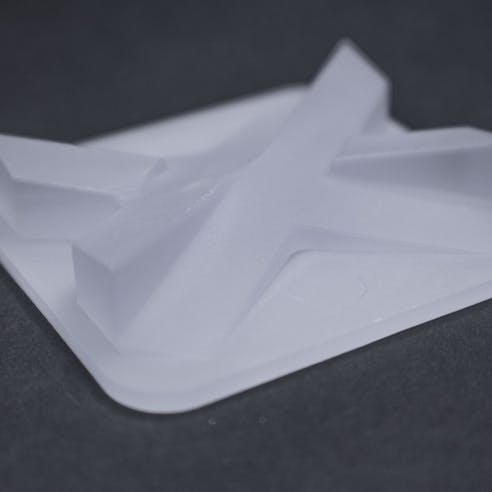 Cost-saving Design Tips
Machining UHMW Polyethylene produces lightweight and low-cost components. Listed below are some additional budget-preserving tips.
Sub-assemblies: UHMW-PE can be purchased as sheet or bar stock in varying sizes. It may be beneficial to design parts as separate components that can then be assembled into the final part. It must be noted that UHMW-PE does not work well with adhesives but can be welded.
Additional DFM best practices: These include designing consistent corner radii, designing for larger features instead of multiple smaller features, and using standard tolerances of +/- 0.010." More tips can be found in our CNC Machining Design Guide.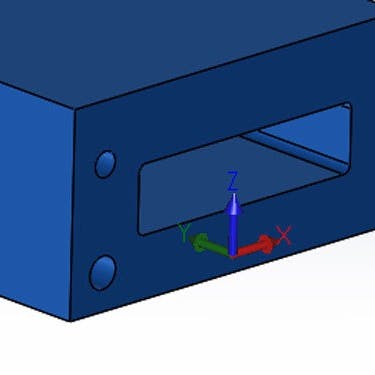 Need CNC Machined Parts in UHMW-PE?