Internal Grinding Services
High-quality Internal Grinding Services in Days Not Weeks | Free Standard Shipping on All US Orders | Subject to availability. Xometry doesn't guarantee that we can provide this service at any given time.
Internal grinding is the precision grinding method that uses a grinding wheel to achieve precise dimensions within internal features of parts such as: holes, bores, slots, tapers, and more. It works by means of a rotating grinding wheel mounted at the end of a spindle. Such machines grind the edges of internal features to remove material and create beautiful surface finishes. With the capacity to reach 0.001" tolerances and attractive surface finishes cheaply and effectively, internal grinding is often preferred over methods like reaming or honing. That gives internal grinding an edge in many industries including: automotive, aerospace, medical, machinery, and more.
Xometry offers internal grinding as a value-added, turnkey service to our primary manufacturing processes, including CNC, 3D printing, injection molding, casting, sheet cutting, etc. A product can be fully customized using the Xometry Instant Quoting Engine®. Xometry does not provide secondary processing or finishing to parts supplied by a third party, with few exceptions. Our manufacturing experience across a variety of industries, coupled with our extensive manufacturing network, ensures that your part will be fabricated to the highest standards, within lead times that will get your finished products to your customers on time.
Internal Grinding Process
Diligent planning is required for internal grinding to be successful and meet customer requirements. The process differs from other internal surface finishing processes like bore grinding and honing. Bore grinding gives you precise dimensions only in bores or cylindrical holes while honing is used for polishing or achieving exceptionally precise tolerances as small as 0.0001". By contrast, internal grinding heads are capable of tolerances of 0.001", making it most ideal for holes, slots, bores, tapers, and undercuts. Internal grinding is thus more versatile than bore grinding but typically serves a different purpose than honing. 
At Xometry, parameters like spindle rotational speed, workpiece rotational speed, and spindle feed speed are chosen during the planning stages. Additionally, the abrasive type and the grinding wheel size must be determined before grinding can begin. Thorough and elaborate planning at this stage will help ensure the internal features meet your exact requirements and will reduce the likelihood of defects. 
We perform a detailed inspection of the spindle, grinding wheel, and other equipment next. This will indicate any spindle imbalance, wear, and excessive dust in internal grinding tools and machinery before they can affect the parts. Detailed inspection of the grinding wheel, spindle, and associated tools prevents external factors from impacting the process. 
Once the process parameters are finalized and the grinding materials have been verified for use, we can begin grinding the part. Round parts may be fixed in a rotating chuck and rotate opposite the grinding wheel. Other parts are typically fixed onto a flat surface while the grinding wheel removes material from the part. Grinding can remove as little as 0.001" per pass and continues until your specified dimensions are attained. After the parts have been ground, a quality control check ensures that your surface finish and tolerance requirements are met.
Internal Grinding Materials
Internal grinding is compatible with a variety of: metals, ceramics, and plastics. The process's versatility in handling different materials is a major reason manufacturers choose it for their operations. Let's examine some of those materials in more detail: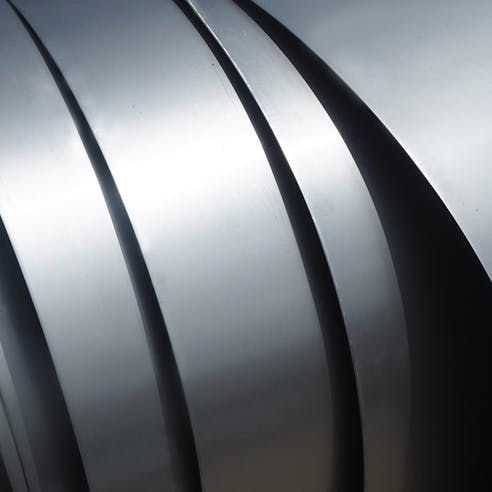 Metals
Precision-machined metals are important to many industries. Metal parts like hydraulic cylinders, bearing races, and jet engine components all benefit from internal grinding. Its versatility means the process can easily be applied to common metals such as steel, aluminum, titanium, and more to achieve both precise dimensions and aesthetically pleasing internal surfaces. Moreover, the process can be adapted for large or small parts, complex features, and varying production volumes.
Ceramics
Ceramics are made by heating and forming inorganic substances like: clay, zirconia, and alumina. Ceramics are well-known for being brittle but resistant to heat and corrosion. Internal grinding of ceramics demands close observation and planning to prevent the formation of cracks or chips in the material. Internal grinding can be used on consumer products like pots, cups, and mugs but also serves critical components in medical implants and medical diagnostic equipment.
Plastics
Internal grinding is also suitable for plastic parts. Plastics, while not as strong as metals, are valued for their minimal weight, versatility, flexibility, chemical resistance, and corrosion resistance. Like metals, they're used across numerous industries from food and beverage packaging to automotive and aerospace to electronics and consumer products. Internal grinding is used to satisfy stringent customer tolerance requirements in holes, bores, and other internal features.
Advantages of Internal Grinding
Internal grinding is employed in many different industries due to its ability to reliably and repeatedly produce precise internal dimensions in parts. The advantages of internal grinding are described in more detail below.
Precise Internal Features
Tight Tolerances
Improved Surface Finish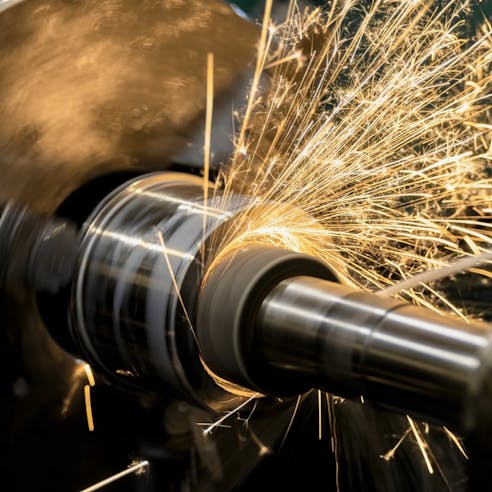 Precise Internal Features
The ability of internal grinding to produce precise internal features in parts stacks up well against other internal finishing processes like reaming or honing. While internal grinding cannot achieve dimensions as precise as honing, the process offers a favorable balance of precise tolerances (+0.001"), cost-effectiveness, and speed. Additionally, internal grinding can give you a high degree of concentricity and roundness in internal features. Such precise internal features are essential to the functionality and performance of many mechanical components.
Tight Tolerances
Tight tolerances are the norm when it comes to internal grinding. While it's not as precise as honing (which can achieve tolerances as small as +0.0001"), internal grinding is still popular for its ability to achieve tolerances of +0.001" — suitable for many applications across different industries.
Improved Surface Finish
Another key advantage of internal grinding is the process's ability to produce aesthetically pleasing surface finishes. The abrasive grinding process can impart many different sheens — from lustrous and reflective to textured and dull — upon its parts. Compared to as-machined surfaces, internally ground surfaces are more aesthetically pleasing.
In need of custom internal grinding services?
Disadvantages of Internal Grinding
Internal grinding is not without its disadvantages. The drawbacks of internal grinding are listed below:
Limited Internal Features
Complex Setup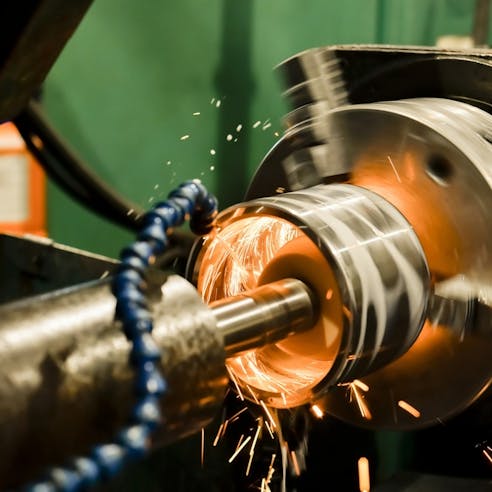 Limited Internal Features
Depending on the feature, internal grinding may not be able to achieve the most precise dimensions or finishes. This is because the size of the grinding wheel and the grinding machine's design can impede certain movements in exceptionally small features like pinholes for ejector pins. Moreover, parts with undercuts can also be hard to reach.
Complex Setup
Setup for internal grinding machines can be more complex and time-consuming than for external grinding processes like belt grinding or centerless grinding. Proper alignment of the spindle, grinding wheel, and workpiece are crucial to ensure accurate results. This setup process may require skilled operators. This has an impact on production efficiency.
Internal Grinding Applications and Industries Served
Internal grinding satisfies many different applications across a variety of industries. Listed below are some of the spaces where internal grinding finds use:
Manufacturing
Engineering
Aerospace
Automotive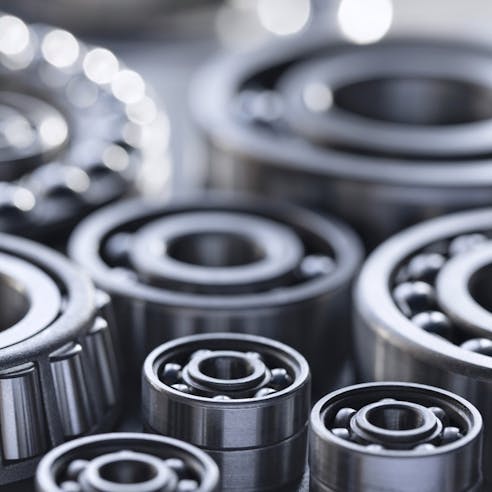 Manufacturing
Many different manufacturing sectors, from aerospace and automotive to agriculture and medicine, use internal grinding to attain precise dimensions in the internal features of parts. For instance, internal grinding is often used in the production of bearings and bearing races. In the medical manufacturing industry, internal grinding gives prosthetics and surgical instruments safe surfaces. In the machine tool industry, internal grinding can be used to achieve precise dimensions in collets and tool holders. It's an accessible process that can serve in almost any application in any manufacturing industry.
Engineering
Internal grinding is a common finishing process for precision-engineered parts and tools like: molds, dies, and custom gauges. From precise ejector-pin dimensions to precision couplings for motors, internal grinding is used in a variety of precision engineering applications and helps keep the parts running properly and efficiently.
Aerospace
The aerospace industry uses internal grinding to achieve precise dimensions in critical components like: hydraulic cylinders, turbine engine components, nozzles, oil tubes, compressors, and landing gear components. Precise internal dimensions and smooth surfaces in these parts are essential to the safe and efficient operation of aircraft.
Automotive
Internal grinding is ideal for automotive components such as: cylinder bores, connecting rod bearings, valve seats, and more. The process' capacity to attain precise dimensions and superb surface finishes helps ensure the optimal performance of automotive assemblies and vehicles.
Alternatives to Internal Grinding
There are a few alternatives to internal grinding that can achieve similar tolerances. A few are listed and described below:
External Grinding
Surface Grinding
Centerless Grinding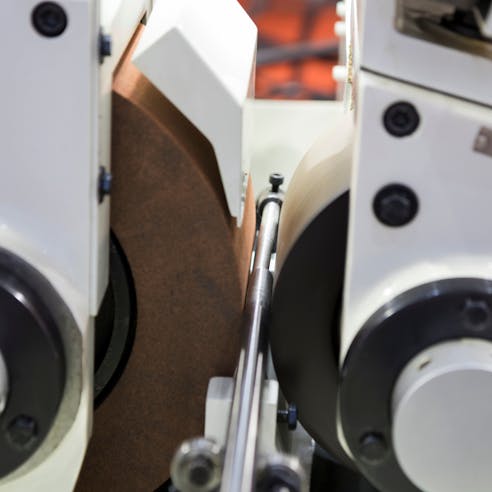 External Grinding
External grinding (also known as cylindrical grinding) of round workpieces operates with a rotating grinding wheel and workpiece which spin in opposite directions. As the workpiece rotates, the grinding wheel is moved toward the part to remove material. External grinding can be thought of as the opposite of internal grinding; it operates on a similar grinding-wheel principle, but the wheel itself is not designed for use inside tight spaces or drill holes. External or cylindrical grinding is great for creating rotationally symmetric parts and can sometimes be used to replace lathe operations even in hard materials.
Surface Grinding
Surface grinding encompasses a variety of grinding techniques but, in general, it utilizes a vertical- or horizontal-axis grinding machine to remove material from a part. As the most common style of grinding, it's best suited for flat external surfaces. The workpiece is fixed to a table while the grinding wheel rotates at a high speed and contacts the workpiece to remove material. The table can either rotate or translate along an axis while the grinding wheel rotates in a fixed position. Surface grinding is great for generating precise dimensions across broad surfaces or for machining precise dimensions in multiple small parts simultaneously.
Centerless Grinding
Centerless grinding employs both a primary grinding wheel and a secondary regulating wheel to precisely remove material. It is intended for the external surfaces of cylindrical workpieces. The workpiece is supported on a surface between the two wheels while the wheels rotate in the same direction. The force of the larger grinding wheel against the workpiece causes the workpiece to push against the regulating wheel and support while the regulating wheel controls the workpiece's rotational speed. Parts do not need to be fixed in place during the centerless grinding procedure. As a result, off-center grinding is not possible.
Why Choose Xometry for Internal Grinding Services?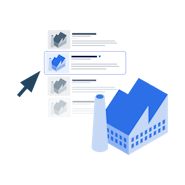 Endless Options
Choose from millions of possible combinations of materials, finishes, tolerances, markings, and certifications for your order.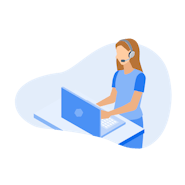 Easy to Use
Get started with our easy-to-use platform and let our experts take care of managing the project from locating the right manufacturing partner to delivery logistics.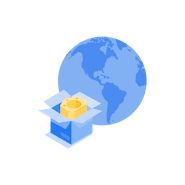 Vetted Network
We are ISO 9001:2015, ISO 13485, and AS9100D certified. Only the top shops that apply to become Suppliers make it through our qualification process.
Ready to use Xometry's internal grinding service?