Metal Bending Service
Instant Quotes and Cost-Effective, On-demand Fabrication | Free Standard Shipping on All US Orders
Bent Metal Parts: Instant Quotes, Parts in Days
Xometry's metal bending service provides instant quotes for simple and complex bending jobs. You can get an instant quote from a 3D CAD file or DXF file in our Instant Quoting Engine. We use electric and hydraulic press brakes to bend parts to your specifications, including tight tolerance parts. A range of post-processing options are available so you can get parts that are ready to use.
Our broad network of suppliers and expert engineering team can work on anything from small prototyping jobs to large-scale production manufacturing for thick metal plates.
Xometry also offers a waterjet cutting service, a laser cutting service and a plasma cutting service to cover all of your sheet metal fabrication needs.
Metal Bending Materials
Materials Available at Xometry:
| Aluminum | Copper | Steel |
| --- | --- | --- |
| Aluminum | Copper | Steel |
| Aluminum | Copper | Steel |
| Aluminum | Copper | Steel |
| Aluminum | Copper | Steel |
Additional materials are available upon request! Review more information about our materials here.
Minimal post-processing or treatment on parts is done.
The part surface is left with a smooth, matte appearance.
Anodized (Type II Or Type III)
Type II creates a corrosion-resistant finish. Parts can be anodized in different colors—clear, black, red, and gold are most common—and is usually associated with aluminum. Type III is thicker and creates a wear-resistant layer in addition to the corrosion resistance seen with Type II.
This is a process where powdered paint is sprayed onto a part which is then baked in an oven. This creates a strong, wear- and corrosion-resistant layer that is more durable than standard painting methods. A wide variety of colors are available to create the desired aesthetic.
Chem Film (Chromate Conversion Coating)
Provides corrosion resistance and good conductivity properties. Can be used as a base for paint. Can leave surface yellow/gold.
Don't see the finish you need? Submit an RFQ and we'll look into a finishing process for you.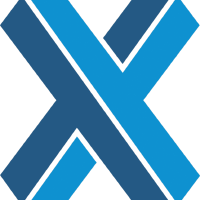 Ready to get started on your metal bending quote?
Advantages of Metal Bending With Xometry
The lack of visible weldments makes for a smooth, clean finish.
Using bent parts instead of welded parts makes parts more accurate due to the elimination of human error.
You can get the same outcome with fewer pieces vs. an approach that relies on welding parts together.
Metal Bending General Tolerances
Description
General Tolerance

Description

General Tolerance

For features of size (Length, width, diameter) and location (position, concentricity, symmetry) +/- 0.030" is typical. Material length and thickness may affect tolerances.

Description

General Tolerance

Thickness tolerances are determined by the material blank.

Description

Minimum Recommend Part Size

General Tolerance

Description

General Tolerance

2X material thickness with a minimum of 0.125"

Description

General Tolerance

Description

General Tolerance

Waterjet parts will have a vertical striation on the edges and may show a slight taper.
Please check out Xometry's Manufacturing Standards for more information on tolerances per process. Unless we have agreed to other tolerances in your Quote, we will work to achieve and hold the tolerances noted.
Why Choose Xometry for Metal Bending?
Endless Options
Choose from millions of possible combinations of materials, finishes, tolerances, markings, and certifications for your order.
Easy to Use
Get your bent metal parts delivered right to your door without the hassle of sourcing, project management, logistics, or shipping.
Vetted Network
We are ISO 9001:2015 certified and AS9100D compliant.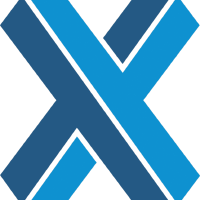 Download the sheet metal guide