Fused Deposition Modeling (FDM)
Prototypes and production parts in as fast as 1 day. Free shipping on all orders.
Fused Deposition Modeling (FDM) is a 3D printing technology widely known for its speed, accuracy, and competitive cost. An FDM machine precisely extrudes melted plastic filament to create a part. Parts are very rigid, especially compared to Selective Laser Sintering (SLS), and can be lightweighted through multiple infill options.
Xometry's Fused Deposition Modeling 3D printing service offers large build volumes up to 24″ x 36″ x 36″, a variety of colors, and a diverse selection of production-grade thermoplastics — from ABS / ASA to Polycarbonate to Ultem. Our FDM prices are competitive and our lead times are often as fast as one day.
For engineers who are heavy users of industrial 3D printing services, we designed a subscription service to stretch your budget. Learn more at 3D Printing Pro Membership.
Precision
We use the most advanced industrial FDM 3D printers designed to meet tolerances of +/- 0.004" or +/- 0.002" per inch, whichever is greater.
Strength
FDM printed parts are available in a variety of high-performance plastics for applications that require resistance to the elements.
Large Build
Xometry can produce FDM parts with large build volumes up to 24″ x 36″ x 36″
Rapid Turnaround
FDM parts do not require tooling which reduces the manufacturing lead time from weeks to days, allowing for faster innovation and speed to market.
Complex Geometry
Geometries that are too complex or costly for CNC machining can be printed easily, allowing you to add complexity without additional cost.
Part Production
FDM is capable of producing end-use parts on-demand, increasing throughput and helping you get to market faster.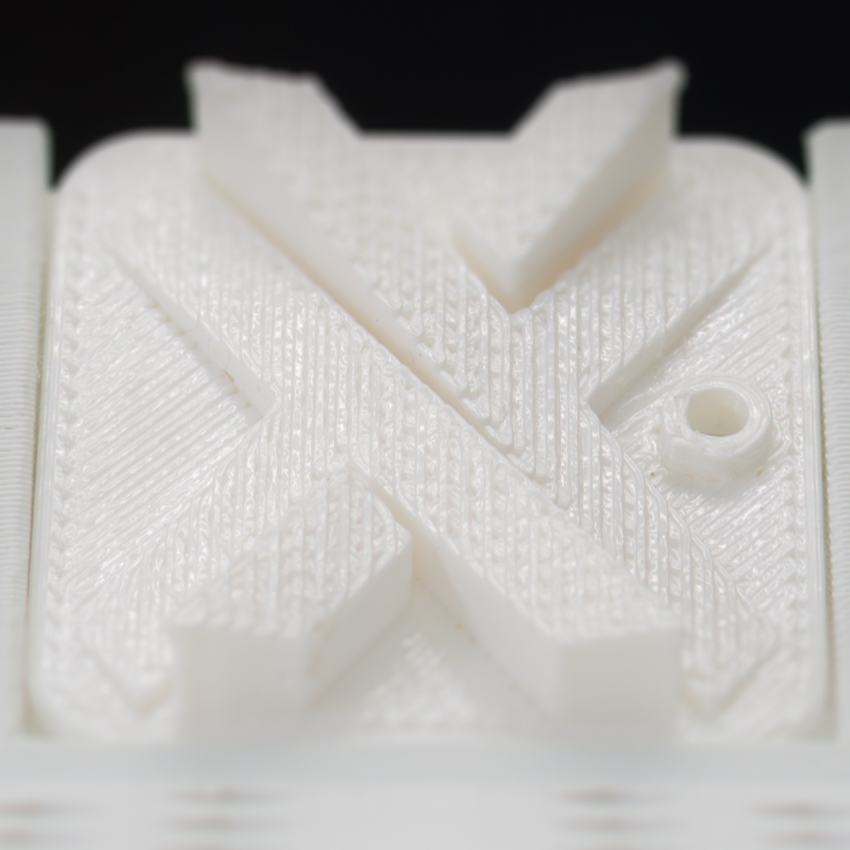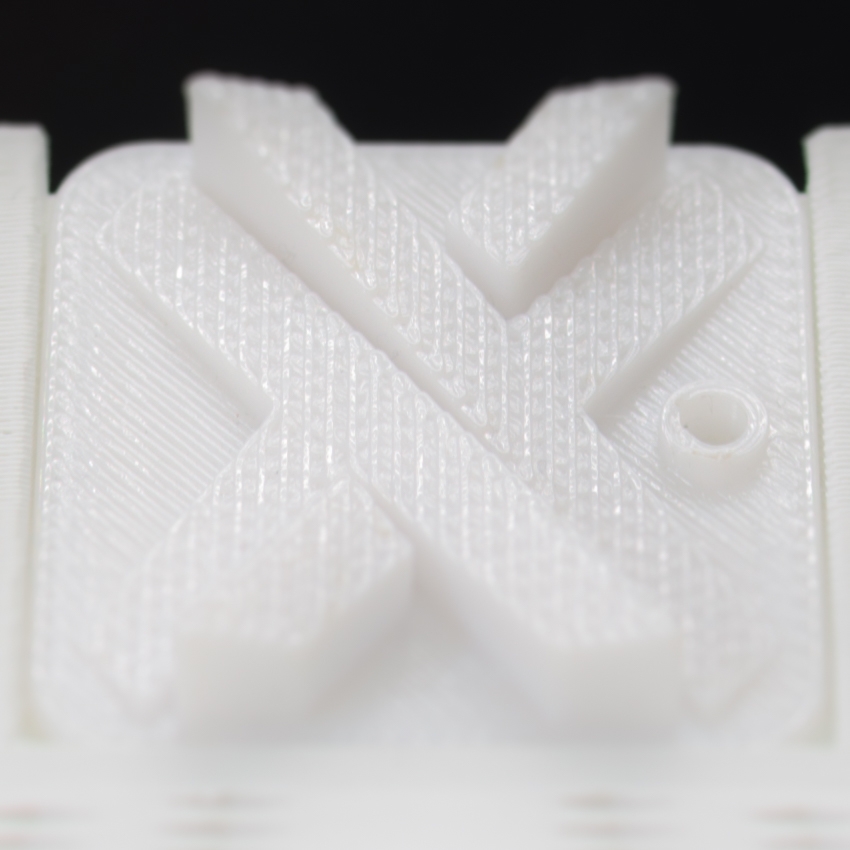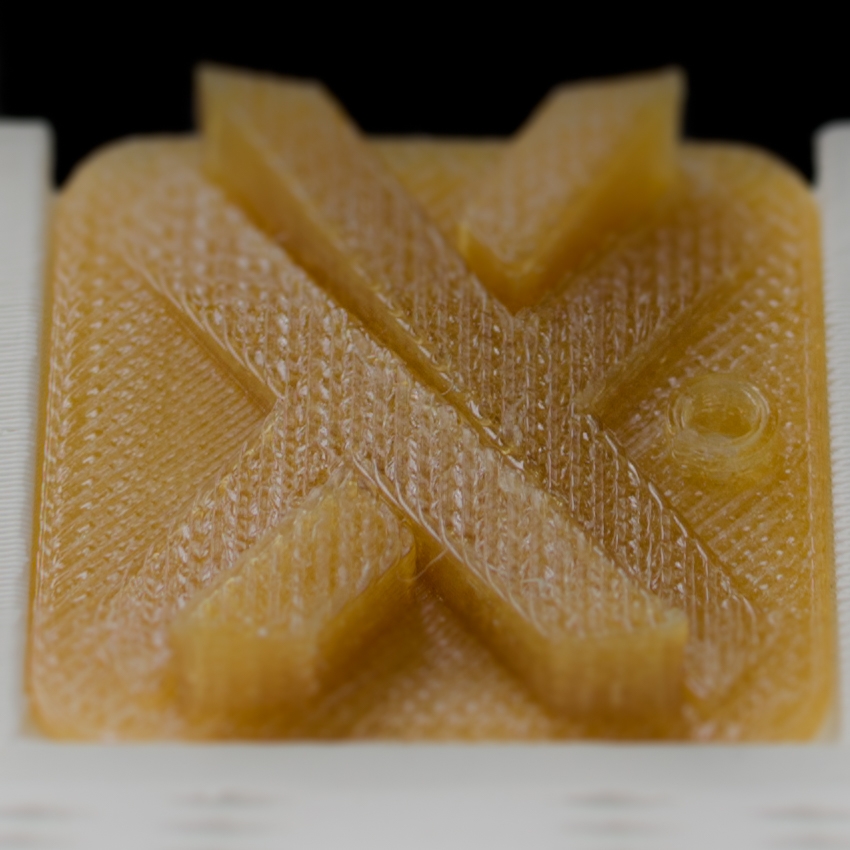 Standard
FDM parts are built with support material that is removed during post-processing. The part surfaces are left with fine layer lines.
Additional Finishes
Xometry can provide additional processing (i.e. painting or sanding) to meet your needs. For examples of our additional finishes, please refer to the FDM section of our photo gallery.
Concept Models
The speed and versatility of FDM lets engineers create physical snapshots of their designs.
Rapid Prototyping
FDM can be used to create durable prototypes that withstand thermal, chemical, and mechanical stress.
Manufacturing Tools
High-performance materials make FDM ideal for producing jigs, fixtures, and production tooling.
How Fused Deposition Modeling Works
With FDM, a spool of the chosen feedstock is introduced to a typical fused deposition modeling system via an extruder, which regulates the feed movement of the polymer to the heater where it melts. This molten polymer is extruded through a nozzle and deposited onto the print bed, also known as the build platform. The extruder, heater, and nozzle are all contained in a printhead which is attached to a gantry above the flat build platform. This is designed to offer relatively high freedom of motion in the X and Y axes as the material is deposited.

The fused deposition modeling system uses innovative printer software to separate a 3D computer-aided design (CAD) file into individual slices, or cross-sections. Each slice in the file is converted into machine code, which essentially uses the Cartesian coordinate system to determine the path the printer head must follow across the X and Y axes to deposit the first layer of material onto the build platform. Once the bottom layer is complete, the build platform descends by a small amount – relative to the deposited layer thickness – and the printhead repeats the process to deposit the second layer. This procedure is repeated in sequential layers until the part is finished.
Many industrial FDM systems have a two-nozzle system which can selectively extrude sacrificial support structures as they part prints. Depending on the feedstock, this support may be soluble in a sodium hydroxide (NaOH) bath, leaving only the printed part after processing. The support structure can also be removed manually without damaging the printed part.
The benefits of this technique are manifold, particularly when it comes to the development of concept models and rapid prototypes for research and design (R&D) processes.
Types of Fused Deposition Modeling Printers
FDM machines can be divided into two overall categories: industrial printers and desktop printers. Each type of FDM printer has unique advantages and drawbacks.
Industrial FDM Printers
Industrial FDM printers provide greater production capabilities than their desktop counterparts with higher print accuracy and larger build volumes. Industrial FDM printers are also capable of printing in a wider variety of materials, such as engineering plastics with high impact strength, biocompatibility, flexibility, and more. Though industrial FDM printers are expensive, they require little maintenance apart from initial setup, which makes them a cost-effective solution for rapid prototyping and small batch production runs.
Desktop FDM Machines
Desktop FDM printers are much less expensive than industrial FDM printers, but have smaller build volumes and lack the production capabilities that make industrial FDM printers so cost-effective for small batch production rapid prototyping. Though some desktop printers can print in a variety of engineering grade materials, the most common plastics are PLA and ABS which are easier to work with and reduce the wear on the print nozzle. Desktop FDM printers also tend to require regular calibration and user maintenance to maintain print accuracy and quality.
Benefits of Fused Deposition Modeling
FDM is a cost-effective additive manufacturing process, especially for rapid prototyping or low-volume production. Since FDM prints require little post-processing and use more readily available materials, leads times from quote to print and delivery are fast.
The Benefits of Working With Xometry For Fused Deposition Modeling
When ordering through Xometry, you get the benefits of Industrial 3D Printing without the costs associated with buying and maintaining entire machines. Combined with our Instant Quoting Engine, our online 3D Printing service can turn around your FDM parts in as little as 1 day.
Additionally, Xometry's FDM solution offers large build volumes, a variety of colors, and a diverse selection of production-grade thermoplastics — from ABS to Polycarbonate to Ultem. Our full list of plastic material capabilities is constantly being expanded and updated to fit your unique manufacturing needs.
If you would like any more information about our unique capabilities, please do not hesitate to contact a member of the Xometry team directly at 240-252-1138 or support@xometry.com.

Xometry's FDM Manufacturing Specifications
Build Envelope:

16 x 14 x 16 in (406 x 355 x 406 mm) = .010" layers -OR-
36 x 24 x 36 in. (914 x 609 x 914 mm) = .013" layers
Standard layer thickness:
Max Part Dimension < 16"(406mm) = .010" (0.254mm) thick layers
Max Part Dimension > 16"(406mm) = .013" (0.330mm) thick layers
Minimum recommended feature size:
.010" layers = .040"(1 mm)
.013" layers = .060"(1.5mm)
Tolerance:
+/- 0.004" for the first inch is typical, plus +/- 0.002" for every inch thereafter.
Guaranteed tolerances may be possible with a manual quote review, and must be approved on a case-by-case basis.
Why Use Fused Deposition Modeling?
Fused deposition modeling (FDM) is among the most easily accessible and recognizable additive manufacturing technologies worldwide. Available to both 3D printing hobbyists and large-volume manufacturers alike, it is known for its speed and precision in generating three-dimensional polymeric structures using a choice of feedstock materials. The range of filaments available for fused deposition modeling include:

Acrylonitrile butadiene styrene (ABS-M30, ABS-M30i, ABSi)
Acrylonitrile styrene acrylate (ASA)
Polycarbonates (PC, PC-ABS and PC-ISO)
High-performance plastics (PPSF, Ultem 1010, Ultem 9085, and Nylon-12)
Industries that use FDM
Many industries benefit from FDM 3D Printing and its rapid prototyping capacity including aerospace and defense, consumer products, industrial engineering, automotive, and medical.
Learn more about our other capabilities