Guide to Quoting Medical Parts With Xometry
Guide to Quoting Medical Parts With Xometry
Trusted by Over 86% of the Fortune 500 Medical Products and Equipment Companies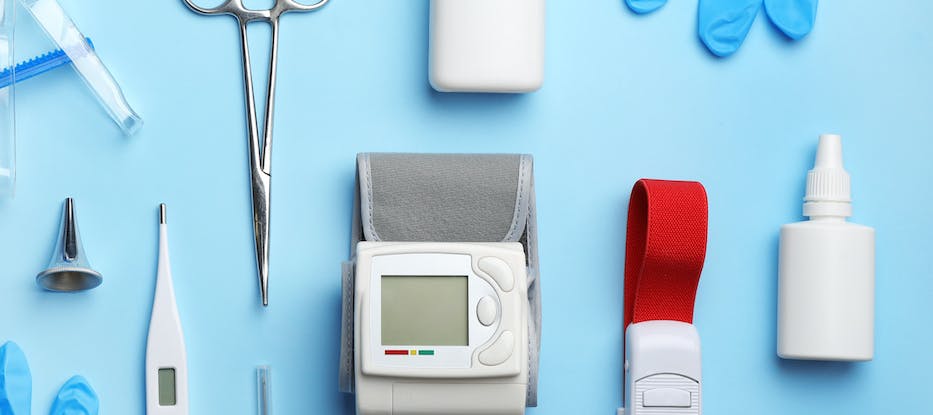 Manufacturing Medical Parts Through Xometry
Xometry is ISO 13485:2016 certified to provide medical device components and subassemblies custom manufacturing services. We can accommodate various qualifications and standards to ensure product quality. These include, but are not limited to, first article inspections, custom sampling plans, PPAP, material traceability, and production control plans.
In the medical industry, medical devices are an instrument, apparatus, implement, machine, appliance, implant, reagent for in vitro use, software, material, or other similar or related article, intended by the manufacturer to be used, alone or in combination, for human beings, for one or more specific medical purpose(s).
To ensure all requirements are captured and accurately reflected in your quote, we must manually review quotes for medical device parts and assemblies.
The best way to request Medical Parts using Xometry:
Please follow these steps to the best of your ability. Need help? Contact us at support@xometry.com or reach out to your Xometry account representative!
Upload your 3D CAD file(s) to our Xometry Instant Quoting Engine℠ as you would normally do for a quote.
Specify as much as you can by clicking "Modify Part" on the part line item.
Ensure a technical drawing is attached, as well as any inspection templates (if applicable).
Select "Custom Inspection" for unlisted inspection options such as PPAP, IQ/OQ/PQ, cleanrooms and custom sampling plans.
In the upper left-hand corner of the quote summary, click "Add Certifications" and check any appropriate requirements such as C of C and Material Certifications.
If the quote has moved to "Manual Quote Required," please submit the manual quote.
If the quote is still in an auto-quoted state, please contact your Xometry account representative or support@xometry.com with a message for us to finalize the quote for your medical device components.
A representative will reach out to ensure we have all the details and requirements for making your project successful.
What will our Xometry experts look for on your Medical Parts quote?
Qualification and inspection requirements, such as ISO 13485, sampling plans, production control plans, etc.
Custom material requirements or customer-supplied materials.
Cleanroom requirements.
The level of acceptable traceability.
Assembly requirements.
Is this a prototype or research part that is intended for medical use in production?
Please let us know if any notes are not applicable to the drawing like secondary inspections and documentation.
Please advise of any other exceptions allowable for material, features, dimensions, or finishes.
Please clarify if any cleaning specifications are required for non-production parts.
Have any Questions?
Contact Xometry Support or your dedicated account representative. We are happy to get technical experts on the line to guide your project to successful completion!
Trusted by Medical Engineers and Designers at Over 86% of the Fortune 500 Medical Products and Equipment Companies
When it comes to medical products and equipment, meeting timelines and maintaining quality is crucial. Xometry's robust manufacturing network and project managers enable the speed and stability companies need to execute at the highest level. That is why many turn to Xometry when developing new products that improve lives, further important research, ramp up production of PPE when the world needs it most, and more.
Medical device manufacturers
Healthcare providers
Life sciences
Biotechnology corporations
Pharmaceutical companies
Diagnostics equipment manufacturers
Surgical and medical instrument manufacturers
Surgical appliance manufacturers and suppliers
Hospital operators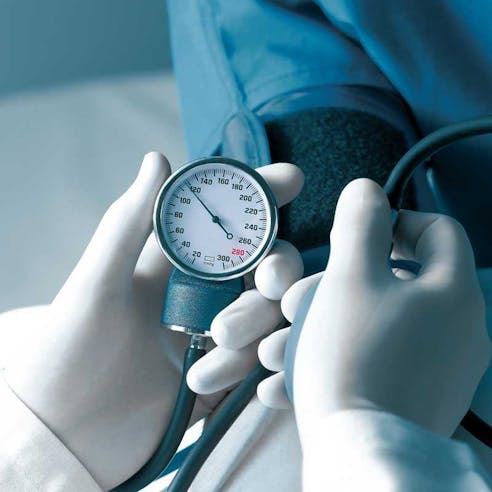 Medical Device & Hardware Applications
Below is a list containing just a few examples of devices and applications our customers have worked with us on:
Ventilator parts
Models for clinical training and surgical planning
Highly variable, low-volume production runs with high-precision tolerances
Custom tooling brackets and chassis for medical manufacturing
Rapid prototyping of medical devices using additive and CNC manufacturing
Pharmaceutical manufacturing line components
High volume production of medical components via Injection Molding.
Custom fixturing
Personal protective equipment (PPE)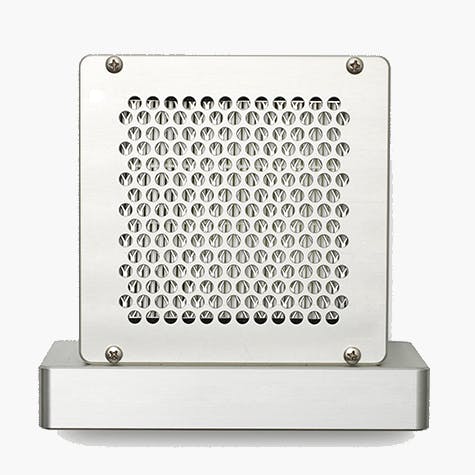 Medical Manufacturing Capabilities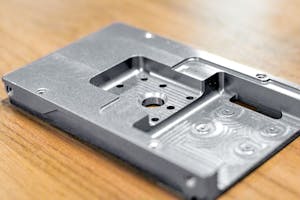 Custom Online CNC Machining Services
Get instant quotes on custom metal and plastic machined parts with our Online CNC Machining Service. Make quick turn prototypes and production parts in days with free standard shipping on all US orders. ISO 9001:2015, ISO 13485 and AS9100D certified. ITAR registered.
Custom Online CNC Machining Services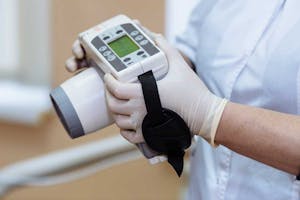 Medical Injection Molding Service
High-quality Injection Molded Parts Including ISO 13485 Certified Medical Device Manufacturing | $500 off Your First Mold.
Medical Injection Molding Service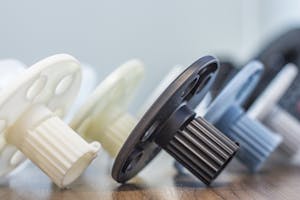 Custom Online 3D Printing Service
Get instant online quotes on parts in over 80 metal and plastic materials. Order 3D Printed items and get Free Shipping on all US orders. ISO 9001:2015, ISO 13485 and AS9100D certified.
Custom Online 3D Printing Service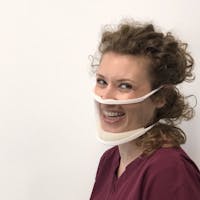 Case Study: Xometry's Supply Chain Solutions Help ClearMask Assemble and Distribute Millions of Masks
"One of the main project challenges at the Molecular Cancer Imaging Center Institute of Harvard Medical School and Brigham & Women's Hospital at the Department of Nuclear Medicine is to develop novel compounds on novel synthesizer modules used in cancer research. Xometry has been a great resource for generating these amazing 3D parts to make the impossible possible. Thank you, guys!"
Erol Bars
MCIF/DFCI/BWH/Isolab Technology LLC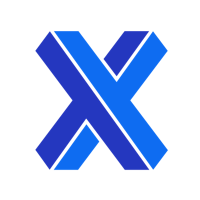 Download our expert design guides to access tips and resources