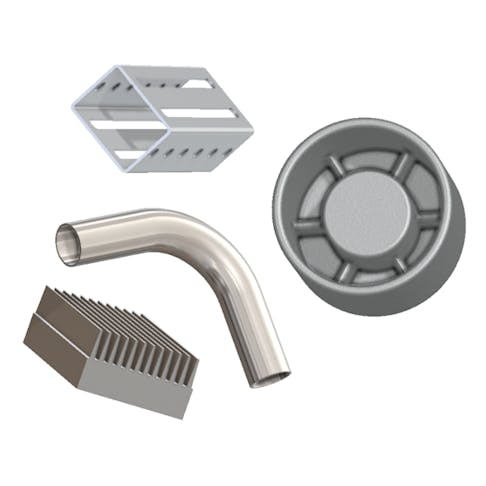 Product Update : 5 New Processes Added to the Xometry Quoting Engine
The process menu of the Xometry Quoting Engine has been expanded with the addition of five new processes : Die Casting, Metal Extrusion, Metal Stamping, Laser Tube Cutting, and Tube Bending.

By Joel Schadegg
July 5, 2022
 3 min read
Die Casting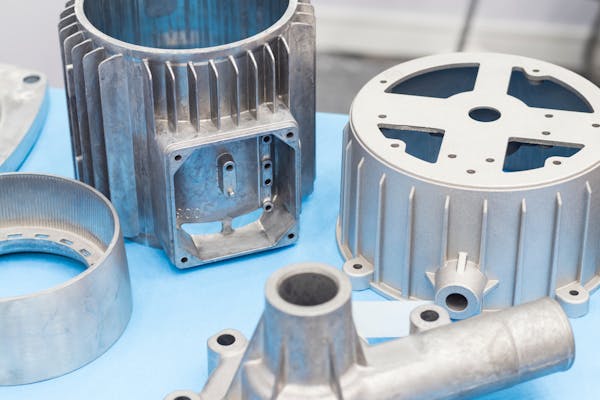 Die casting is the manufacturing process of choice when producing high volumes of relatively complex metal parts and is widely used due to its versatility, reliability, and accuracy. Die casting eliminates all or most secondary operations needed to make a metal part; however, post-machining is common to meet tighter critical-to-function tolerances.
Die casting works by injecting molten metal into a die cavity, which takes the shape of the part and hardens into place before removal. Depending on the project scope, die casting can be low- or high-pressure, using a ladle or plunger to deposit metal. Die casting can produce highly complex, tight-tolerance parts in a repeatable manner at very high production volumes.
Learn more by visiting our Die Casting Services page.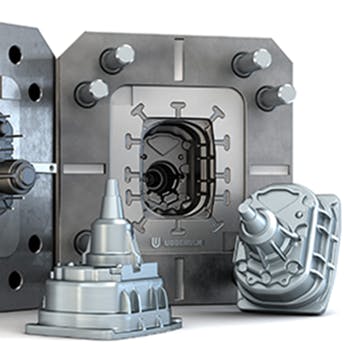 See Our Die Casting Design Tips
Metal Extrusion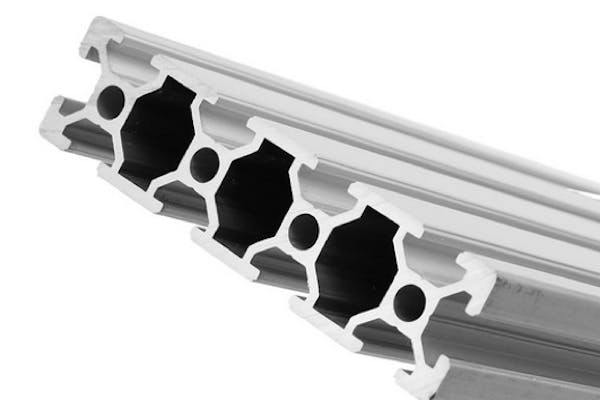 Metal extrusion is the manufacturing process of choice when producing high volumes of material with a constant cross-section. With the extrusion process, metal material is forced through the shaped opening of a die using high pressure, resulting in an extruded profile. These profiles range from simple shapes like round or rectangular tubes, U- or H-channels, or more complex profiles with multiple internal hollows and external features, such as 80/20 and T-slot framing bar.
Learn more by visiting our Metal Extrusion Services page.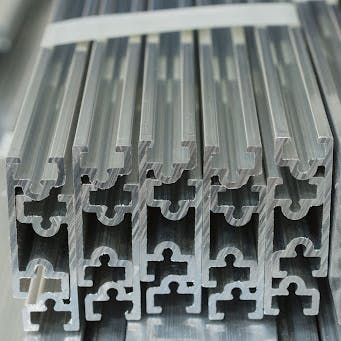 Metal Extrusion Design Mistakes to Avoid
Metal Stamping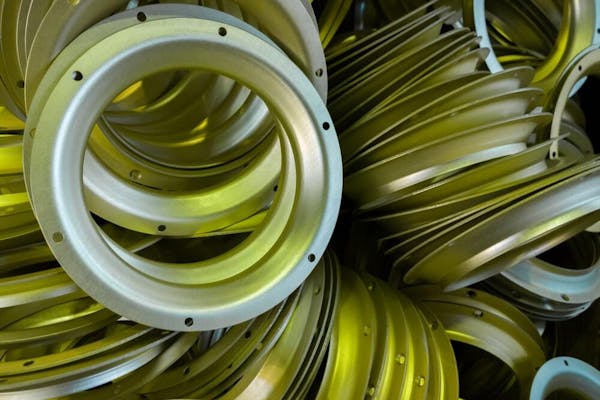 Metal stamping is a manufacturing process in which coils or flat sheets of material are formed into specific shapes. Stamping encompasses multiple forming techniques such as blanking, punching, embossing, and progressive die stamping, to mention just a few. Parts use either a combination of these techniques or independently, depending on the piece's complexity.
Metal stamping is an excellent way to mass-produce various complex parts, from car door panels and gears to small electrical components used in phones and computers.
Learn more by visiting our Metal Stamping Services page.
Laser Tube Cutting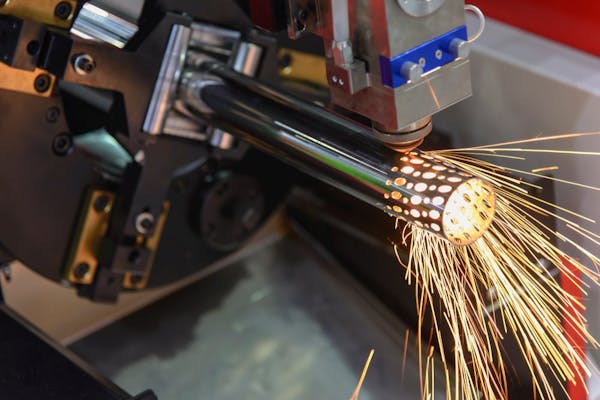 Laser tube cutting is the process by which tube stock material is selectively cut to form various shapes, holes, designs, and/or channels using a controllable precision laser. The stock material (tube/pipe) is held in a controllable lathe, where the tube will rotate in line with the design specifications as the laser makes cuts. Laser tube cutting can create through-holes of any shape as small as the wall thickness of the material, and is also often used to cut channels that allow for easy bending and welding of the tube for angled tubing. 
Learn more by visiting our Laser Tube Cutting Services page.
Tube Bending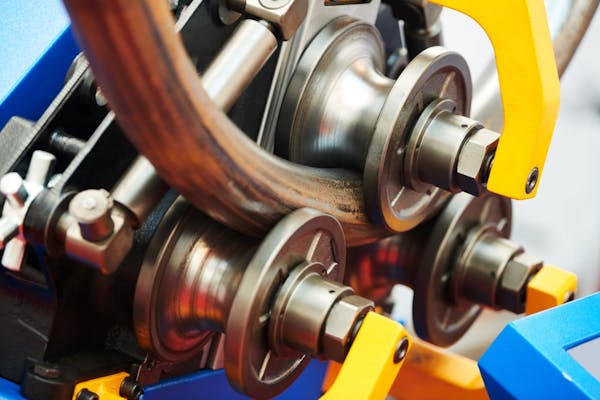 Tube bending consists of a series of manufacturing processes that alter the shape of a pipe or tube to create the desired geometry or features that meet specific requirements. In the process, tube stock is loaded into a bending machine which uses mechanical forces to push the tube against dies and rollers that cause the tube to conform to a shape. Tubes can be bent two-dimensionally where the openings remain on the same plane or in three dimensions where they sit on different planes.
Learn more by visiting our Tube Bending Services page.

Joel Schadegg
Hey, I'm Joel and I'll be your guide for everything Xometry! From my time as an Additive Technician in our 3D printing facility to operating a team of case managers as a Business Unit Manager, I have made it my personal mission to help customers like you you get the most out of the Xometry Experience. Now, as a Technical Writer, I am here to help you by providing expert advice to help you excel and achieve success on your projects.