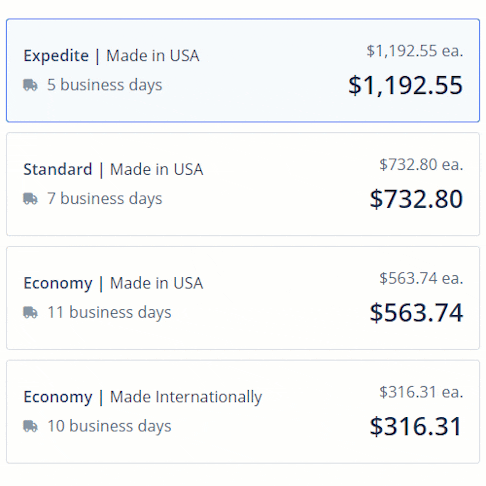 Understanding Xometry's Lead Time Options
Expedite, standard, economy? Domestic vs. international? Keep reading to understand the differences between Xometry's lead-time options so you can choose the right one for your project!

 3 min read
At Xometry, we understand not every project has the same requirements; some need to be made as soon as possible, while others have time to spare. That's why we strive to provide customers with as many options to choose from so they can strike the perfect balance between saving on costs and getting their parts delivered on time. In the sections below, we will provide an overview of our lead-time options so you can understand which is more suitable for your own orders.

Our goal is to provide as much flexibility as possible; however, please note that lead time options may not be available for certain manufacturing processes and are subject to change.
Domestic Manufacturing Options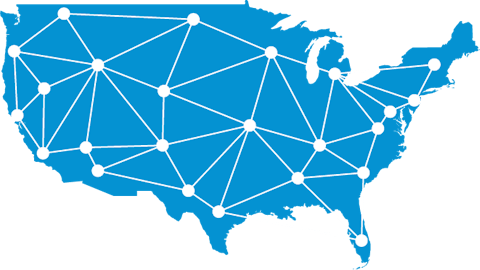 The majority of our lead time options fall within our domestic category. Domestic production ensures that your parts are manufactured within the country. This does not automatically guarantee the material will be of domestic origin, so if that is required, be sure to select "Domestic Compliant Material Cert" under the material certification options when configuring your quote. We have up to three domestic lead time choices:
Expedite
Our expedited option will provide you with the fastest lead time when you need your parts as quickly as possible. Expedited orders receive prioritization in all aspects of order fulfillment. However, expediting comes at a higher cost, and ground shipping is unavailable for this tier.
Standard
Our standard option is a good balance of cost and time. Compared to expediting, the pricing can be significantly lower for a slightly longer lead time. Standard orders may also qualify for free shipping options on CNC, sheet metal, or 3D-printed orders.
Economy
If your project's timeline isn't urgent, our domestic economy tier is a great way to reduce the overall cost. If you want or need your parts made domestically, check the country of origin, as shown in the image below. Economy orders may be eligible for free ground shipping.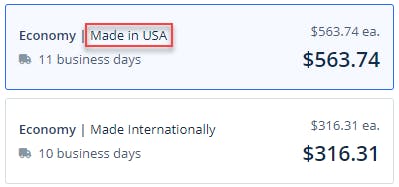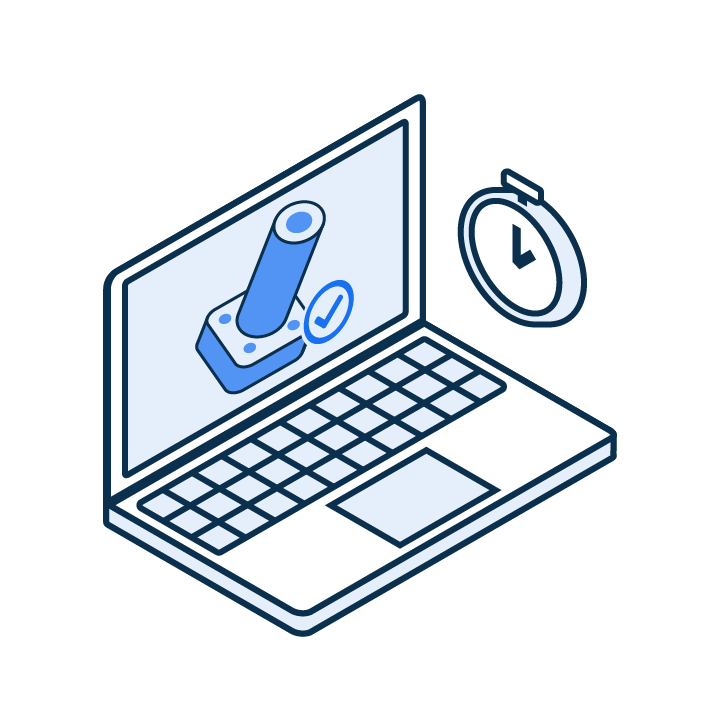 Need A Quote for Custom Parts?
International Production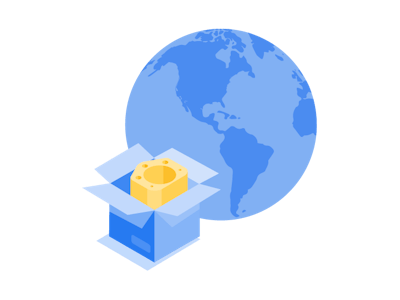 In addition to domestic options, we also offer an international economy lead time. Choosing to have your parts made internationally typically gets you the lowest possible pricing but longer delivery windows. Note that this choice won't be available for orders which require ITAR restrictions.
International orders may also be subject to additional fees related to duties and taxes. To ensure you are not charged incorrectly and to prevent shipment delays at customs, it's vital to supply HTS codes that correctly classify your parts. See our HTS codes article if you would like to learn more about them.
Free Shipping Options Available

Joel S.
Hey, I'm Joel and I'll be your guide for everything Xometry! From my time as an Additive Technician in our 3D printing facility to operating a team of case managers as a Business Unit Manager, I have made it my personal mission to help customers like you you get the most out of the Xometry Experience. Now, as a Technical Writer, I am here to help you by providing expert advice to help you excel and achieve success on your projects.