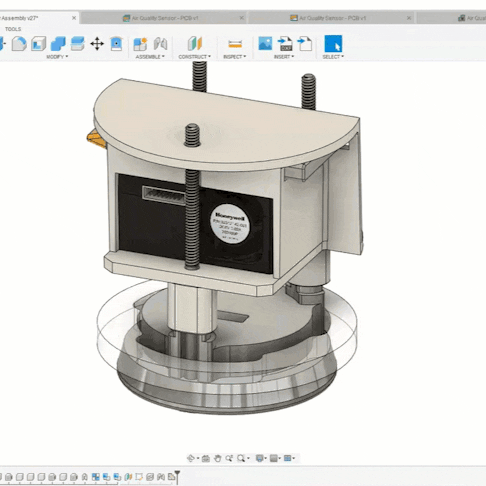 On-Demand Webinar: Bring Your Ideas to Life with Custom Manufacturing on Demand
In this webinar collaboration between Xometry and Autodesk Fusion 360, we will walk you through designing a product and getting through the prototyping phase.

By Greg Paulsen
November 2, 2020
 2 min read
What You'll Get from this Autodesk and Xometry Webinar
In this webinar, you'll see and experience:
How to leverage manufacturing-on-demand for your product development and custom parts.
We will take you through a manufacturing on demand consumer electronics example project.
How to design both a PCB (E-CAD) and an enclosure (M-CAD) in Fusion 360.
How to send your designs off to Xometry to quickly gather design feedback and 3D print or CNC machine your designs. Design is an iterative process, so we will go through multiple rounds of prototypes and re-designs before the product is ready for production.
Speaker Biographies
Greg Paulsen leads the Applications Engineering team at Xometry, working directly with customers on special case projects that require attention on material selection, design-for-manufacturing, or technical engineering resources. With over a decade of experience, he has worked on thousands of manufacturing projects using machining, injection molding, and a variety of additive manufacturing (3D printing) methods. Greg also plays a vital role in vetting new technologies and materials to add to Xometry's manufacturing portfolio both for the instant quoting engine and their expanding marketplace.
Jason Lichtman is a Sr. Technical Specialist for Fusion 360 at Autodesk. Jason has a B.S. & M.S. in mechanical engineering and is a seasoned product design engineering professional. He has 10+ years of experience taking ideas and turning them into industry-leading mass production products for well-known brands. 

Greg Paulsen
They call me the Director of Application Engineering at Xometry. This means I not only get to produce great design-for-manufacturing content, but also consult on a variety of custom manufacturing projects using CNC machining, additive manufacturing, sheet metal, urethane casting, and injection molding. If you have a question, I'm your guy.