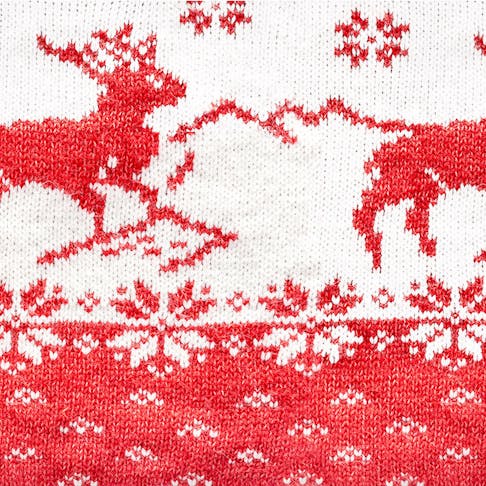 Xometry Holiday Spirit - Ugly Sweater Edition
Our Gaithersburg and Bethesda, MD, teams had a blast competing with their best ugly sweaters!

By Team Xometry
October 8, 2020
 1 min read
This week, our Xometry offices held their annual ugly sweater contests and our team members did not hold back!
We introduced the idea as an open-ended challenge for everyone to bring their A-game with the ugliest sweater they could find. Little did we know how fierce the competition would become!
Everyone put in an amazing effort:
And the Winner is...
But there could only be one winner. Our 'secret' judge Amanda walked around the office looking at the variety of sweater styles and colors. She chose her winner based on overall sweater appearance but also the "funniest sweater out of the bunch!"
After much deliberation, it was decided that Jason from our Gaithersburg office wins!
"Jason's sweater made me laugh out loud. It was pretty funny seeing a big tough guy wearing a huge puff ball kitten sweater." Jason's efforts won him a gift card and the respect of the entire office for his purr-fect attire.
Ben and Sean's conjoined twin sweater was double the fun.
Our team had a great time expressing creativity and competitive spirit before the holidays. Our incredible team member Ryan even put together this fun holiday song, Xometry style!
Interested in joining our team? We're hiring! Check out our careers page for all open positions.
Happy holidays from all of us at Xometry!

Team Xometry
This article was written by various Xometry contributors. Xometry is a leading resource on manufacturing with CNC machining, sheet metal fabrication, 3D printing, injection molding, urethane casting, and more.