Case Study Summary: Xometry Built NASA's Air Purification Units
Learn why NASA engineers at the Marshall Space Flight Center employed Xometry's large format CNC machining capabilities to build mission-critical air purification units with this succinct PDF.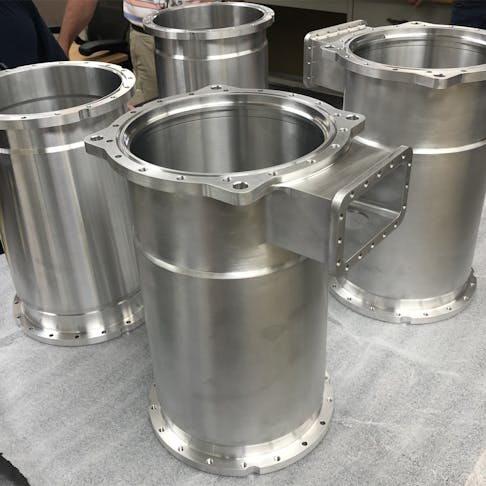 NASA needed to fast-track the production of components for an air purification unit for the International Space Station. Expedited manufacturing would help the team remain on its proposed rocket launch schedule.

Learn why Xometry sourced uncommonly large stock material and CNC machined 2 single-body vessels with extremely tight tolerances and critical sealing surfaces—all within a 4-week lead time.
About Xometry
Xometry offers instant pricing for manufacturing, including precision CNC machining, 3D printing, sheet metal fabrication, injection molding, and urethane casting services. Xometry also provides live engineering support from our team of experts. Upload a 3D CAD file to get an instant quote.

Team Xometry
This article was written by various Xometry contributors. Xometry is a leading resource on manufacturing with CNC machining, sheet metal fabrication, 3D printing, injection molding, urethane casting, and more.