Design Guide: Color 3D Printing
In this guide, you'll learn about the different aspects of 3D printing colorful parts, how to create and add color to your models, as well as the best practices and considerations to keep in mind when printing in full color.
Download the eBook Here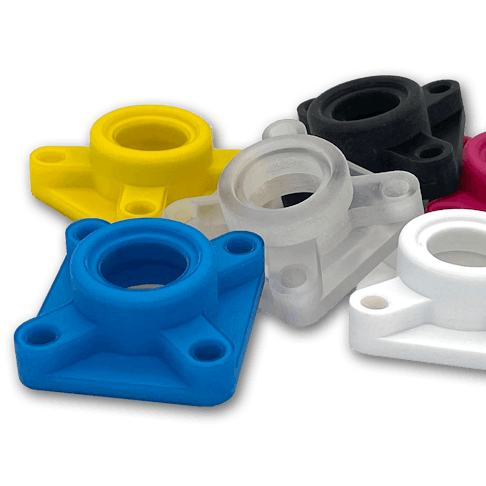 Table of Contents
1. Introduction
What is Color 3D Printing?
Applications
2. Printing Categories & Processes
Full-Color Printing
Multi-Color Printing
Post-Process Coloring
Printing Processes
3. Creating Files for Color 3D Printing
File Formats
3D CAD & Design
3D Scanning
Photogrammetry
4. Adding Colors to Models
Color by Object
Color by Face
Color by Texture Mapping
Texturing Walkthrough
Adding Transparent Features
5. Additional Resources
Ordering Full Color Parts Quick Guide
Additional Resources at Xometry
About Xometry
Xometry offers instant pricing for manufacturing, including precision CNC Machining, 3D Printing, injection molding, and Urethane Casting services. Xometry also provides live engineering support from our team of experts. Upload a 3D CAD file to get an instant quote.