Design Guide: Fused Deposition Modeling (FDM) 3D Printing
We've put together this design guide to help inspire and inform your decisions when designing for FDM 3D Printing.
Download the Guide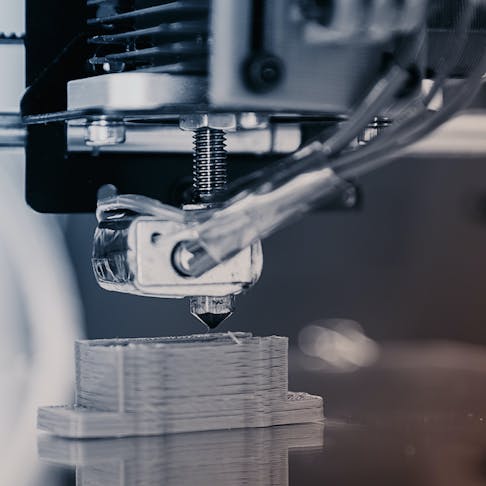 Fused deposition modeling (FDM) is a 3D printing technology widely known for its speed, accuracy, and competitive cost. An FDM machine precisely extrudes melted plastic filament to create a part. Parts are very rigid, especially compared to selective laser sintering (SLS), and can be lightweighted through multiple infill options.
About Xometry
When ordering FDM 3D printing through Xometry, you get the benefits of Industrial additive manufacturing without the costs associated with buying and maintaining entire machines. Combined with our Instant Quoting Engine, our online 3D printing service can turn around your FDM parts in as little as 1 day.
Additionally, Xometry's FDM solution offers large build volumes, a variety of colors, and a diverse selection of production-grade thermoplastics — from ABS to Polycarbonate to Ultem. Our full list of plastic material capabilities is constantly being expanded and updated to fit your unique manufacturing needs.

Team Xometry
This article was written by various Xometry contributors. Xometry is a leading resource on manufacturing with CNC machining, sheet metal fabrication, 3D printing, injection molding, urethane casting, and more.