Design Guide: HP Multi Jet Fusion (MJF) 3D Printing
Use this handy design guide when designing for HP's Multi Jet Fusion 3D printing process.
Download the Guide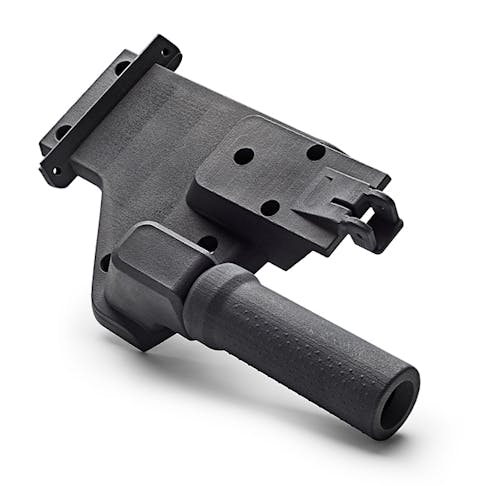 HP's Multi Jet Fusion is a unique 3D printing process that is vastly different from the others on offer at Xometry. It is highly precise and capable of creating high-quality parts up to 10X faster than other 3D printing processes, allowing you to get your products to market faster.
About Xometry
HP Multi Jet Fusion is an extremely exciting, robust and flexible addition to Xometry's manufacturing capabilities. It's excellent for prototyping, small-batch production runs or as a bridge process to injection molding, allowing you to get a feel for how your parts will perform with minimal upfront costs.

Serena Ngoh
I write about Xometry and all things manufacturing. You might also see me hosting webinars, designing infographics, producing videos, and working directly with customers to tell their manufacturing success stories.