Design Guide: Selective Laser Sintering (SLS) 3D Printing
SLS provides a number of benefits, including the ability to manufacture high precision and complex parts without the need for tooling or molds. Download this free design guide to learn how to create parts that would be nearly impossible any other way.
Download the Guide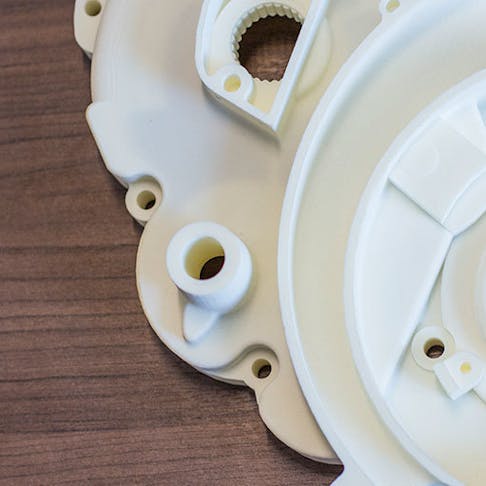 Selective Laser Sintering (SLS) is a powerful 3D printing technology that produces highly accurate and durable parts that are capable of being used directly in end-use, low-volume production, or for rapid prototyping. SLS is one of the most inexpensive options for industrial 3D printing services because it can build parts in bulk without support structure requirements.
About Xometry
Xometry can always help you find the ideal supplier for your specific SLS needs. Our wide network of vetted machine shops contains a wide range of dedicated quick turn SLS partners with a variety of high-quality finishing and material capabilities and many types of sintering systems. Finishing options available include color dyeing, sanding, painting, and plating to meet your needs. From low-volume prototyping to high-volume production, Xometry can always help you source the parts you need on time and at a competitive price, from the U.S. machine shops best suited to the job.

Team Xometry
This article was written by various Xometry contributors. Xometry is a leading resource on manufacturing with CNC machining, sheet metal fabrication, 3D printing, injection molding, urethane casting, and more.