Design Reference Poster: 9 Cost-Saving CNC Design Tips
Cut costs for CNC machined parts with these 9 helpful design tips.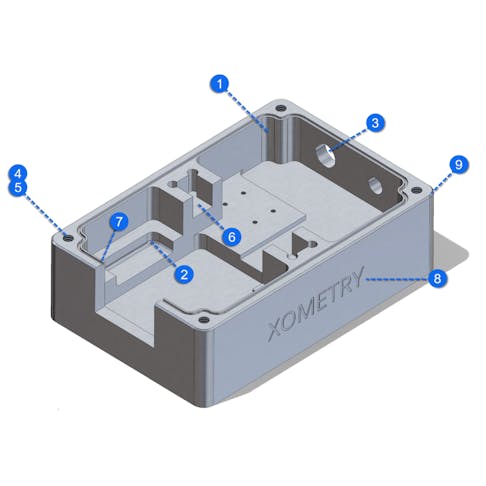 Xometry offers everyday low pricing for custom CNC machined parts. Our proprietary quoting platform and worldwide manufacturing network enable us to match your designs with experienced shops for the best pricing and lead times on your parts.
Looking to optimize your costs even further? Follow our design tips and guidelines in the succinct infographic for more ways to save money and manufacturing time on your custom CNC machined components.
About Xometry
Xometry offers instant pricing for manufacturing, including precision CNC machining, 3D printing, sheet metal fabrication, injection molding, and urethane casting services. Xometry also provides live engineering support from our team of experts. Upload a 3D CAD file to get an instant quote.

Team Xometry
This article was written by various Xometry contributors. Xometry is a leading resource on manufacturing with CNC machining, sheet metal fabrication, 3D printing, injection molding, urethane casting, and more.