Slide Deck: 3D Printing or Machining? Know Which to Choose and When
Download these slides to access resource links and follow along with our webinar recording.
Download the Slide Deck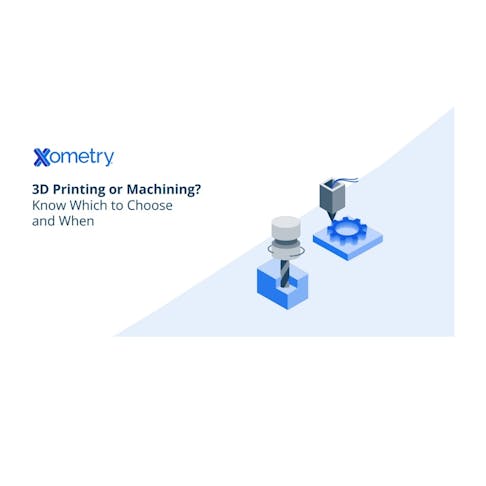 About Xometry
Xometry offers instant pricing for manufacturing, including precision CNC machining, 3D printing, sheet metal fabrication, injection molding, and urethane casting services. Xometry also provides live engineering support from our team of experts. Upload a 3D CAD file to get an instant quote.

Greg Paulsen
They call me the Director of Application Engineering at Xometry. This means I not only get to produce great design-for-manufacturing content, but also consult on a variety of custom manufacturing projects using CNC machining, additive manufacturing, sheet metal, urethane casting, and injection molding. If you have a question, I'm your guy.