At a Glance
Industry
☐ Aerospace & Defense ☐ Automotive ☐ Consumer Products ☐ Education ☐ Electronics and Semiconductors ☐ Energy ☐ Industrial ☐ Medical & Dental ☑ Robotics ☐ Supply Chain & Purchasing
Manufacturing Services Utilized
☑ CNC Machining ☐ Sheet Metal Fabrication ☑ 3D Printing ☑ Urethane Casting ☐ Injection Molding ☐ Die Casting and Extrusion ☐ Post-Processing ☐ Inspection Services
Project Brief
BattleBots is a competition that requires the brightest designers and the toughest robot hardware to emerge victorious. Team HyperShock came to Xometry to make parts that would pave the way for a big win in their fifth foray in BattleBots.
Solution
Xometry manufactured various machined, cast urethane, and 3D printed parts on the team's tight timeline at cost-efficient prices. The parts mate perfectly and are exactly to spec, enabling a precise assembly and strong fighting outfit for the teams' BattleBot.
A World of Carefully Calculated Destruction

For any mechanical engineer, BattleBots is a chance to leave behind the minutiae of a day job and, instead, channel their energies into a singular mission: creating a 250-pound robot to destroy other 250-pound robots in a 3-minute match. At least, that's how Will Bales, lead designer and captain of team HyperShock, thinks of it. A mechanical engineer at a medical device company by day and a BattleBots designer by night, Bales spends his spare waking hours designing a robot that can burn, claw, smash, or throw other robots to their destruction.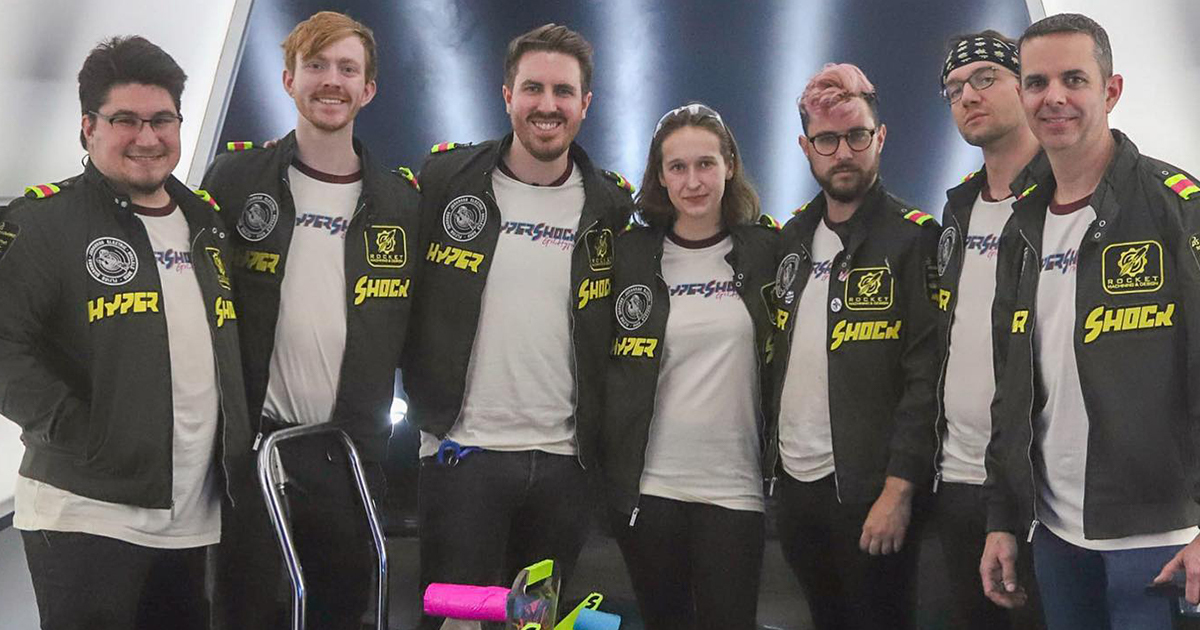 HyperShock has competed in the annual BattleBots event since 2015 and will compete in the upcoming season when it resumes. But while BattleBots is a passion project for the competing teams and draws millions of viewers, building a BattleBot is not without challenges. Every single robot component is purpose-built and requires custom fabrication, so costs for parts (including replacement parts between matches) can range from $10,000 to $100,000. And since there is no prize money, teams must fund their builds with sponsors and manage sponsorship money carefully. In addition to costs, navigating the timeline of the event can be tricky. The season is announced in early January and then the filming takes place in early April, leaving the team with just 3 months to design, build, and test their BattleBot. On top of logistical challenges, parts must be made from quality stock and fabricated carefully to make sure they can withstand the forces of robot fighting.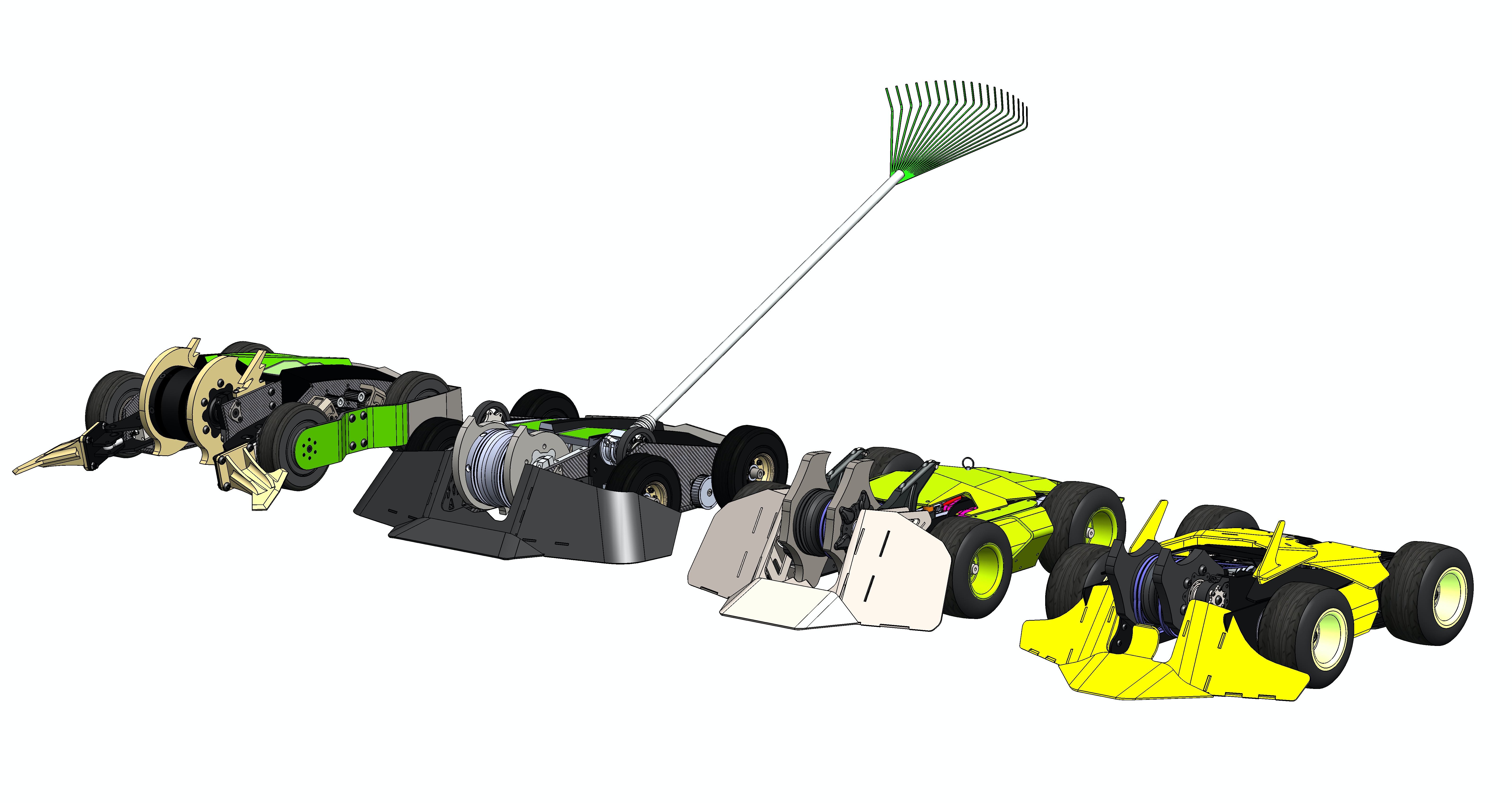 To overcome these challenges for this year's season, team HyperShock partnered with Xometry to source high-quality parts on a tight timeline and budget. They brought their designs to Xometry, which were carefully revised to reinforce the robot's self-righting arm. Recalling the final moment of doom from last year's season, Bales said HyperShock's BattleBot was flipped upside down after another BattleBot catapulted it 18 feet into the air. Its self-righting arm, injured from the fall, was unable to overturn the robot to continue fighting.
From Design to Reality with Xometry
---
"Being able to quickly throw a model up on Xometry's site and get all the answers at once—pricing, lead times, and design feedback—is crucial to optimizing time and budget." –Will Bales, Team Captain of HyperShock
---
HyperShock manufactured various components using Xometry's wide range of manufacturing capabilities, including CNC machining, urethane casting, and three 3D printing technologies. Xometry machined couplings, brackets, and mounts for the self-righting system and manufactured urethane cast bushings for insulating components from impacts. Other cosmetic and supporting components were manufactured with Xometry's 3D printing services, utilizing fused deposition modeling (FDM), PolyJet, and stereolithography (SLA).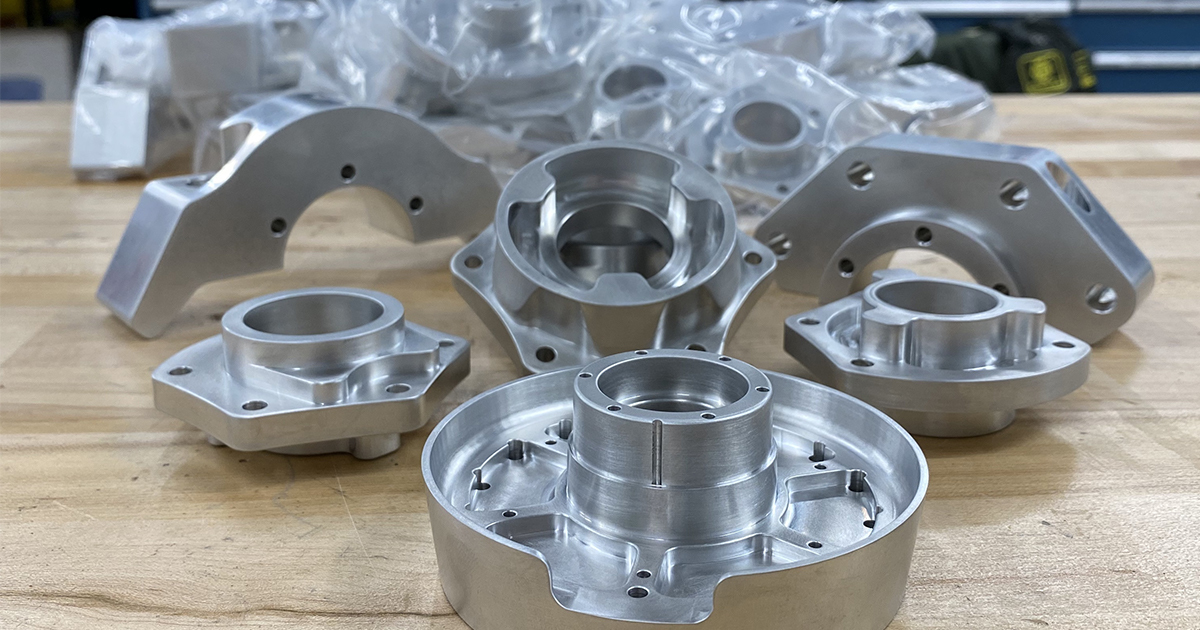 To drive down costs, Bales opted for standard machining tolerances of +/- 0.005" and replaced threads with untapped holes for reduced turnaround. He also used the cost-effective, yet reliable, Aluminum 6061-T6 for machined parts and opted for strong but much cheaper 3D printed parts for non-critical hardware.
Xometry's instant quoting platform helped the team iterate and perfect their designs, using the instant pricing and lead times to inform their design process. "Some manufacturers send you a quote in an hour or two, then you have to spend some time fixing it then get another quote. Being able to quickly throw a model up on Xometry's site and get all the answers at once is crucial to optimizing time and budget," said Bales.
Flawless, Fast, and Cost-effective: A Custom-built Robot with Xometry
---
"[Our Xometry parts] came in and are beautifully cut. No bad tool marks, no divots. They're perfect—they look like the CAD model." -Will Bales, Team Captain of HyperShock
---
Flawless, High-Quality Parts
After ordering, HyperShock received parts that were exactly right. "The parts are dead-on. Everything fits so perfectly, even with the broadest tolerance range." Bales added that he tends to add in extra flourishes and design elements to his CAD models (what he refers to as "CAD disease"), which leads to parts that are more difficult to machine. Even with the added challenge, Bales said "[Our Xometry parts] came in and are beautifully cut. No bad tool marks, no divots. They're perfect—they look like the CAD model."
Fast Parts
HyperShock received all parts quickly—whether 3D printed, CNC machined, or urethane cast— which kept them on track to meet the competition deadline while also maximizing time for design and iteration. The team had previously machined some of their own components, experimented with overseas machine shops, and gone to local shops, which caused delays because of outdated quoting systems or inconsistent measurement systems. With Xometry, HyperShock accessed a standardized platform, ensuring speed and efficiency across its network. "Xometry can always handle what we throw at them when we need something fast," said Bales.
Cost-effective Parts
Xometry's prices are based on millions of market data points, which prevents an individual manufacturer from spiking the price. This keeps prices reasonable even for low quantities, which allowed HyperShock to stretch its sponsorship budget and order a low volume, high mix of completely custom parts. "Xometry can handle low-quantity and high-quantity and everything in between," said Bales.
HyperShock will be back to the competition arena soon to show off the "explosive hits, elaborate showmanship, and vibrant aesthetics" they are best known for. In the meantime, they are finalizing their BattleBot's assembly for combat, releasing teaser videos, starring in OK Xoomer video interviews, and continuing to quote and manufacture parts with Xometry.