In this ebook, you'll find crisp visual examples of the 15 most common finishes Xometry offers for CNC machined parts. Download your copy to see and understand the colors, coating thicknesses, the material properties, and application conformance of each surface finish or treatment.
Download your ebook here or by clicking the download button below.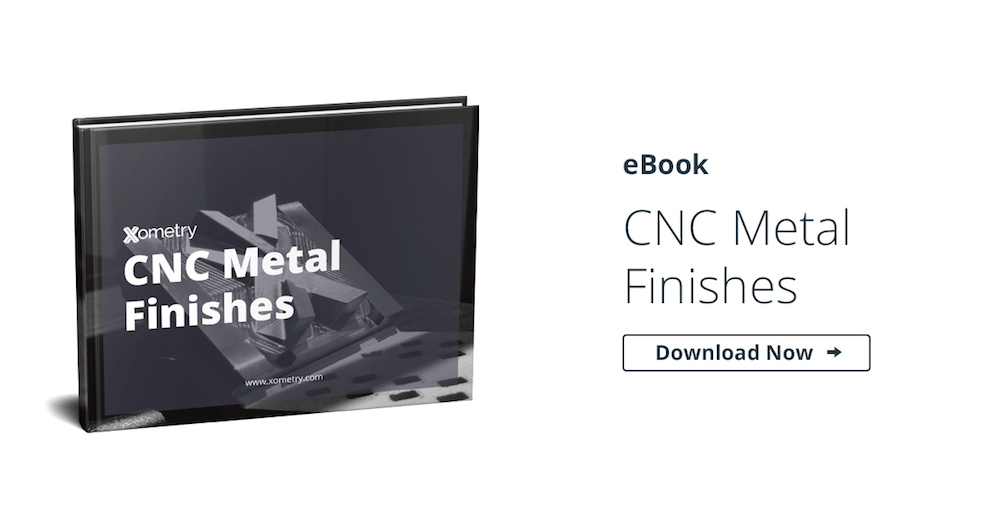 Ready to get your parts finished? Simply add your finish specifications to an instant quote or get your already-manufactured parts finished through the Xometry Finishing Service.