When we debuted metal 3D printing, we were blown away by your overwhelming interest and excitement.
Since then, we've put together this brief post to help inspire and inform your decisions when designing for DMLS (Direct Metal Laser Sintering) 3D printed parts.
Xometry offers DMLS in both 17-4 stainless steel and lightweight aluminum alloy (AlSi10Mg).
---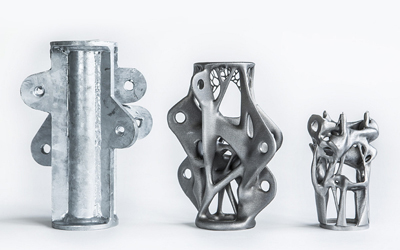 ---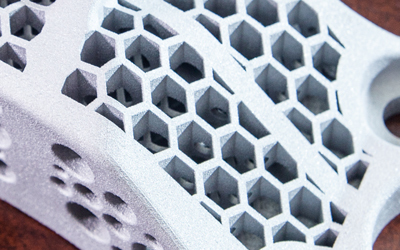 Complex Geometries and Interior Structures
The freedom to design and manufacture complex geometries and intricate interior structures is one of the great promises of additive manufacturing. 3D printing technologies allow you to create parts impossible to manufacture any other way. Think outside the box!
---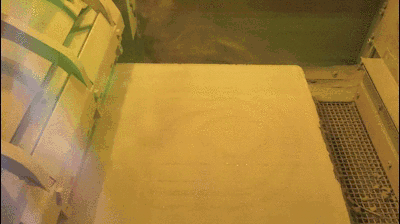 Speed
Like all additively manufactured parts, there's no custom tooling or mold making involved, so your parts are made on-demand. It is an even faster alternative to CNC machining.
---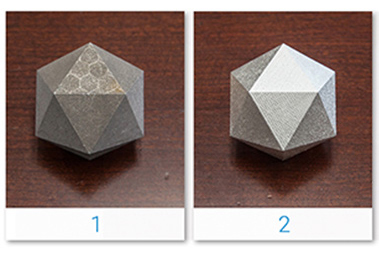 Metal 3D Printing Finishes
The final product is comparable to a metal casting in terms of fit and finish, and can be post-processed like any other metal part.
Raw: This is the part before any finishes are applied.
Bead Blast: Our standard finish that leaves the part looking bright and clean.
---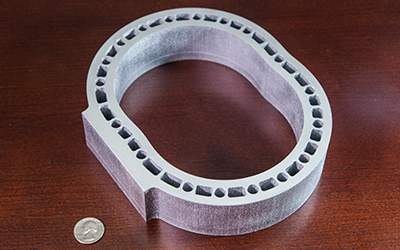 ---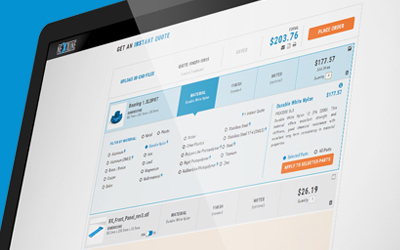 Instant Quoting
Another feature unique to Xometry is automatic and instant quoting on metal 3D printed orders. Just upload a 3D CAD file and select either stainless steel or aluminum DMLS to get a price in seconds.
---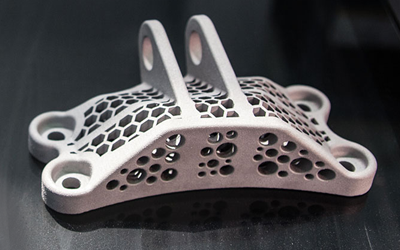 Metal 3D Printed Parts at the Best Prices
Xometry offers instant quotes on metal 3D printed parts, as well as a wide variety of other metal and plastic materials.
---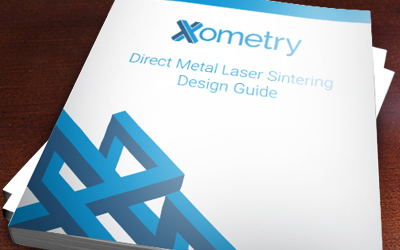 Bonus: DMLS Design Guide
For an in-depth look at designing for DMLS, check out our free design guide!