This blog was originally published in September 2018. It has been updated with Xometry's new manufacturing technologies and guidelines as of November 2019.

---
Xometry's vast Partner Network provides a full range of industrial-grade manufacturing capabilities including 3D Printing, CNC Machining, Sheet Metal, Urethane Casting, and Injection Molding on a production-as-a-service basis. Our Machine Learning-trained Xometry Instant Quoting Engine℠ puts Big Data to work to give you pricing, lead time and DFM feedback instantly. And our Quality Assurance Lab and Applications Engineering team make sure that you get the part just the way you designed it.
Here is our handy reference guide to help you decide between the different manufacturing capabilities: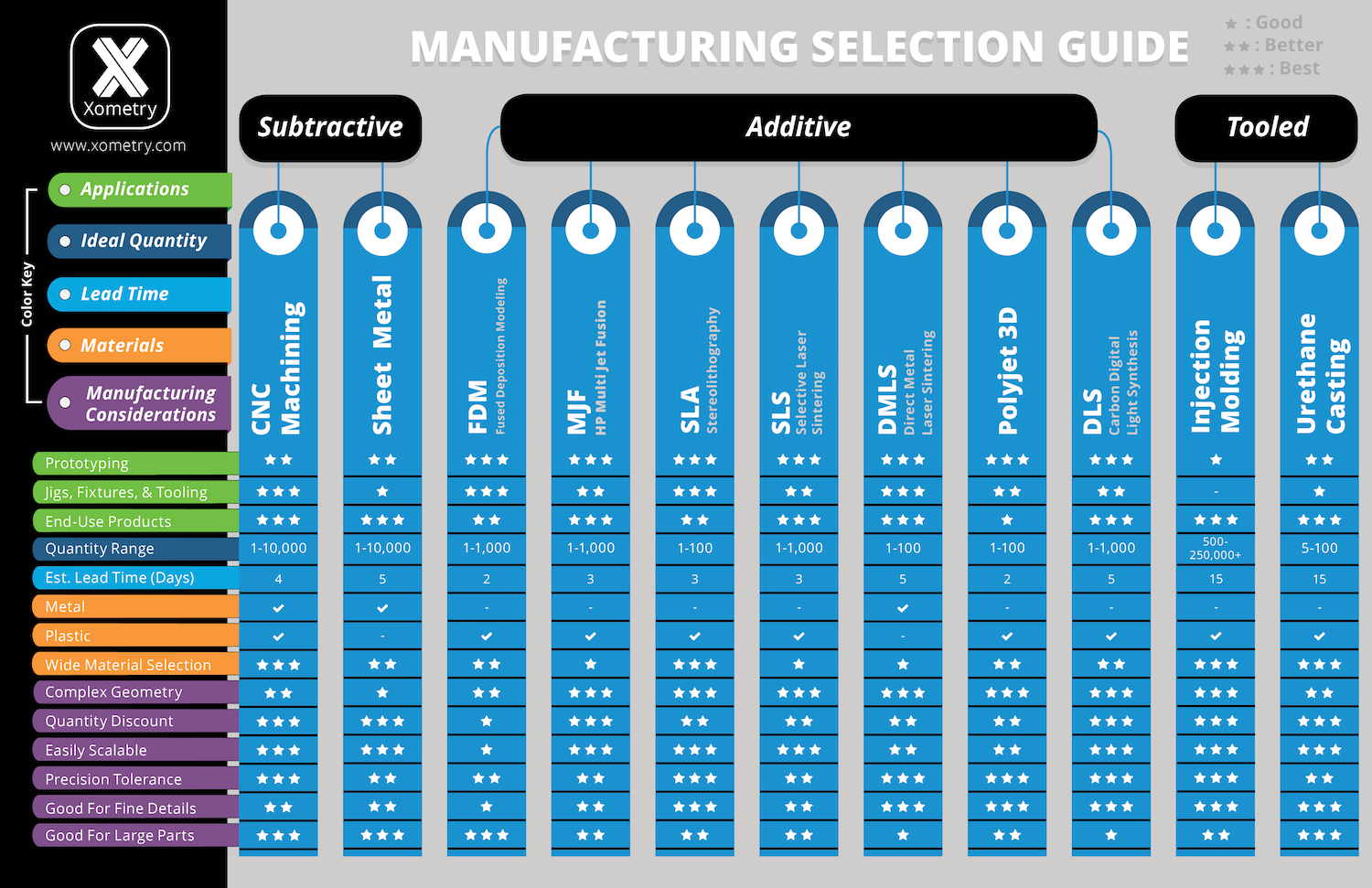 Want more details? Browse our design guides for additional expert, process-specific design and manufacturing tips.
Want to know our tolerances? See our manufacturing standards for details by process.
Dig deeper into materials. See our full catalog of industrial-grade manufacturing materials for additional details and spec sheets.