Liquid Silicone Rubber Molding
Manufacture custom silicone prototypes and end-use production parts in 15 days or less in a range of durometers and grades of LSR materials. Subject to availability. Xometry doesn't guarantee that we can provide this service at any given time.
How Does Liquid Silicone Rubber Injection Molding Work?
First, a liquid silicone rubber molding tool is created using CNC machining. This tool must be a high-temperature tool in order to withstand the LSR injection molding process. The tool may then be polished to allow for different finish options.
Next, the finished tool is loaded into an LSR-specific injection molding press that is precision geared for accurate control of shot size to produce the most consistent LSR parts. Materials used include standard silicones and specific grades to fit different part applications. Because LSR is a thermosetting polymer, its molded state is permanent. Unlike thermoplastics, they can't be melted again. Once the LSR injection mold parts are ready, they are removed from the mold and then put to use as prototypes or production parts.
Injection molded silicone rubber is a great solution for a variety of industries including medical, lighting, and automotive.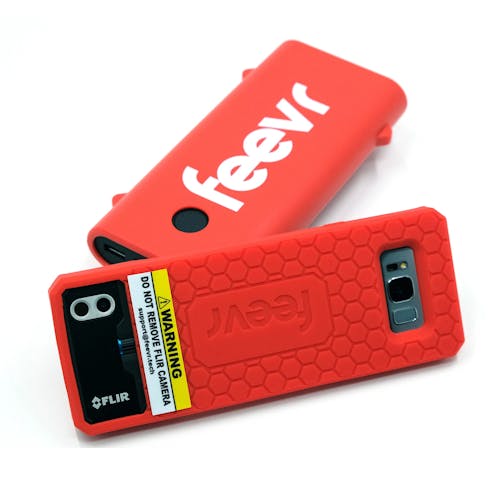 Xometry Injection Molding Capabilities
Service
Details

Service

Details

Starts at 15 business days, including 24-hour quote responses with design-for-manufacturing (DFM) feedback

Service

Details

Domestic and international

Service

Details

Single, multi-cavity, and family molds; 50 to 1,100+ press tonnage; side actions including hand-loaded cores

Service

Inspection and Certification Options

Details

Includes FAI and PPAP. ISO 9001, AS9100, ISO 13485, UL, ITAR, and ISO 7 and 8 Medical Clean Room molding.

Service

Details

Customer-owned with mold maintenance

Service

Details

+/- 0.005" when machining the mold and an additional +/- 0.002" per inch when calculating for shrink rate

Service

Part to Part Repeatability

Details

Service

Critical Feature Tolerances

Details

Tighter tolerances can be requested and may increase the cost of tooling because of additional sampling and grooming. Xometry will mill to a steel-safe condition on critical features.

Service

Details

Steel and aluminum; Production grades range from Class 105, a prototype mold, to Class 101, an extremely high production mold. Xometry typically produces Class 104, 103, and 102 tools.
This table depicts the general tolerances for Xometry's injection molding services and accounts for adequate draft, radii, and coring for manufacturability. Learn more about our injection molding manufacturing standards.
Additional Molding Options Available at Xometry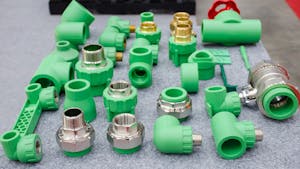 Insert Molding Service
Make Strong, Functional Prototypes and Production Parts With Insert Molding
Insert Molding Service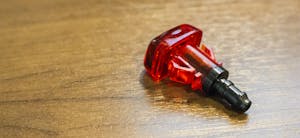 Overmolding Service
High Quality Process for Pilot Runs, Low-Volume Production, and Bridge Tooling
Overmolding Service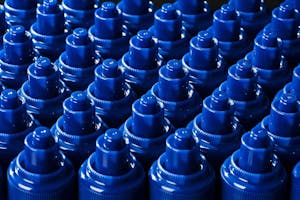 Custom Plastic Injection Molding Service
Get custom plastic molded prototypes and production parts in as few as five business days. We provide expert engineering reviews and $500 off your first mold. Dozens of materials and finishes are available.
Custom Plastic Injection Molding Service
Liquid Silicone Rubber Injection Molding Materials
A wide variety of LSR materials for various applications and industries is available. Popular options include standard silicones along with medical-grade and fuel-resistant grade materials.
LSR Injection Molding Design Guidelines
Feature
Tip

Feature

Tip

Reduce undercuts, which will increase the complexity and cost of the tool ejection mechanisms, by adding in pass-thru coring.

Feature

Tip

Prevent wall sink and voids by maintaining an even wall thickness. Thinner walls reduce cycle time and reduce costs.

Feature

Tip

Ensure liquid injection molding parts are designed with a minimum draft angle of 0.5°, or up to 5°, for faces with medium textures.

Feature

Tip

Ribs should be 40-60% the thickness of outer walls and should still maintain draft.

Feature

Tip

Bosses should be designed at a depth of 30% the wall thickness and with a 30% edge groove. Attach them to side walls or ribs for structural integrity.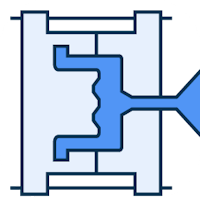 Ready to Get an LSR Injection Molding Quote?
Applications and Advantages of LSR Injection Molding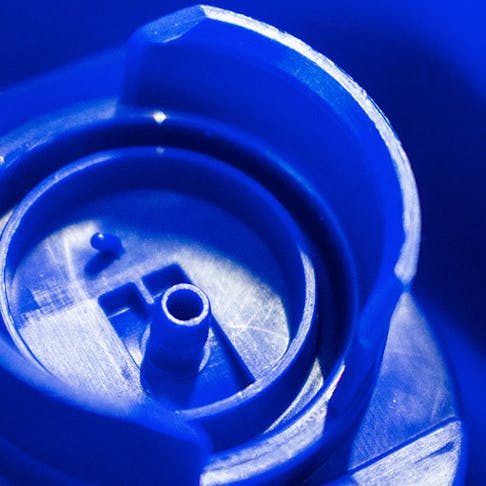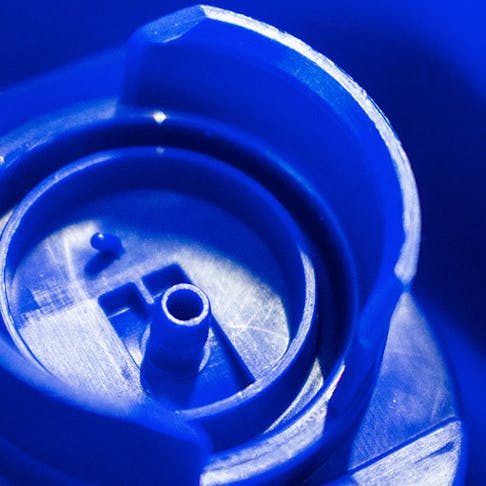 LSR molded parts offer great UV and ozone resistance and outstanding electrical insulation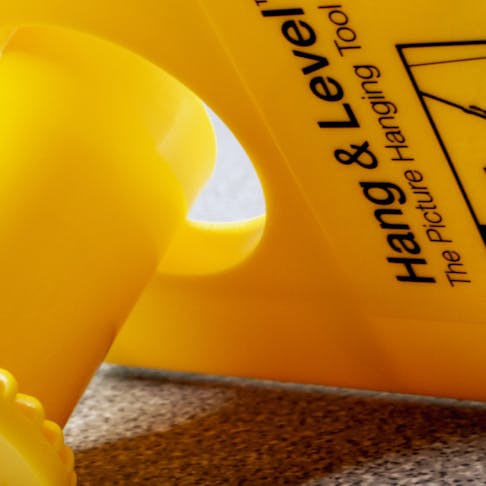 Range from 10 to 80 durometer shore A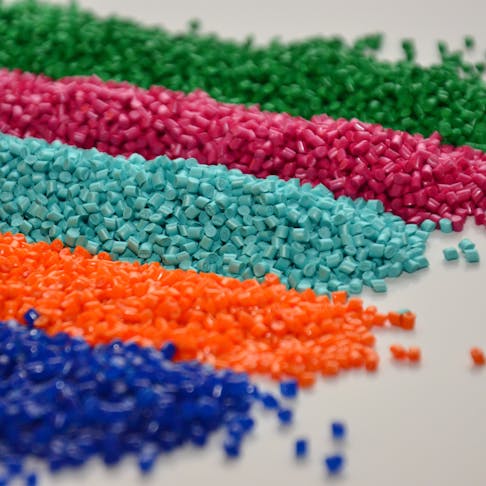 LSR molding is a great for gaskets, cushioning pads in portable communications, ruggedized electronic devices, and many more applications.
Why Use Xometry Injection Molding Services?
Endless Options
Choose from millions of possible combinations of materials, finishes, tolerances, markings, and certifications for your order.
Easy to Use
Get your parts delivered right to your door without the hassle of sourcing, project management, logistics, or shipping.
Vetted Network
We are ISO 9001:2015 certified and AS9100D compliant. Only the top molders that apply to become Suppliers make it through our qualification process.