Plastic 3D Printing
Prototypes and production parts in as fast as 1 day. Receive free shipping on orders of $100 or more.
Plastic 3D printing is one of the fastest and most cost-effective methods available for the iterative design, prototyping, and production of custom parts with Xometry. Rather than material being removed from a stock, as historically done with subtractive manufacturing processes such as CNC machining, 3D printing works by repeatedly layering small amounts of plastic to build a design from the ground up. This is done by providing the 3D printer with a three-dimensional digital design file, commonly referred to as a computer aided design (CAD) file. Once you have a CAD file for your design, there are a number of different 3D plastic printing methods that can be used to create your parts.
For engineers who are heavy users of industrial 3D printing services, we designed a subscription service to stretch your budget: 3D Printing Pro Membership.
Xometry Plastic 3D Printing Service Processes
Advantages of Plastic 3D Printing
Precision
We use the latest generation of 3D printing technologies to meet tolerances of +/- 0.005" or +/- 0.002" per inch for SLS and +/- 0.004" or +/- 0.002" per inch for FDM, whichever is greater. Please see our Manufacturing Standards for more details.
Durability
SLS nylon is a durable material with great impact strength, medium flexibility, and high resistance to environmental factors, while FDM printed parts are available in a variety of high-performance plastics for applications that require resistance to the elements.
Scalability
SLS can make a single part or component as easily as dozens of production pieces, while FDM is capable of producing end-use parts on-demand, increasing your throughput.
Complex Geometry
Geometries can be built more easily due to the 3D printing process, adding complexity without additional cost.
Rapid Turnaround
Parts can typically be shipped in 3-4 days, allowing for faster design iterations and speed to market.
Plastic 3D Printing Materials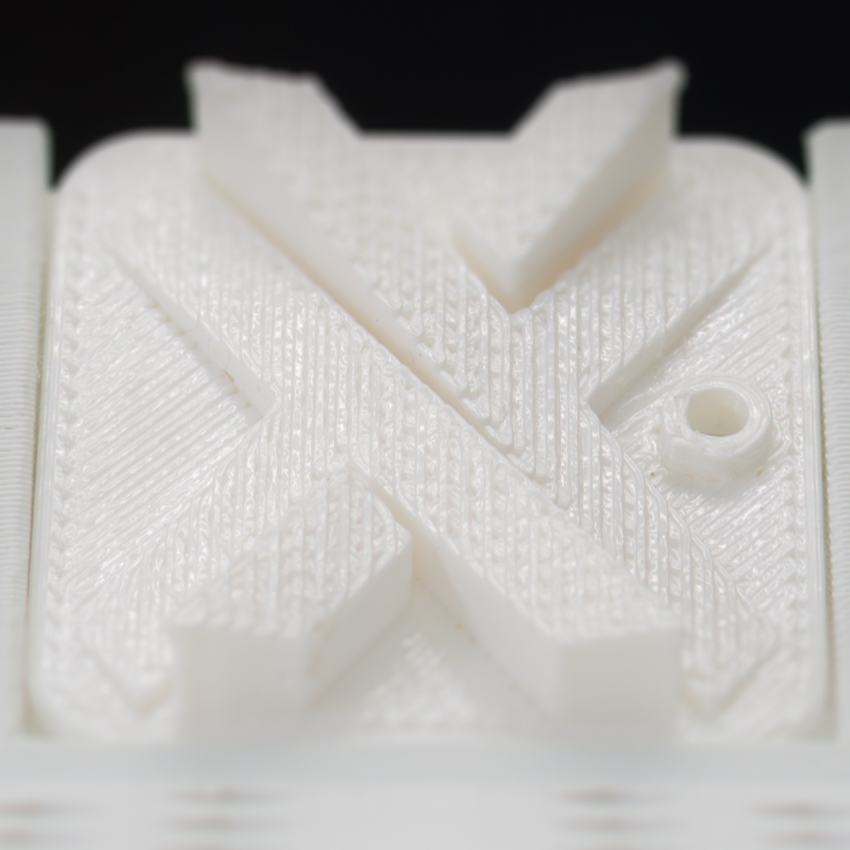 Available rigid plastic varieties:
ABS
ABSi
ABS-ESD7
ABS-M30
ABS-M30i
Accura 48HTR
Accura 60
Accura ABS
Accura Bluestone
Accura ClearVue
Accura Xtreme
ASA
Nylon 12 (Unfilled)
Nylon 12 (Filled)
PC-ISO
Polycarbonate
PPSF
Rigid Photopolymer
Somos NeXt
Somos PerFORM
Somos Protogen 18420
Somos ProtoTherm 12120
Somos Taurus
Somos WaterClear Ultra 10122
Somos Watershed XC 11122
Ultem 1010
Ultem 9085
Get an instant quote or check out more information about our rigid plastic materials.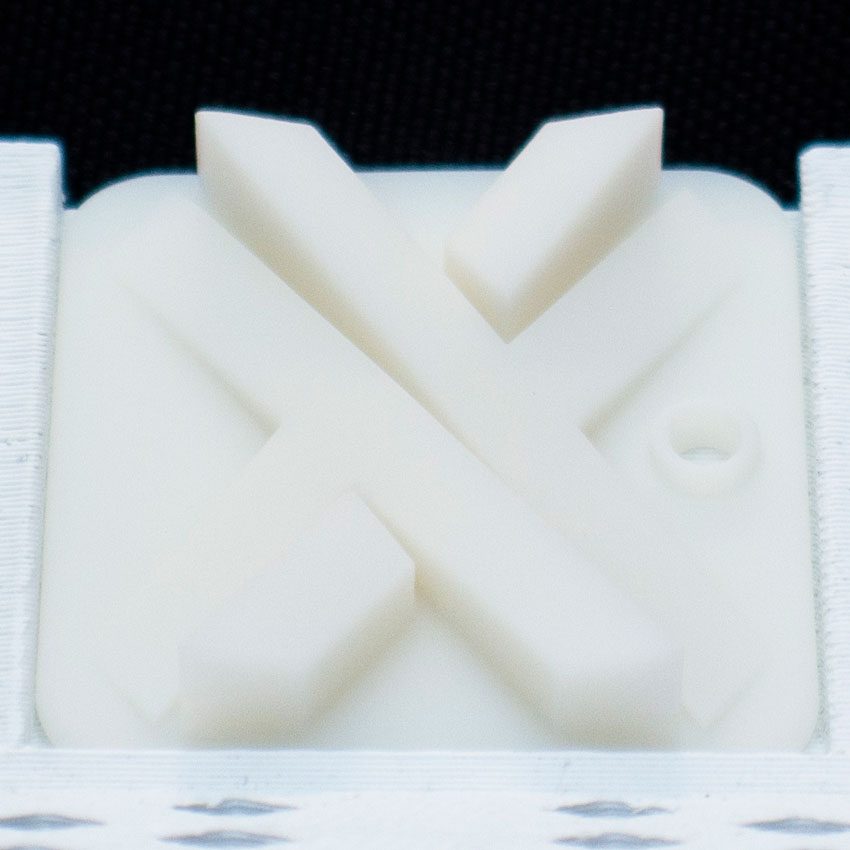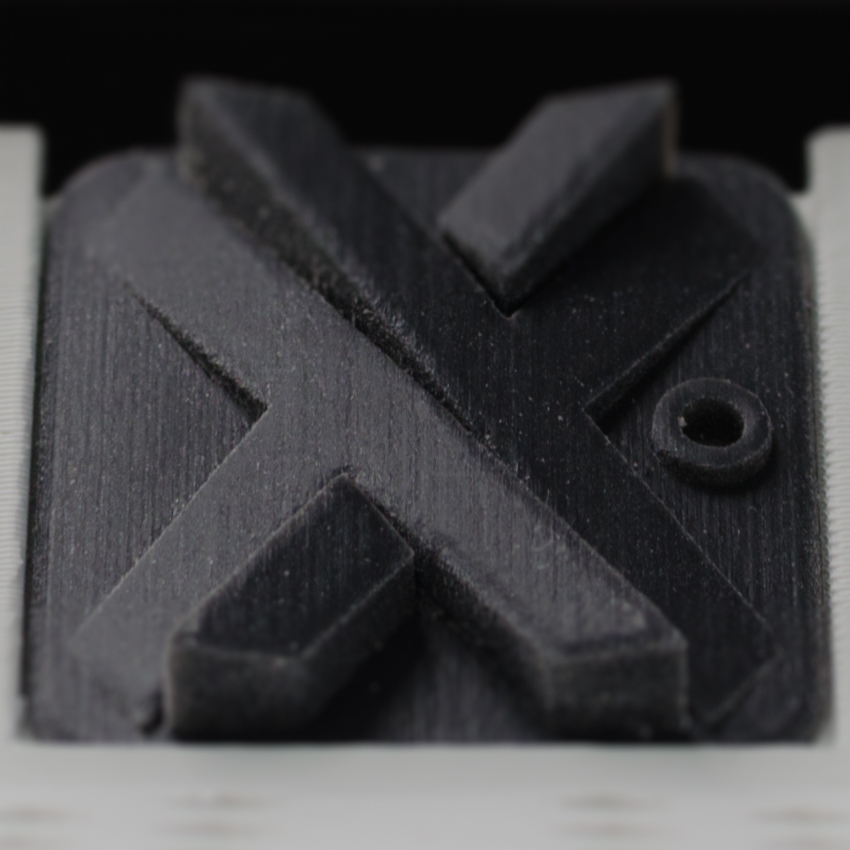 Available rubber-like plastic varieties:
Rubber-Like Photopolymer (Shore A 26-28)
Rubber-Like Photopolymer (Shore A 35-40)
Rubber-Like Photopolymer (Shore A 45-50)
Rubber-Like Photopolymer (Shore A 57-63)
Rubber-Like Photopolymer (Shore A 68-72)
Rubber-Like Photopolymer (Shore A 80-85)
Rubber-Like Photopolymer (Shore A 92-95)
Get an instant quote or check out more information about our rubber-like plastic materials.
Plastic 3D Printing Finishes
Standard
SLS parts are de-powdered with a sand blasting process, followed by detailed manual de-powdering for more complex geometries. These parts are left with a surface finish comparable to a sugar cube. FDM parts are built with support material that is removed during post processing, leaving the surfaces with fine layer lines.
Media Tumbled
SLS parts go through the standard de-powdering process and are then media tumbled for several hours. These parts will have reduced grow lines and sharp edges may be softened by the tumbling process. The parts are left with an eggshell finish.
Additional Finishes
Xometry provides additional SLS, SLA, Multi Jet Fusion & FDM finishing options, including but not limited to: color dyeing, sanding, painting and plating to meet your needs. For examples of our additional finishes, please refer to our photo gallery.
Applications for Plastic 3D Printing
Concept Models
The speed and versatility of Plastic 3D Printing lets product developers create physical snapshots of their designs through the iterative process.
Rapid Prototyping
Plastic 3D Printing can be used to create fully-functional prototypes, complete with moving parts, as well as all-in-one assemblies.
Direct Digital Manufacturing
The high accuracy and consistency of Plastic 3D Printing makes it an ideal way to build large quantities of discrete or customized parts.
Learn more about our other capabilities