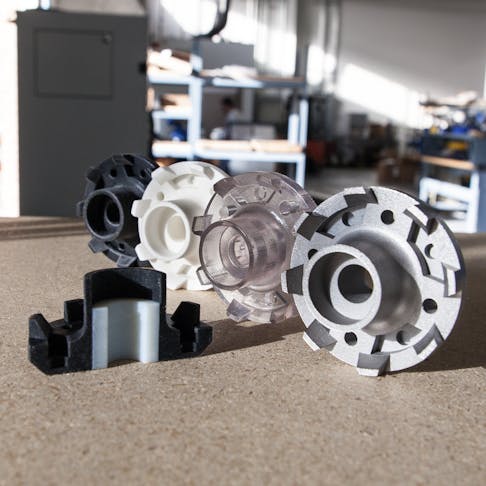 5 Ways to Reduce the Cost of 3D Printing
Learn about the few adjustments you can make to design, manufacture, and post-process 3D printed parts to help reduce their cost.

By Nathaniel Miller
June 13, 2022
 1 min read
Xometry offers an industry-leading 3D printing service online. Whether you need prototypes or production parts, we can make them for you on-demand in as fast as a day. We are your one-stop shop for accurate, precise, custom 3D printed parts at an affordable price. Upload your 3D CAD file to get an online quote and lead time within seconds. We print everything from single prototypes to thousands of production-grade parts.
In this video, we recommend 5 steps engineers and designers can take to reduce the cost of their next 3D printing project:

Nathaniel Miller
Hi, I'm Nathan, and I'm the Marketing Content Writer for Xometry. I write and edit a lot of the content produced by Xometry. I'm also the lucky guy who gets to share the accomplishments of engineers working to change their industries and our lives.