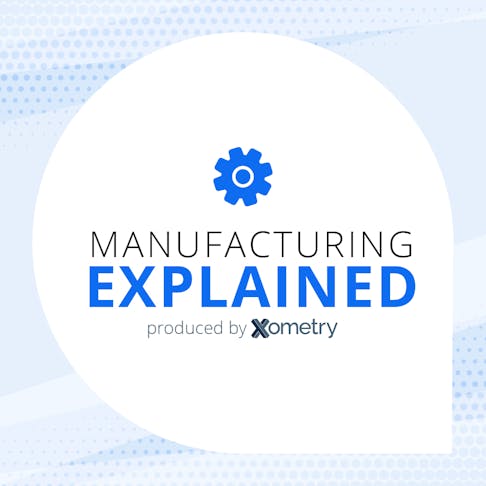 Manufacturing Explained Ep. #3 - Injection Mold Tooling
In this episode of Manufacturing Explained, Xometry's Greg Paulsen chats with Senior Project Engineer, Matt Magnifico, about injection mold tooling.

By Nathaniel Miller
April 7, 2022
Listen and Subscribe:
Spotify, Google Podcasts, Stitcher, Amazon Music, Buzzsprout, RSS Feed
Welcome back to the manufacturing explained podcast! In this episode, host Greg Paulsen chats with Matt Magnifico, Senior Project Engineer at Xometry, about a critical and essential component of the injection molding process: the tool. Together, Greg and Matt discuss what the project timelines for the injection molding tool look like, associated costs, and much more. Matt holds a master's degree in biomedical engineering and brings a decade of expert experience as a designer, manufacturer, and quality engineer to the conversation.

Nathaniel Miller
Hi, I'm Nathan, and I'm the Marketing Content Writer for Xometry. I write and edit a lot of the content produced by Xometry. I'm also the lucky guy who gets to share the accomplishments of engineers working to change their industries and our lives.