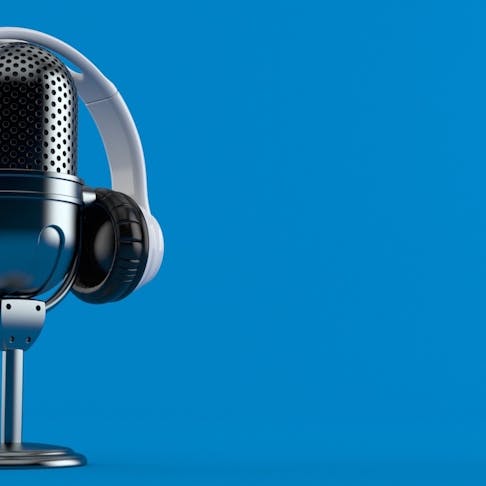 Podcast Roundup: Vol. 1, July 2019 | 3Dprint.com, Unprofessional Engineering, MacroFab
Director of Application Engineering, Greg Paulsen, was featured this week on three industry podcasts. He gives pointers for engineers as they translate their designs from CAD to physical reality and discusses Xometry's industry-disrupting digital manufacturing services.

By Serena Ngoh
 1 min read
Director of Application Engineering Greg Paulsen, also known as Xometry Greg, was the featured guest on various podcasts this past week. Check him out in these podcasts:
3DPod EP #10, Interview with Xometry's Greg Paulsen: 3D Printing Applications and Processes
In this 3DPrint.com podcast, Greg shares his expertise about when and how to use 3D printing processes like FDM, SLS, and SLA. He talks about applications like conformal cooling as well as how certain 3D printing technologies may have bottlenecks.
Unprofessional Engineering, EP#151: "How Xometry Is Changing Manufacturing"
In Unprofessional Engineering's podcast, Greg explains what Xometry is, gives advice on how to harness Xometry's powerful instant quoting and engineering resources, and discusses how Xometry is revolutionizing manufacturing.
MacroFab, EP#181: "Pizza is the Way to an Engineer's Heart"
In MacroFab's podcast, Greg takes a deep dive into Xometry's manufacturing capabilities, lead times, and quality, how the partner network works, and how Xometry handles projects where special attention is needed for material selection, design-for-manufacturing, and technical engineering. He also discusses digital manufacturing overall, like whether uploading a CAD file and forget the rest is too easy, the importance of drawings, how assemblies, tolerances, and stackup are incorporated in highly automated processes.

Serena Ngoh
I write about Xometry and all things manufacturing. You might also see me hosting webinars, designing infographics, producing videos, and working directly with customers to tell their manufacturing success stories.