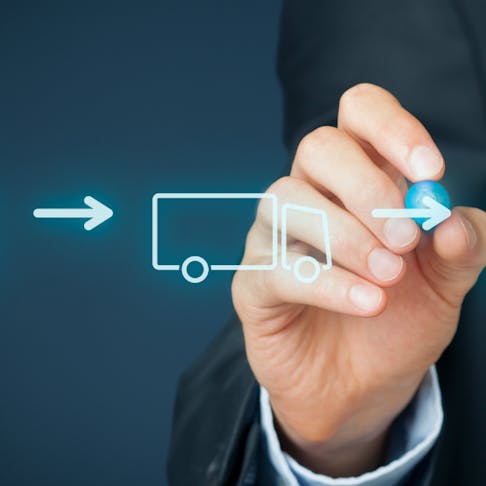 Sourcing Quality Quotes for Manufacturing
Get quality manufacturing quotes that are fast, affordable, highly accurate to spec, and quality assured. See how Xometry's manufacturing platform offers quotes that are industry-best.

By Serena Ngoh
October 9, 2020
 4 min read
With the increasing pace of development across industries, it's crucial to find a manufacturer who can provide upfront, quality quotes for manufacturing. Fortunately, with the advent of digital manufacturing networks, getting instant, accurate, and competitively priced quotes is a reality. Here's what to look for when sourcing a reputable shop to provide high-quality quotes for manufacturing, and why Xometry is currently the go-to manufacturing platform:
Quotes That Are Fast and Accurate
Xometry's online platform allows anyone from a hobbyist to an engineer at a Fortune 100 company to get a quote within seconds. Customers simply upload a CAD file to Xometry's secure and confidential site, and if they need to create a 3D CAD file from a 2D drawing, they can work with Xometry partner, Z-Verse. Then, the AI-powered Xometry Instant Quoting Engine℠ analyzes the CAD file based on millions of market data points and geometric analysis algorithms to bring you the most accurate price and lead time. Xometry's manufacturing quotes are trusted by thousands of customers including BMW, GE, NASA, and the US Army.
Quotes that Meet Your Every Specification
High-quality quotes for manufacturing must include accurate pricing and lead times for all the specifications of a given project. Through Xometry, you can request specifications for every detail of a part by simply clicking a button. You can customize your:
Manufacturing process
Materials
Finishes like anodize and chem-film
Threads, inserts, and pins
Tight tolerances
Surface roughness
Part marking and serialization
Custom services like assembly with installed hardware and tempering
Certifications
With quality manufacturing quotes, you can request appropriate certifications for hardware and material traceability as well as certificates of conformance. Comprehensive manufacturing quotes should also provide options that are export control-compliant (ITAR and DFARS) for sensitive projects. All of the above manufacturing options can be requested instantly when quoting through Xometry's online platform.
Quality Quotes that Turn into Quality Orders
When you find a supplier who can provide accurate, fast, and comprehensive manufacturing quotes, you're likely to receive a final product that meets or exceeds expectations as well. Xometry assures the quality of orders for CNC machined and sheet metal fabricated parts per our Manufacturing Standards. This includes Xometry's in-house QA team independent from its network manufacturers as well as several options available for inspection reporting.
Xometry offers 6 types of inspections using various inspection machines and equipment like calipers, micrometers, digital comparators, and coordinate measurement machines (CMM). Most inspections, except for standard, will also come with a dimensional report, ballooned prints, and other specified documentation. These inspection methods ensure an order will meet or exceed quality expectations since they check that all dimensions, attributes, and dimensional locations are accurate to CAD and drawings via statistical sampling plans based on ASQC Z1.4 2008 Level II with zero rejects and SAE Aerospace Standard documentation (AS9102).
How to Ensure Quality Quotes Beyond the Shop
Beyond a supplier's manufacturing services, there are various ways to ensure your request for a quality manufacturing quote will be returned quickly and accurately. First, you must make sure your CAD and drawings are prepared appropriately. Prep your CAD by modeling to the nominal, or middle, of the tolerances to prevent machine operators from cutting out-of-tolerance on the first pass. You can also use hole wizards and other templates to reduce guesswork on nominals.
CAD-embedded MBD (model-based definition) or PMI (product and manufacturing information) may get lost in conversion, so it's good practice to equip your CAD uploads with technical drawings. For drawings, make sure to use the title block to specify tolerances and reduce clutter. Beyond the title block, you should only call out critical tolerances, tight tolerances, GD&T, and unilateral tolerance.
Where to Find Quality Manufacturing Quotes
Designers, creators, engineers, and purchasers looking for manufacturing quotes that fit their every specification, include various quality assurance options, and are affordable and fast should look no further than Xometry's Instant Quoting Engine℠. Xometry's online platform provides high-quality quotes for manufacturing at any hour of the day and within seconds. Simply upload a CAD file, toggle the part customization options, and get the best quotes and finished jobs. Harness the power of the Xometry's Instant Quoting Engine℠ now.

Serena Ngoh
I write about Xometry and all things manufacturing. You might also see me hosting webinars, designing infographics, producing videos, and working directly with customers to tell their manufacturing success stories.