Resources
Case Studies
Video: NASA Partners with Xometry to Fast-track Critical Life Support Systems on the ISS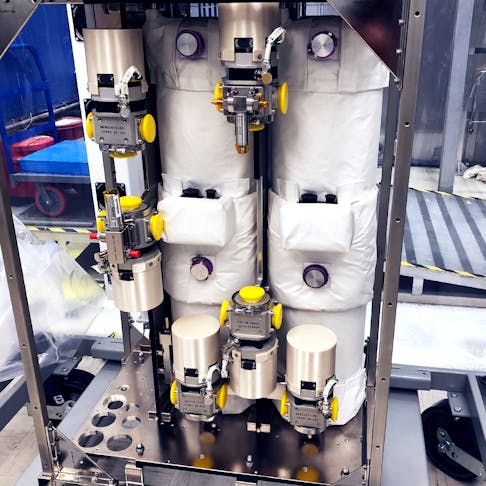 Video: NASA Partners with Xometry to Fast-track Critical Life Support Systems on the ISS
This video features air purification units designed by NASA engineers at the Marshall Space Flight Center and manufactured with Xometry's large-format CNC machining capabilities. Watch to see how Xometry and NASA overcame challenges to build spaceworthy parts for the ISS that will launch in 2021.

By Serena Ngoh
October 10, 2020
Xometry worked with the NASA Environmental Control and Life Support Systems (ECLSS) team at the Marshall Space Flight Center to create four unibody barrels for an air purification system. Watch this video to see how Xometry helped NASA overcome various development challenges with a robust manufacturing solution. You won't be disappointed by these beautifully machined, flight-ready parts.
You can find more details about the successful project in this blog post. You can also download the PDF here.

Serena Ngoh
I write about Xometry and all things manufacturing. You might also see me hosting webinars, designing infographics, producing videos, and working directly with customers to tell their manufacturing success stories.