"I'm just amazed at what Xometry has done for connecting buyers and suppliers."
—Senator Ben Cardin
This past Friday, we had the honor of welcoming Maryland Senator Ben Cardin to our Xometry headquarters in Gaithersburg, MD!

We had the opportunity to walk the Senator through our online instant quoting platform, which can generate a quote for custom parts in seconds using a 3D CAD file. We also showed him our partner platform which allows small manufacturers in our network to easily source jobs.
In addition, we gave Senator Cardin a tour of our in-house additive manufacturing facility, stopping to check out our industrial 3D printers in action. Senator Cardin met many members of our Xometry team during his hour-long stay at our facility.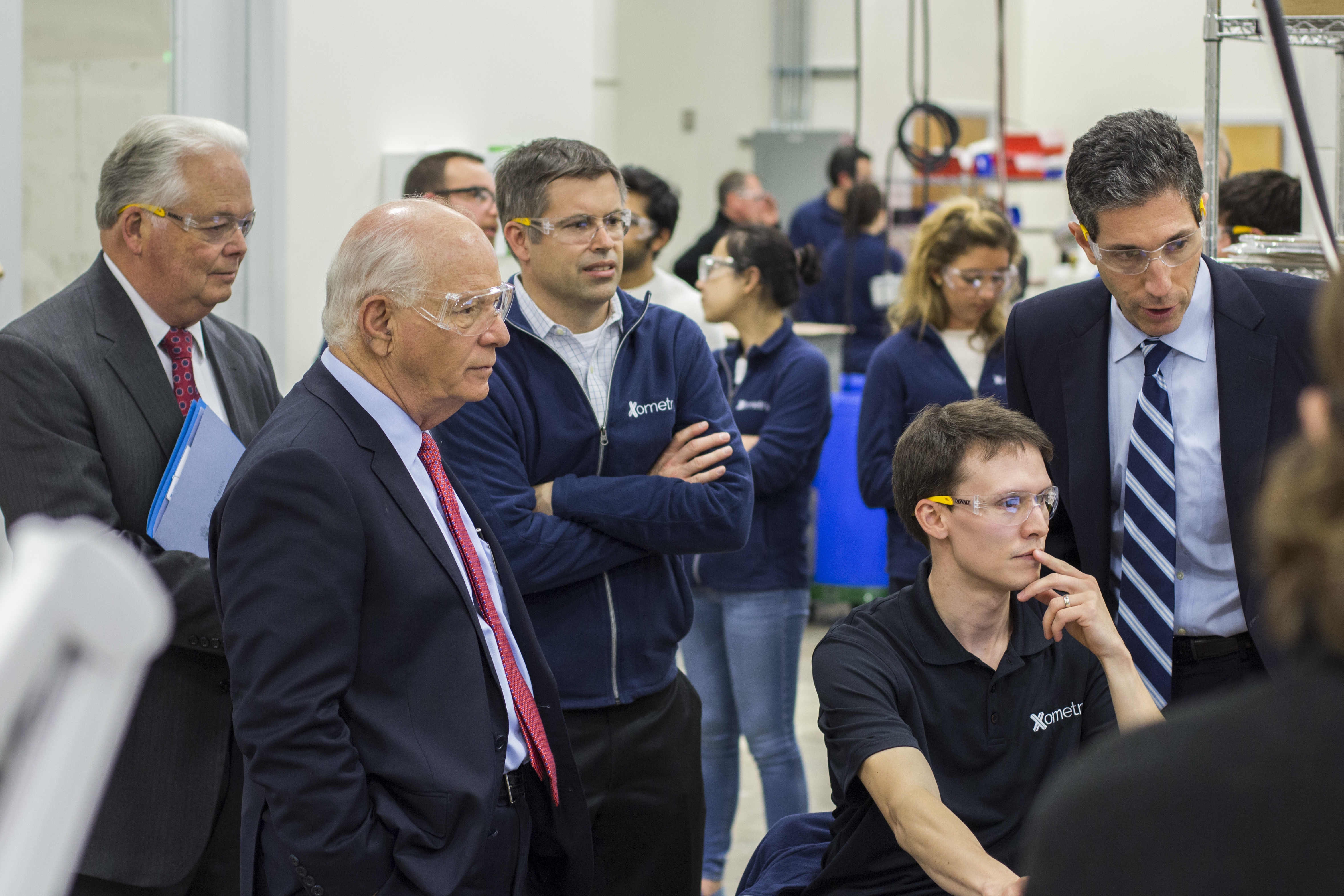 We enjoyed discussing the changing landscape of manufacturing and how it's more important than ever to drive business by connecting supply and demand. We provide work to manufacturers all across the nation in our Xometry Partner Network.
"Xometry really is making manufacturing possible."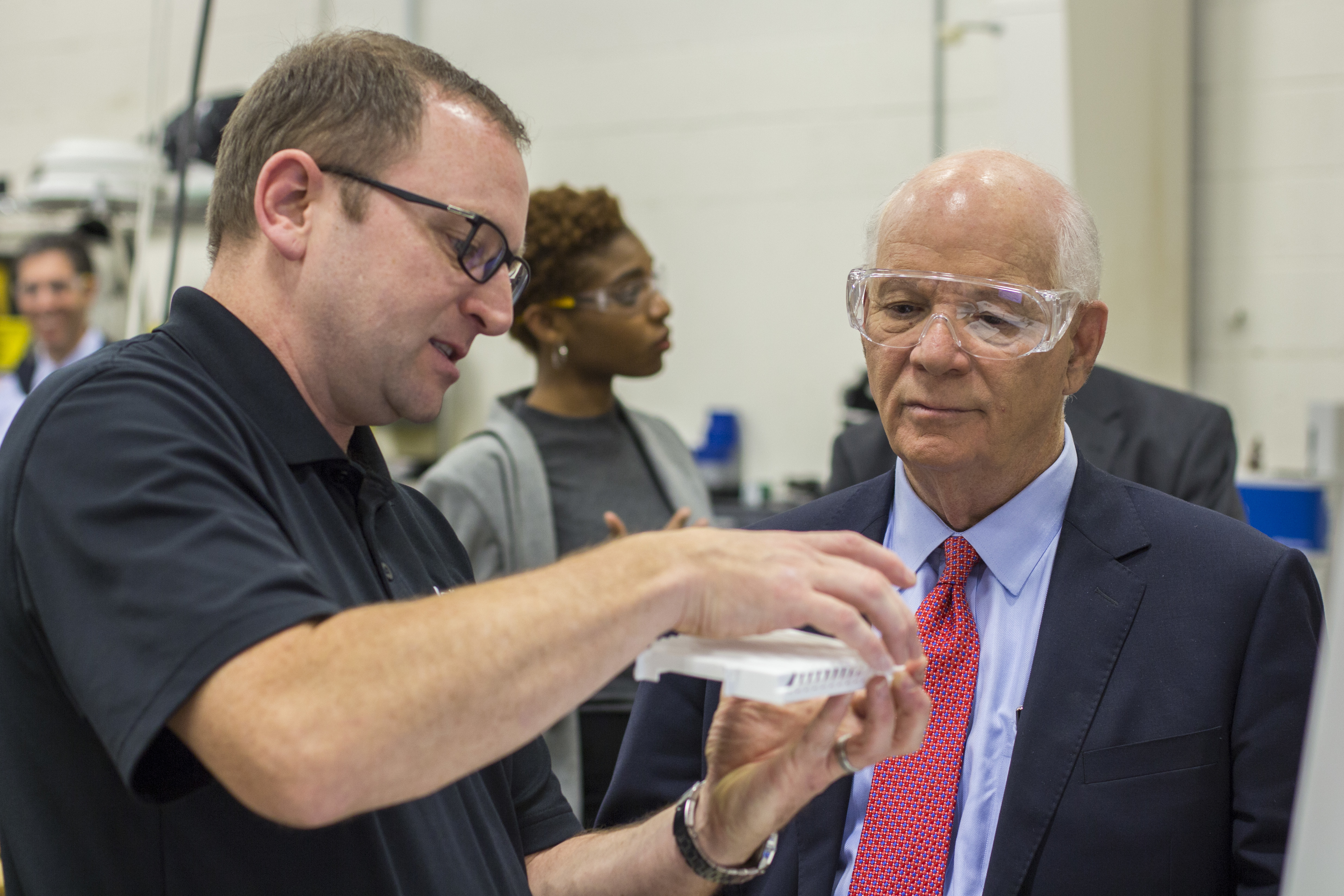 Senator Cardin spoke to our team about the importance of American manufacturing: "What you're doing is our highest priority. We want good jobs here in America and Maryland. We want manufacturing to be our future."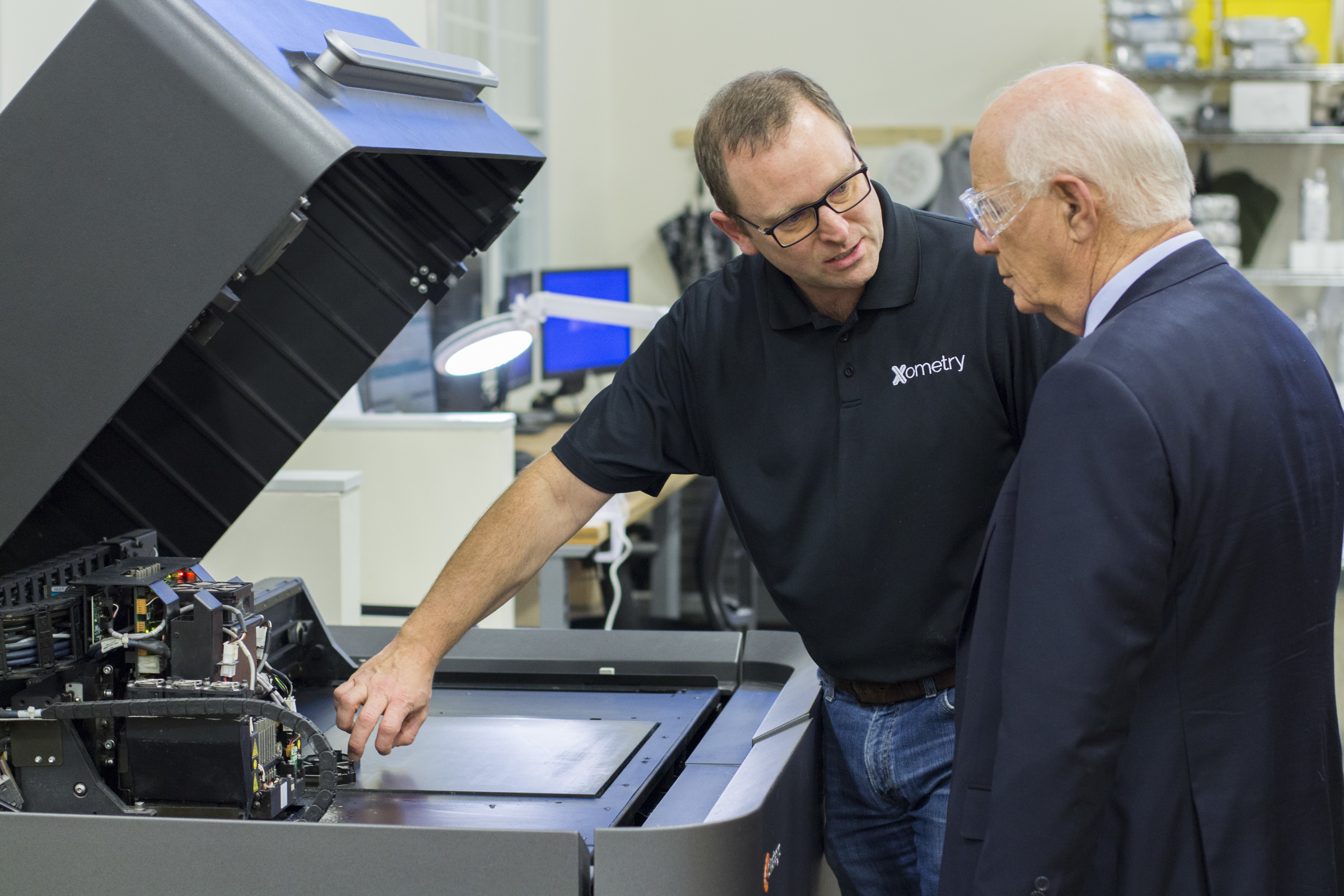 Senator Cardin also spoke about the importance of the manufacturing industry and his appreciation of the hard work companies just like ours are doing to support that.
"Technology has changed so dramatically in the last decade. Just think where we're gonna be 10 years from now. You all are thinking about that already and are making it work for America. You're giving America a level playing field to compete anywhere in the world."
We're proud to be headquartered in Maryland and to help drive the future of American manufacturing!
Interested in being a manufacturing partner? Get all the details.
We're hiring! Join our team.