Automotive Injection Molding
High-quality custom injection molded parts for the automotive industry. Get $500 off your first mold.
Custom Automotive Injection Molding With Xometry
Xometry's injection molding service has decades of experience making plastic parts used in automotive applications. Our strength is in saying "yes" - we help our customers make parts that others can't make. Automotive companies large and small have found value in our highly customized services including:
Thorough design for manufacturing (DFM) review of the part design including a tool design review of key elements: parting line, ejector pin, and gate
PPAP submissions
Broad material selection including custom materials
Prototype, bridge tooling, multi-cavity production tooling
QMS certification for IATF 16949 and VDA. Systems in compliance with AIAG guidance
Multiple process support including overmolding, assembly, customer inserts, heat stake inserts, custom finishes, ultrasonic welding)
Material test samples
Optimized process development (scientific molding)
APQP project support
Advanced Product Quality Planning
Mold flow generation and review
Tight tolerance achievements for specific characteristics
Domestic and overseas options available; Xometry manages the logistics
IMDS Submission Support
Urethane casting and 3D printing services are also available for testing and prototyping
We also help you navigate the complexities of the injection molding process. Our skilled team of engineers:
Understands your end-use (prototype, saleable, low to high volume) and helps identify the right manufacturing solution
Guides you through multiple tool trials, including managing design iterations
For your free quote and design-for-manufacturability feedback, please upload your CAD file, or download our Injection Molding Design Guide. We want to earn your business. If you get a lower injection molding quote, send it to us and we will try to beat it.
The automotive injection molding services provided by Xometry are evidence of our dedication to accuracy and quality in the manufacture of plastic parts for the automobile sector. We excel at mold design and have vast experience in precision custom molding for automobile parts. Our use of automotive-grade materials demonstrates our commitment to excellence and ensures that our products are durable and reliable. 
We have a reputation for taking on difficult projects and providing services like: thorough design for manufacturing (DFM) reviews, production part approval process (PPAP) submissions, a variety of material choices, and adaptable tooling solutions. We have received certification that our quality management systems meet the exacting requirements of IATF 16949 and the VDA. The talented experts at Xometry will expertly lead you through the injection molding procedure to provide premium car components.
The Automotive Injection Molding Process
The Automotive Injection Molding Process at Xometry is a meticulously structured journey from tooling design to production. Our knowledgeable team carefully coordinates the design of the tooling and controls the mold-making process. The efficiency of molding cycles is improved without sacrificing quality. To ensure that automobile components meet the highest requirements and create products that excel in durability and precision, strict quality control methods are used throughout the process.
For automobile injection molding, Xometry only uses sophisticated thermoplastic materials and plastics of the highest quality. The selection of these materials ensures that the produced components fit the stringent requirements of the automobile sector thanks to their remarkable durability, chemical resistance, and lightweight qualities. We use the following materials for injection molding:
ABS (Acrylonitrile Butadiene Styrene)
Due to its distinct material properties, ABS (Acrylonitrile Butadiene Styrene) is a popular option in automotive injection molding. It combines acrylonitrile's chemical and thermal stability, butadiene's toughness and strength, and styrene's glossy sheen. Because ABS has a low melting point and is simple to shape, it is appropriate for many automotive applications, including coverings and dashboards that must be resilient and aesthetically pleasing.
Polypropylene
Polypropylene, a key player in automotive injection molding, is a synthetic resin renowned for its polymerization of propylene. As part of the polyolefin resin family, it excels in creating plastic products that demand lightweight properties, toughness, and flexibility. Automotive applications benefit from its usage in crafting external components like bumpers, as well as for cable insulation, highlighting its versatile role in the industry.
Nylon
Nylon, a versatile synthetic polymer family, is favored in automotive injection molding. Comprising polyamides with amide links, it's a thermoplastic with a silky texture, ideal for crafting fibers, films, and various shapes. Automotive applications frequently involve using nylon to create components such as bushes and bearings, making it an essential material for durability and performance.
Polycarbonate
Polycarbonate, a group of polymers with carbonate structures, stands out in automotive injection molding. Its unique structure enables transparency, transmitting light akin to glass. Automotive applications often leverage polycarbonate, crafting components like tail light housings, in which its optical properties and durability shine.
Advantages of Automotive Injection Molding
Here are the advantages of automotive injection molding:
Cost-Efficiency
Automotive injection molding stands out as a cost-efficient solution for component production. Many metal parts are costlier to manufacture than their plastic counterparts. Scarce resources often drive up the price of metals used in automotive components like wheel rims and chassis, making plastics a more economical choice.
Precision
Injection molding excels in achieving precision for automotive part manufacturing. The process allows for intricate and accurate designs, ensuring that components meet exacting specifications, resulting in high-quality and consistent products.
Rapid Production
The speed of automotive injection molding machinery, coupled with the efficient thermoplastic molding process, enables rapid production of automotive components. This swift manufacturing process makes it possible to mass-produce parts quickly, meeting the industry's demands for timely supply.
Design Flexibility
Automotive injection molding offers remarkable design flexibility for automotive part design. With a wide range of molds available, it becomes easier to create plastic components with intricate or unique shapes, without sacrificing production efficiency. This adaptability enables the development of innovative and distinctive automotive components.
Low Labor Cost
Injection molding is a highly automated process, which reduces labor costs significantly. This automation contributes to cost efficiency, especially for large-scale production.
Material Efficiency
Automotive injection molding stands out for its exceptional material efficiency. The process minimizes waste generation, as it precisely shapes components with minimal excess material. This efficiency not only translates into cost savings but also promotes environmental sustainability by reducing material waste and the associated environmental impact, aligning with modern eco-conscious manufacturing practices.
Xometry's Injection Molding Services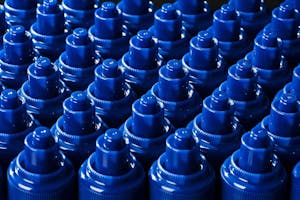 Custom Plastic Injection Molding Service
Get custom plastic molded prototypes and production parts in as few as five business days. We provide expert engineering reviews and $500 off your first mold. Dozens of materials and finishes are available.
Custom Plastic Injection Molding Service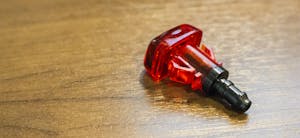 Overmolding Service
High Quality Process for Pilot Runs, Low-Volume Production, and Bridge Tooling
Overmolding Service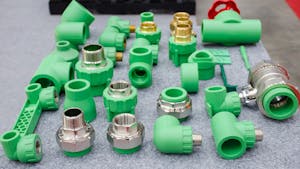 Insert Molding Service
Make Strong, Functional Prototypes and Production Parts With Insert Molding
Insert Molding Service
Disadvantages of Automotive Injection Molding
Automotive injection molding, while highly advantageous, does come with certain limitations and disadvantages:
Molding Limitations
The process of automotive injection molding comes with certain limitations, particularly when molding complex automotive parts. Designers must consider factors such as wall thickness uniformity and the filling performance of injection molding, which can influence the manufacturability and quality of the components.
Tooling Costs
The expensive tooling required for automotive injection molding is a major drawback. Each injection molded part needs a unique tool, which increases the cost of the initial setup. Compared to huge, sophisticated molds made for full-scale manufacturing, tooling for simple designs and small production runs may cost between $2,000 and $5,000. To minimize these costs, working in partnership with an injection molding manufacturing partner can assist in optimizing the budget and improving mold designs.
Material Selection Constraints
It might be difficult to choose the right materials for injection-molded automotive parts. Heat resistance, chemical compatibility, and structural specifications may all have an impact on the variety of materials that are available for a certain application.
Design Complexities
Designing automotive parts for injection molding can be complex. Achieving the desired geometry, tolerances, and surface finishes while adhering to manufacturing limitations can be challenging. Designers must carefully navigate these complexities to ensure that the final components meet both functional and aesthetic requirements.
Cost for Small Production Runs
When manufacturing parts in bulk, automotive injection molding's cost-effectiveness clearly shows. The method is a favorite for high-production runs in the automobile sector due to its effectiveness and low cost per unit. High tooling costs are a considerable disadvantage for lesser volumes, though, leading to the consideration of alternative manufacturing processes that are more cost-effective for smaller-scale production.
Applications of Automotive Injection Molding
Applications of automotive injection molding encompass a wide array of components, enhancing the functionality and aesthetics of vehicles. Some of these applications are listed below:
Interior Components
Elements like: instrument panels, air vents, and glove-box doors are efficiently manufactured through injection molding. Door handles, armrests, and panel trim are often produced using this process, ensuring precision and durability. Seat-belt parts, clips, and various interior trim pieces are injection-molded for seamless integration into the vehicle's interior.
Exterior Components
Injection molding yields lightweight and impact-resistant bumpers, safeguarding both aesthetics and safety. Vehicle grilles are often molded, combining design intricacies with functionality. Exterior mirror housings are frequently produced using this method for their durability and design flexibility.
Under-the-Hood Parts
Many under-the-hood parts, including: intake manifolds, covers, and fluid reservoirs, are injection-molded for their heat resistance and durability. Injection molding is used for battery housing, ensuring secure placement and protection within the engine compartment. Components like air filter housings are often crafted using this process to optimize airflow and performance.
Mold Class Glossary
Mold Class Glossary
Name
Cycles
Description
Example

Name

Cycles

Description

Prototype only. This mold will be constructed in the least expensive manner possible to produce a very limited quantity of prototype parts. Also known as a Class V tool.

Example

A one-and-done market test of 100 molded units.

Name

Cycles

Description

Low production mold. Use only for limited production preferably with non-abrasive materials. Low to moderate price range. Also known as a Class IV tool.

Example

Aluminum or MUD tooling, SPI B-3 finish, hand-loaded cores and limited re-runs.

Name

Cycles

Description

Medium production mold. This is a very popular mold for low to medium production needs. Most common price range. Also known as a Class III tool.

Example

Aluminum or steel tooling, automated lifts or slides, multiple re-runs with batches between 1,000-5,000 units.

Name

Cycles

Description

Medium to high production, good for abrasive materials and/or parts requiring close tolerance. This is a high quality, fairly high priced mold. Also known as a Class II tool.

Example

Steel tooling with an SPI A-2 finish, automated slides, scheduled production cycles.

Name

Cycles

Description

Built for extremely high production. This is the highest-priced mold and is made with only the highest quality materials. Also known as a Class I tool.

Example

Multiple-cavity steel tooling with full automation and overnight production workcenters for dedicated part manufacturing.
The injection molding industry often defines molds by their class. This goes from Class 105, a prototype mold (e.g., a 100 piece one-and-done market test), to Class 101, which is built for extremely high production (e.g., making tens-of-millions contact lens cases). Xometry typically produces Class 104, 103, and 102 tools.
Automotive Injection Molding Finishes
Moldmaker's choice of finish. Typically SPI B-3 to D-3 depending on geometry and drafts. Interior, non-cosmetic faces, are typically as-machined.
Range of finishes including matte, swirls, lines, and patterns. Finishes include: MoldTech - MT11010 MoldTech - MT11020 MoldTech - MT11030 MoldTech - MT112XX MoldTech - MT114XX MoldTech - MT116XX
Range of finishes from Grade 3 diamond / high polish to 320 stone low polish. Finishes include: SPI A-1 SPI A-2 SPI A-3 SPI B-1 SPI B-2 SPI B-3 SPI C-1 SPI C-2 SPI C-3 SPI D-1
No secondary polishing or grinding. Part will show tooling marks.
Xometry can match other mold textures upon request.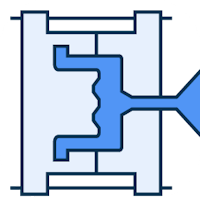 Ready to get started on your custom auto injection molding quote?
Alternatives to Automotive Injection Molding
Alternative manufacturing methods for automotive components offer distinct advantages and disadvantages compared to injection molding. Here are some notable alternatives:
Stamping
Stamping is a common method for shaping metal components in the automotive industry. It involves compressing a metal sheet between dies. Stamping is advantageous for its high-speed production, making it cost-effective for large quantities of components like body panels and structural parts. However, it may not be as versatile as injection molding for complex part geometries. Automobile manufacturers find value in employing metal stamping for components such as fenders due to the reusability of dies, ensuring the consistent production of parts.
Die Casting
Die casting is another alternative method used in the automotive industry, primarily for manufacturing parts from metals like aluminum and zinc. It is favored for its ability to create highly detailed and complex parts with tight tolerances. Metal injection molding is ideal for intricate small parts and large-scale production but involves many steps. Conversely, die casting, with fewer steps, is cost-effective for both small and large runs. Die casting is integral to the automotive sector, serving various roles like crafting engine components and producing brackets for stepper and electric motors.
CNC Machining
CNC automotive machining refers to a broad range of operations that can be successfully used on a variety of materials, including: metals, polymers, and composites. These operations include: CNC turning, milling, and drilling. It is particularly well suited for the production of complex automotive components, including: lighting systems, engines, and gearboxes because of its adaptability and versatility. Contrasting with injection molding's strength in mass manufacture of plastic parts, CNC machining is often chosen for custom or low-volume production as well as the creation of prototypes, in which precision and customization are important.
Why Choose Xometry for Automotive Injection Molding?
Endless Options
Choose from millions of possible combinations of materials, finishes, injection molding tolerances, markings, and certifications, including ISO 13485, for your order.
Easy to Use
Get your parts delivered right to your door without the hassle of sourcing, project management, logistics, or shipping.
Vetted Network
We are ISO 9001:2015 certified and AS9100D compliant. Only the top machine shops that apply to become suppliers make it through our qualification process.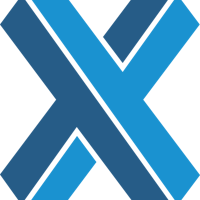 Download our injection molding design guide
Other Industries for Injection Molding