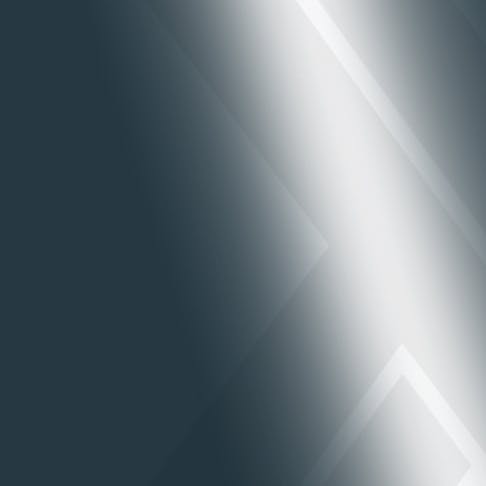 The X-Tiles Video Series: Clear and Nickel-Plated 3D Prints, Pt. 3
Watch our video series, the X-Tiles, to help you distinguish between our 3D printing processes. In this release we're comparing nickel-plated prints and "clear" 3D printed parts to help you choose the best process for your project.

By Greg Paulsen
October 9, 2020
In Part 1 of our series, we explore differences between 3D printed parts made using various additive manufacturing processes. This continues in Part 2, where we compare more processes head-to-head to highlight their strengths and trade-offs. Now in Part 3 of our series, we'll highlight two common custom finishes for 3D prints: nickel plating and clear finishing.
What is an X-Tile? We took the 'X' from our Xometry logo and designed a custom part that is about 1.5 inches square. It has flats as well as angled surfaces. The tile is producible in multiple manufacturing processes and acts as a good comparison part for material finishes and cosmetic features like layers.
Video Comparison of Nickel-Plated 3D Prints
Nickel plating is a common finish for CNC machined components, especially on metals like aluminum and steels, to prevent corrosion and add high wear resistance. Unbeknownst to many, nickel plating is also available for SLS nylon parts. Since nylon is plastic and the plating process needs a conductive surface, the first step is to cover a plastic printed part with a very fine coating of copper, then finish it with nickel. The material builds up to between +0.004"-0.006" on outer surfaces. It is important to note that nickel plating 3D prints is not a cosmetic application or solution. Instead, the outer metal shell acts as an exoskeleton which provides EMI shielding and up to 5x increased strength on features. Because the nickel coat is a build-up on the material surface, it will show the inherent surface properties of SLS parts and will display an overall matte and grainy finish. Learn more by watching the video below.
Video Comparison of "Clear" 3D Printed Parts
By far the most common request Xometry receives for 3D printed surface finishes is to transform a translucent part into a clear part. In the video below, you can see different custom finish options for translucent materials. Stereolithography (SLA) is a go-to 3D printing process for creating transparent or translucent parts. Clear SLA options include using materials like Accura 60, Accura ClearVue, Somos WaterClear Ultra 10122, and Somos Watershed XC 11122. As-printed parts are translucent, reflecting the printed surface finish (which may show minor imperfections and sanding marks from support removal). Enhanced clear finishes are typically produced through manual post-processes like hand sanding, surface treatment, and clear coats. Check out the below video to learn more.

Greg Paulsen
They call me the Director of Application Engineering at Xometry. This means I not only get to produce great design-for-manufacturing content, but also consult on a variety of custom manufacturing projects using CNC machining, additive manufacturing, sheet metal, urethane casting, and injection molding. If you have a question, I'm your guy.