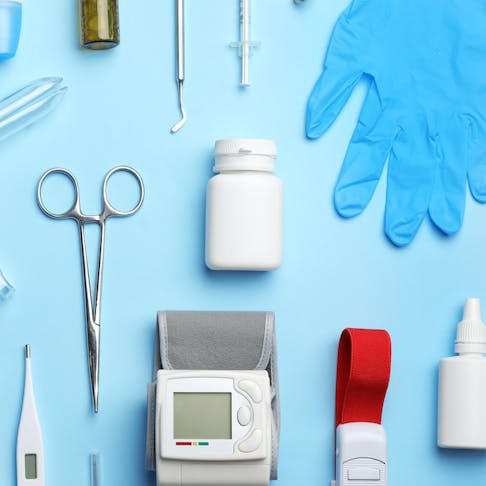 Xometry Becomes ISO 13485:2016 Certified
Xometry bolsters its list of certifications with the addition of ISO 13485:2016, demonstrating its Quality Management System is appropriate and effective for the safety and efficacy of manufacturing medical devices.

By Joel Schadegg
March 30, 2022
 2 min read
We are proud to announce Xometry is ISO 13485 certified! This certification is based on the ISO 9001 process model approach and is a management systems standard specifically developed for manufacturing medical devices. It ensures all medical devices meet the proper regulatory compliance laws and customer needs. By becoming ISO 13485 certified, it demonstrates our Quality Management System is appropriate and effective for the safety and efficacy of manufacturing medical devices. This latest certification joins our growing list of certifications, including ISO 9001:2015 and AS9100D.

See the full press release here. Visit our certifications page to learn more about our certifications.
Customers Benefit
While obtaining this certification has its advantages for Xometry, such as operational improvements and staying competitive, we ultimately sought it for our customers, specifically those in the medical industry. Xometry serves a broad customer base, including medical customers in dental, pharmaceuticals, biotechnology, surgical devices, and more. Many of these customers already benefit from Xometry's services through research and development, prototyping, and manufacturing of non-medical devices. Through this certification, our customers will be able to leverage the services and capabilities we offer for their medical device projects as well.
If you have an upcoming medical device project, please feel free to start a quote today or reach out to your sales representative! If you do not know who your sales representative is or just getting started with us, feel free to reach us by email at [email protected] or by phone at 240-252-1138.
Quality Policy Update
Xometry's Quality Policy, outlined below, is a driving force behind all of the company's operations. We have updated it to include our commitment to maintaining compliance with ISO 13485 and our other certifications.


Xometry is committed to providing industry best Customer Service, On-time Delivery, and Product Quality, while also providing competitive prices and lead times.
Xometry is committed to improving its operational efficiencies in order to drive long term business sustainability and employee and shareholder satisfaction.  
Xometry will maintain and continuously improve the company's product offering and the effectiveness of the quality management systems, all the while expanding to meet growing customer demand.
Xometry, in testament to these commitments, will maintain compliance to the ISO 9001, ISO 13485, and SAE INTERNATIONAL AS9100™D Standards and other applicable requirements.

Joel Schadegg
Hey, I'm Joel and I'll be your guide for everything Xometry! From my time as an Additive Technician in our 3D printing facility to operating a team of case managers as a Business Unit Manager, I have made it my personal mission to help customers like you you get the most out of the Xometry Experience. Now, as a Technical Writer, I am here to help you by providing expert advice to help you excel and achieve success on your projects.