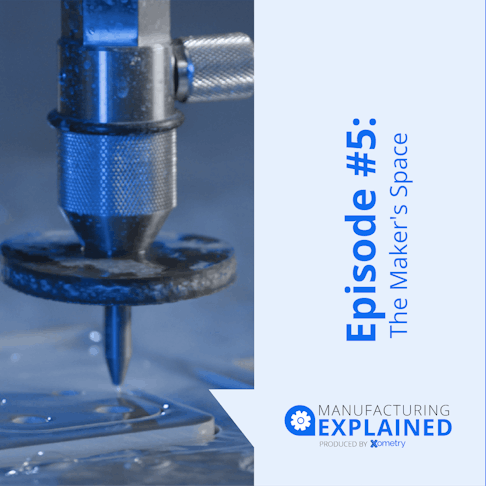 Manufacturing Explained Ep. #5: The Maker's Space
In the newest episode of Manufacturing Explained, Host Greg Paulsen sits down with Technical Sales Engineer Dough Clarke to discuss the importance of maker spaces.

By Nathaniel Miller
September 22, 2022
 1 min read
Join host Greg Paulsen for an in-depth conversation about maker's spaces with Doug Clarke, Technical Sales Engineer, and Jack of all trades at Xometry. Together, Greg and Doug will answer questions like "What's a maker?", "Where do makers sit in the manufacturing world?" and "What does it take to train a maker to become a professional machinist?". Doug Clarke is a skilled maker with experience as a welder, machinist, waterjet operator, and cofounder of a maker's space in Lexington, KY, called Kre8Now.

Nathaniel Miller
Hi, I'm Nathan, and I'm the Marketing Content Writer for Xometry. I write and edit a lot of the content produced by Xometry. I'm also the lucky guy who gets to share the accomplishments of engineers working to change their industries and our lives.